Newport Beach Criminal Defense, DUI Lawyer
If you or a loved one are facing a Newport Beach DUI or criminal charge, be very careful. Convictions risk your freedom, your record and your job.
It is vital to retain a Newport Beach DUI lawyer or criminal defense attorney to advise you as early as possible. Your case can potentially be won no matter how it appears.
We will skillfully fight to get charges dropped or reduced, keep you out of jail and reduce fines and penalties. If you are dealing with any DUI, domestic violence, drug charge, sex crime, misdemeanor, felony or investigation, we can immediately defend you.
Former Newport Beach Prosecutor Fighting For You
Our former Orange County prosecutors are experts in the OC court system and use their experience successfully handling 8,000+ DUI and criminal cases to fight for the best possible outcome. We know how to be smart and strategic in your defense.
Often it is not the facts of the case that result in the best possible outcome, but relationships, understanding the system, and skillfully presenting your case. Usually we can appear in court for you to save you the hassle of attending court proceedings.
Stop the Automatic DUI Driver's License Suspension
You only have 10 days from date of DUI arrest to request a DMV hearing or your license will be suspended! We handle this for you to protect your rights and save your license.
If you want the best outcome possible to your case, give us a call. You can rest assured that our seasoned criminal attorney Newport Beach knows OC courts inside out and will fight smart and tenaciously to get your charges reduced or dismissed.
Get Answers to All Your Questions.
If you message us we will respond asap!
Learn about the best legal defenses:
There are many ways to beat DUI charges. This thorough guide reviews the 20 best DUI defenses in 2019.
You are innocent unless guilt is proven beyond a reasonable doubt. See the best defenses our attorneys use.
Newport Beach Criminal Defense Attorney,
Newport Beach DUI Lawyer
Recent Newport Beach criminal defense results:
Chudnovsky Law handles criminal cases in all Orange County courts, Los Angeles and Santa Monica. Here are examples of victories our criminal attorneys have achieved:
Felony transportation and possession for sale of narcotic for sale (50kg cocaine) HS 11351 and HS 11352, Central Justice Center. Client faced 20 years if convicted. Result: Not guilty by jury trial.

Felony domestic violence on spouse by foreign citizen 273.5 PC, Harbor Justice Center. Client faced 1 year jail and denial of immigration green card. Result: Not guilty by jury trial.

Felony possession of explosives devices and terrorist threats 18710 PC and 422 PC, Central Justice Center. Client faced 4 years in prison. Result: Not guilty by trial of 18710 PC. 422 PC reduced to misdemeanor, no jail time.

Felony assault with firearm 245(a)(2) PC, North Justice Center. Client facing 5 years prison. Result: Reduced to misdemeanor 273.5 PC, no jail time.

Felony grand theft 487 PC and 459.5 PC with prior criminal record, West Justice Center. Client faced 4 years of prison. Result: Reduced to misdemeanor, no jail.

Large scale theft of US Mail by foreign citizen on work visa 530.5(e) PC, West Justice Center. Client faced 1 year jail, deportation. Result: Reduced to trespassing 602 PC, no jail, no immigration consequence.

Felony domestic violence on spouse by non-US citizen 273.5 PC. Foreign executive faced 2 years jail, aggravated felony conviction with deportation and immigration inadmissibility. Result: Dismissed, no immigration consequence.
Recent Newport Beach DUI defense results:
Felony 6th DUI with accident resulting in great bodily injury. Client facing up to 16 years prison. Result: 6 months jail.

2nd DUI involving accident, West Justice Center. Client faced violation of probation and up to 1 year jail. Result: Filed motion to suppress evidence, case dismissed.

1st DUI enhanced due to high BAC, Harbor Justice Center. International executive faced 6 mo jail, job loss. Result: Reduced to VC 23105.5 "wet reckless", no jail time, no immigration or job consequences.

1st DUI enhanced due to high speed and high BAC, non-US citizen faced 6 mo jail, ICE deportation. Result: No jail time, no immigration consequence.

1st DUI by foreign citizen. Client faced 6 months jail and ICE deportation. Result: No jail time, no immigration consequence.

1st DUI enhanced due to very high BAC, Harbor Justice Center. Result: No jail.
DUI Attorney Newport Beach for all DUI case types:
Newport Beach DUI Attorney
Getting a DUI in Newport Beach is a serious matter that can risk your driver's license and have a major impact on your personal and professional life. But it is a charge our defense lawyers know how to defeat.
Our skilled Newport Beach DUI attorneys may be able to reduce the charges, exclude evidence against you, negotiate reduced sentencing or even get the matter dismissed altogether.
Get Your Charges Reduced or Dropped
When the stakes are high, you can rely on our former O.C. Deputy District Attorney & Public Defense Lawyers to use their knowledge of the legal system to aggressively fight for you.
Our top rated Newport Beach DUI lawyers have a proven track record of successfully handling thousands of cases including virtually all types of DUI such as 1st misdemeanor DUI, 2nd, 3rd, commercial driver's license, drunk driving accident, foreign citizen DUI and bodily injury felony DUI including vehicular manslaughter.
Experience You Can Trust
As former government lawyers, our DUI attorney Newport Beach knows firsthand how the OC District Attorney and Harbor Justice Center court operate and how to skillfully work with them.
We also know how to analyze Newport Beach Police reports when building your defense. Our criminal attorneys are skilled at analyzing your case and all evidence for weaknesses and using them to construct successful defenses.
We are ready to skillfully defend you and achieve the best possible outcome.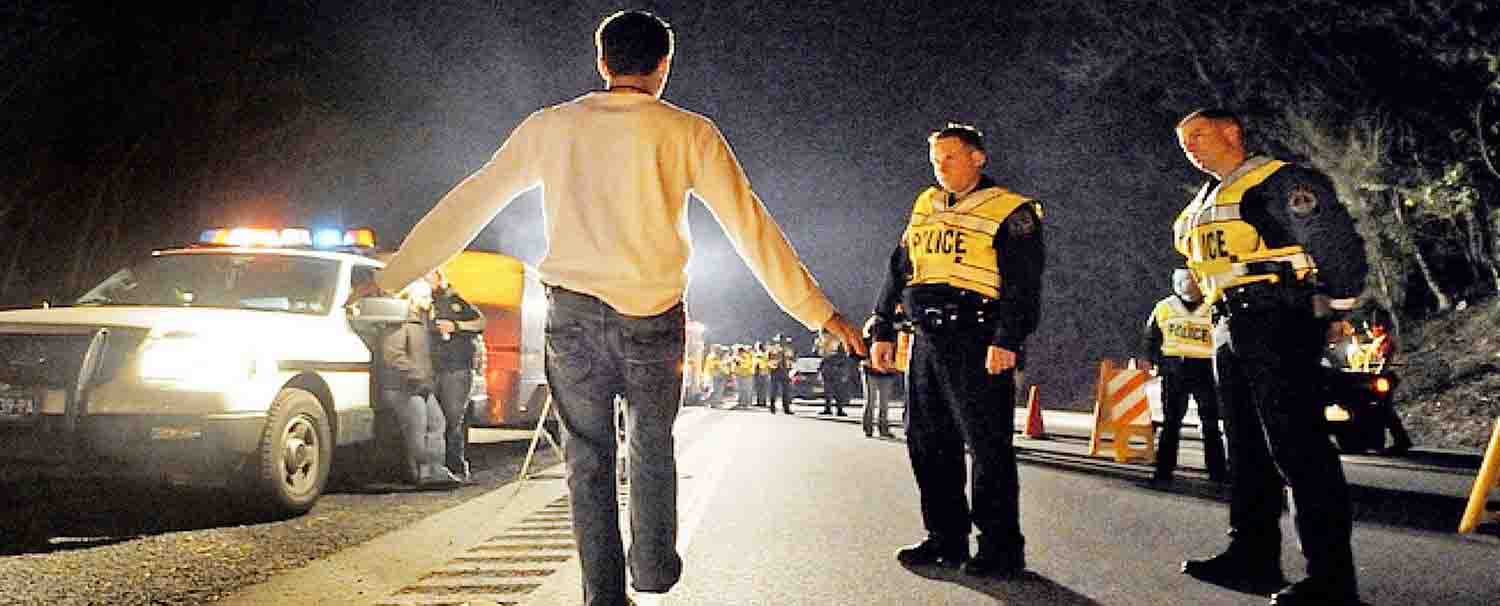 Can you defeat DUI charges?
DUI cases are challenging, but they can be won. Our Newport Beach DUI attorneys successfully defend DUI cases all the time.
Evidence that seems strong can be tossed out by the court. Police officers can bungle stops and DUI investigations by not following proper procedure. Blood alcohol BAC tests are prone to error and there are many ways they can give falsely high alcohol readings.
Depending on the facts of your case, there are many ways a skilled lawyer can dramatically improve the outcome:
1) Get your charges dismissed outright
This is the most favorable outcome because your record will be totally clear. This can happen if critical evidence is disqualified, if the evidence is insufficient to charge, or if your Newport Beach DUI attorney successfully negotiates dismissal.
2) Negotiate a reduction in charges
If the case cannot be dismissed nor defeated in trial, this is the best outcome. DUI penalties and consequences are set by statute in California, so the goal is to reduce the charges to something with lower penalties.
For example, if a DUI is reduced to a dry reckless driving charge (California Vehicle Code 23103 VC), it has greatly reduced penalties including no SR22 insurance requirement, not being considered a "priorable" offense for any future charges, and reduced consequences and fines. Our Newport Beach top rated DUI lawyer knows the courts, the District Attorneys and how to negotiate the best possible outcome.
3) Win an acquittal in trial
If you and your attorney decide to fight your case in a trial, acquittal is when the court determines you are not guilty of the charges. There are strict rules of evidence and procedures for California DUI trials.
A skilled DUI lawyer Newport Beach will carefully review all case evidence, the D.A. and the assigned judge to evaluate the odds of success and compare them to the best outcome that can be negotiated. In general, your odds of acquittal are higher if your DUI attorney can successfully argue that some crucial evidence is inadmissible or flawed.
What are DUI penalties?
The penalties and consequences for DUI can vary widely based on the facts of the case. Judges have discretion to select from a range of penalties as defined in California DUI laws.
Judges consider many factors including: prior criminal record, blood alcohol level, whether there were injuries or property damage and type of drivers license.
Judges select from the following types of penalties:
Fines & penalty assessments ranging from $390 to $18,000

Jail time: from none up to 15 years or even life in prison

License restriction, suspension or permanent revocation

Probation of 3 to 5 years

Foreign citizen visa revocation and potential deportation
Most penalties can either be dramatically reduced or eliminated if the charges are dismissed or reduced to a lesser offense.
You can read our Newport Beach drunk driving accident lawyer guide to penalties for all types of DUI by visiting the page below.
Our DUI defense lawyers explain California DUI penalties and laws in 2019.
You only have 10 days after a DUI to stop license suspension
How can I save my driver's license?
In California, DUI charges trigger a criminal court process and a parallel DMV Admin per se (APS) hearing process. The process and procedure involved in an APS hearing is separate from the criminal court. The DMV provides a short 10 day window to request an APS hearing to dispute the license suspension. They strictly enforce the deadline.
Your license will be automatically suspended 30 days after arrest if we do not request the DMV hearing in time.
Dealing with license suspensions, restrictions and revocations can be very hard to deal with. This is one of the consequences a skilled DUI lawyer will concentrate on to reduce the disruption to your life, work and family.
Your Chudnovsky Law lawyer can help by:
Working to stop the DMV suspension using the APS hearing process

Skillfully negotiating a plea resolution or fighting the case in trial to eliminate the suspension

Educating you on what you need in order to reinstate your license

Explaining different options on how to achieve your goals, perhaps by accepting some jail time if needed to reduce the license suspension
The guide below reviews strategies our DUI lawyer Newport Beach uses in the fight to save your license.
Criminal Attorney Newport Beach
If you are facing criminal charges, you need a Newport Beach criminal defense attorney who specializes in criminal defense that will carefully protect your best interests. You need the best criminal attorney in Newport Beach who understands the nuances of your charges and will carefully examine every detail to construct a successful defense strategy for your case.
Protecting you from convictions and penalties is our #1 priority
Our Former Prosecutors understand that criminal charges can have a profound impact on your life. Criminal charges can threaten your personal and professional well-being, your parental rights - and put your future on the line. Our lawyers have had great success in Orange County courtrooms with a strong record of acquittals, reductions in charges, and dismissals.
Our experienced criminal defense lawyers provide smart, aggressive defense for all charges outlined in the California Penal Code and Federal criminal Title 18 codes:
DUI drunk driving defense
Driving While Intoxicated, Drunk in Public

Vehicular Assault and Manslaughter, Felony Drunk Driving

Driver's License Suspensions & Restorations

Child Endangerment
Drug offenses
Marijuana Crimes, Drug Possession, Prescription Drug Charges

Pot Dispensary Violations, Making Hash Oil, Honey Oil

Federal and Major Felony Drug Trafficking

Possession with Intent to Deliver, Drug Distribution and Sales

Drug Cultivation and Manufacturing
White collar crimes
Credit Card Fraud, Credit Card Theft, Check Forgery

Extortion, Identity Theft, Tax Fraud, Tax Evasion

Financial Crimes, Fraud and Embezzlement

Medicare and Insurance Fraud
Post-conviction services
Criminal Record Expungement, Driving License Restoration

Probation and Parole Violations
Elder neglect and abuse
All healthcare license criminal & DUI defense
Assault & violent crimes
Newport Beach Weapons Charge, Gun Law, Felony Firearm

Domestic Violence, Stalking, Aggravated Assault, Hit and Run

Arson Charges, Gun Charge Lawyer

Assault with Intent to Murder, Homicide
Sex crimes
Internet Sex Crime, Indecent Exposure, Lewd Conduct in Public

Criminal Sexual Conduct, Sexual Assault, Statutory Rape

Prostitution, Sex Solicitation
Property and theft crimes
Armed Robbery, Burglary, Receiving Stolen Property

Newport Beach Shoplifting, Misdemeanor Theft
Juvenile offenses
Start your defense as early as possible
If you have just been arrested or someone you know is in custody for a crime, contact us asap. Even if you are under investigation, you need to start working to defend against aggressive prosecutors and police. We believe there's no time to waste.
The most critical window for defense work may be the first few days following an arrest, or even prior to formal charges being filed.
By getting to work immediately, often we can locate favorable defense evidence and witnesses, and get a head start towards defeating the charges. And sometimes it's possible to stop criminal charges from being filed.
The Newport Beach Indy has reported that local crime rates reached historic lows.
Protect your freedom
Call 949-750-2500 for a Free, confidential consultation to start your defense!
We represent clients throughout Orange County from our office in Newport Beach.
Newport Beach DUI collisions & injuries 2009 to 2018
While Newport Beach has been growing, data from the Newport Beach Police Department show DUI arrests trending down from 2009 to 2018 (1).
The decline is likely due to the increased usage of Lyft/Uber ride hailing services and aggressive law enforcement focus on DUI prevention. DUI arrests have declined 20% from 540 per year in 2009 to 429 in 2018.
Number of people injured in DUI collisions from 2009 to 2018
California Highway Patrol Statewide Integrated Traffic Records System data shows DUI involved collision injuries in Newport Beach has decreased 14% from 48 in 2009 to 41 in 2018: (2)
Total DUI injuries in 2009: 48
Total DUI injuries in 2010: 55
Total DUI injuries in 2011: 57
Total DUI injuries in 2012: 44
Total DUI injuries in 2013: 50
Total DUI injuries in 2014: 66
Total DUI injuries in 2015: 53
Total DUI injuries in 2016: 78
Total DUI injuries in 2017: 63
Total DUI injuries in 2018: 41
Newport Beach DUI arrests vs other other OC cities
Newport Beach is the 17th largest city in Orange County with 87,182 residents spread over 24 square miles. Data published by the California Office of Traffic Safety ranks Newport Beach as the 7th highest for number of DUI arrests: (3)
The 10 Orange County cities with the most DUI arrests per year

| Rank | City | Arrests for DUI |
| --- | --- | --- |
| 1 | Huntington Beach | 858 |
| 2 | Orange | 747 |
| 3 | Santa Ana | 650 |
| 4 | Fullerton | 614 |
| 5 | Irvine | 501 |
| 6 | Anahiem | 480 |
| 7 | Newport Beach | 447 |
| 8 | Costa Mesa | 356 |
| 9 | Garden Grove | 354 |
| 10 | Mission Viejo | 118 |
Total crimes per year in Newport Beach from 2009 to 2018
Newport Beach Police Department crime statistics show that overall crimes in Newport Beach have declined 11% from 6,507 in 2009 to 5,794 in 2018. (4)
Within this general trend of declining crime rates, three crime categories are increasing:
Theft crimes have decreased 2% from 1,724 in 2009 to 1,689 in 2018

Drug crimes have increased 126% from 362 in 2009 to 818 in 2018

Fraud crimes have increased 68% from 223 in 2009 to 375 in 2018
Newport Beach crimes by type from 2009 to 2018
The number of crimes reported in Newport Beach's largest crime categories during 2018 were as follows: (5)
Total theft crimes in 2018: 1,724

Total drug crimes in 2018: 818

Total assault crimes in 2018: 528

Total fraud crimes in 2018: 375

Total burglary crimes in 2018: 398
Orange County courts
Our Newport Beach criminal defense lawyer represents clients in all Orange County courts including:
Harbor Justice Center
4601 Jamboree Road, Newport Beach, CA 92660
Central Justice Center
700 Civic Center Drive West, Santa Ana, CA 92701
Lamoreaux Justice Center
341 The City Drive South, Orange, CA 92868-3205
North Justice Center
1275 North Berkeley Avenue, Fullerton, CA 92832
West Justice Center
8141 13th Street, Westminster, CA 92683
Orange County jails
Is your loved one incarcerated at an OC jail? Our lawyers can help get them released quickly. Usually you can post bail immediately after booking. Or you can wait for the first court appearance, which usually occurs within 2 court days after arrest.
If the inmate is still in custody until the initial court date, your attorney can request a lower bail or for the judge to grant an "own recognizance" release. Judge's will review whether the inmate is a flight risk and whether they are a danger to the public. Our attorneys can present evidence and argue that the inmate should be eligible for a low bail or release on their own recognizance.
Newport Beach Police Department Jail
Temporary holding only
870 Santa Barbara Drive, Newport Beach, CA 92660
(949) 644-3681
Laguna Beach Police Department Jail
Temporary holding only
505 Forest Ave, Laguna Beach, CA 92651
(949) 497-0701
Costa Mesa Police Department Jail
Temporary holding only
99 Fair Drive, Costa Mesa, CA 92626
(714) 754-5252
James Musick Jail
13502 Musick Honor Farm Rd, Irvine, CA 92618
Orange County Central Jail
550 N. Flower St, Santa Ana, CA 92703
(714) 647-4666
Theo Lacy Jail
501 The City Drive South, Orange, CA 92868
(714) 647-4666
Orange County Juvenile Hall
331 City Drive,City of Orange, CA 92868
(714) 935-6660
· · ·
Resources:
· · ·
Written by Tsion Chudnovsky, JD and Robert K. Weinberg, JD.
Last updated 9.27.19
Criminal defense & DUI defense information in other languages