Santa Barbara Criminal Defense Lawyer
If you are facing a criminal charge or investigation, you must act quickly to protect yourself. Our experienced Santa Barbara criminal defense attorney can make the difference between going to jail and proving your innocence.
At Chudnovsky Law, our Santa Barbara criminal defense lawyer will immediately give your misdemeanor or felony case the attention and vigorous defense it needs.
We will work tirelessly to protect your rights in the criminal justice system, reduce or dismiss the charges, and keep you out of jail.
If you are facing any Santa Barbara misdemeanor or felony charges, such as assault, battery, drug, domestic violence, theft, white-collar, DUI, sex crime, or professional license offense, we can immediately help you.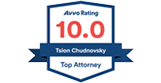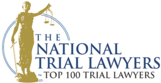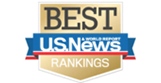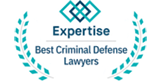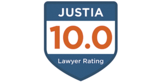 Criminal Defense Experience You Can Count On
Chudnovsky Law's team of former Prosecutors and top defense attorneys have over 75 years of experience defending thousands of clients. We are recognized as Top 100 Trial Lawyers and have been rated best criminal defense lawyers by Expertise.
When you hire Chudnovsky Law, you bring the full force of our extensive experience, proven courtroom skills, and reputation with Santa Barbara County District Attorneys and judges to help win your case.
Our criminal defense attorney will first work to get your case dismissed using legal strategies, motions, or flaws in the Prosecutor's case. If dismissal is not possible, we will negotiate with the DA to reduce the charge, consequence, or penalties that may apply.
We resolve over 95% of Santa Barbara felony and misdemeanor cases without a trial. If a jury trial is needed, our renowned trial attorneys are prepared to argue your case skillfully.
Read client reviews, and you'll see why clients entrust us to defend their lives. Call (805) 892-8020 for a Free Consultation to review your case and how we can help.
We offer affordable fees and flexible payment plans.
Award-winning Santa Barbara criminal lawyers
Chudnovsky Law's team of criminal defense attorneys has over 75 years of experience delivering excellent results in thousands of criminal defense cases and jury trials.
They are nationally recognized legal authorities featured in news media, including CBS News, NBC News, National Public Radio, The Los Angeles Times, and The Washington Post.
Tsion Chudnovsky
Attorney Tsion Chudnovsky is a pre-eminent criminal defense and criminal immigration lawyer, practicing since 2002. Tsion defends clients in all phases of criminal prosecution, from initial law enforcement investigations through trials.
Tsion is a nationally recognized authority in criminal defense of noncitizens and minimizing immigration consequences of criminal charges. Tsion is fluent in Spanish, French, and Italian. Read bio →
Robert Weinberg
Robert Weinberg is a renowned former Prosecutor practicing criminal defense and professional license defense for over 30 years. Robert has exceptional experience from personally handling over 5,000 cases and jury trials.
Robert's practice is focused on criminal defense, federal criminal defense, and professional license defense. Robert is fluent in Spanish, Italian, Portuguese, and Hebrew. Read bio →
Nicole Enyart
Attorney Nicole Enyart is an award-winning criminal defense attorney with experience working in the Los Angeles District Attorneys' Office. Nicole vigorously represents clients during all phases of criminal prosecution and investigation.
Nicole's practice focuses on criminal defense, DUI defense, and professional license criminal defense. Over her career, she has established an outstanding reputation as a tenacious attorney with a meticulous eye for finding any weakness in a Prosecutor's case. Read bio →
Top-rated criminal defense
Chudnovsky Law consistently ranks amongst the top-rated criminal defense law firms in California. Outstanding client service and results have earned us a Best Criminal Defense Lawyers Rating by Expertise and top ratings from attorney rating organizations:
Our experienced lawyers will provide a Free confidential case review.
Types of Criminal Charges in Santa Barbara
Criminal offenses are classified into the following three categories in the County of Santa Barbara criminal courts:
In California, defendants can be sentenced under the "Three Strikes" law, which can significantly increase prison sentence length when there are multiple convictions. This law empowers judges to require that third strike offenders convicted of a serious or violent felony receive an enhanced prison sentence of 25 years to life.
Criminal Defense Practice Areas
At Chudnovsky Law, we vigorously defend clients in all phases of criminal prosecution including Police investigation, arraignment, DA negotiation, permanent and temporary restraining orders, clearing bench warrants, protective orders, bail hearings, plea negotiations, preliminary hearing, and jury trial.
If you are looking for the best criminal defense attorneys in Santa Barbara, give us a call. Our team has over 75 years of experience successfully handling every type of criminal offense, including:
When looking for a criminal defense attorney near me, note that we serve all areas of Santa Barbara County, including Ballard, Buellton, Carpinteria, Gaviota, Goleta, Guadalupe, Isla Vista, Lompoc, Los Alamos, Los Olivos, Mission Canyon, Mission Hills, Montecito, Orcutt, Santa Barbara, Santa Maria, Santa Ynez, Solvang, Summerland, Toro Canyon, Vandenberg Village, and the University of California Santa Barbara (UCSB).
Professional license criminal defense
Health care workers and other licensed professionals spend years obtaining their practice licenses. All it takes is one mistake to trigger an investigation and risk your reputation and career.
Registered nurse, medical, dental, engineer, pharmacy, chiropractic, and insurance license holders all need an expert professional license criminal defense lawyer to help protect their license and practice.
Attorneys Melissa DuChene, Suzanne Crouts, and Robert Weinberg are experienced criminal defense and Santa Barbara professional license defense attorneys skilled at defending both license investigations and criminal charges for all professional licensees, including:
Chudnovsky Law has the expertise to handle all criminal cases for licensed professionals including Santa Barbara nurse criminal defense, nurse drug crimes, medical license criminal defense, pharmacist criminal defense, dentist criminal defense, physician criminal defense, federal healthcare fraud crimes, pharmacist criminal defense, and sexual misconduct allegations.
Call (805) 892-8020 for a Free Consultation to review your case.
Noncitizen immigrant criminal defense
The consequences for noncitizen immigrants charged with a criminal charge are usually much more severe than for U.S. citizens. Criminal charges and even getting fingerprinted during an arrest can cause automatic visa revocations and affect permanent residency and citizenship applications. Criminal charges can trigger deportation or block reentry into the United States.
Attorney Tsion Chudnovsky is a nationally recognized Santa Barbara criminal immigration lawyer skilled at handling criminal defense and immigration issues noncitizens may face.
Tsion represents all foreign citizens, including green card holders, DACA recipients, and visa holders such as H-1b visa, international F1 student visa, E-2 visa, L-1 visa, L-2 visa, and O-1 visas when charged with any criminal offense.
Call (805) 892-8020 for a Free Consultation to get help now.
UCSB criminal defense lawyer
Chudnovsky Law represents students for criminal defense at all universities in Santa Barbara County including UCSB, Antioch University, Westmont College, and Santa Barbara City College. UCSB students arrested for criminal charges should contact Chudnovsky Law's UCSB criminal defense lawyer.
The University of California Santa Barbara (UCSB) reported 3,749 international students in 2018, making UCSB one of the most popular international student universities in the United States. International F1 student visa criminal charges cause various complications because F1 visas are revoked for any student arrested for a misdemeanor or felony criminal charge.
International students facing criminal charges should consult with the experienced criminal defense attorney and immigration lawyers of Chudnovsky Law to minimize the effects on their ability to continue studying in the US.
Investigation defense
Clients often hire Chudnovsky Law for pre-filing Santa Barbara investigation defense with the goal of preventing or minimizing the charges before they are even filed.
Our defense attorneys know what investigators are looking for, how they construct cases, and what strategies are most effective in protecting clients. We provide defense representation for investigations by any law enforcement agency, including:
If you have been contacted by law enforcement, call (805) 892-8020 for a Free Consultation to learn more.
Santa Barbara criminal courts
There are four criminal court locations in the Santa Barbara County Superior Court system:
Santa Barbara Superior Court (Map)
118 E. Figueroa Street
Santa Barbara, CA 93101
(805) 568-3959
Lompoc Division
115 Civic Center Plaza
Lompoc, CA 93436-6967
(805) 737-5390
Santa Maria Miller Division
312 East Cook Street, Building E
Santa Maria, CA 93454
(805) 614-6590
Solvang Division
1745 Mission Drive, Suite C
Solvang, CA 93463-3605
(805) 686-5040
Contact a Santa Barbara criminal lawyer today
At Chudnovsky Law, we know what it takes to win a criminal case and protect your rights at every step in the criminal justice process. No matter what criminal charge is being brought against you, we will work to achieve the best resolution possible.
For a Free Consultation with one of our experienced criminal defense attorneys in Santa Barbara, call us today at (805) 892-8020 or contact us online.
"Attorney Nicole Enyart recently handled a complex case for me. She and her office did an excellent job. We were hoping for a plea reduction to dry reckless on a Santa Barbara DUI charge. Ms Enyart got the charges dismissed entirely with no fines. I can highly recommend her and her firm to anyone looking for an excellent criminal defense attorney."
WILLIAM