Anaheim Criminal Defense Lawyer
When facing a serious felony, DUI or misdemeanor criminal charge or police investigation, it is crucial to be represented by an experienced Anaheim criminal defense lawyer or Anaheim DUI lawyer with the expertise to guide and protect you.
Our award-winning attorneys have decades of combined experience handling over 8,000 criminal cases and trials. We know how to handle even the toughest cases.
As former prosecutors, we have inside experience in the court system that helps us create a winning defense for you. Our Anaheim criminal lawyers offer:
Affordable fees and flexible payment plans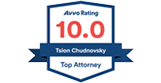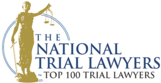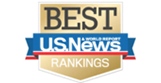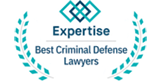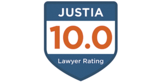 Criminal cases are rarely airtight
We start every case by listening to you to understand what happened and what your goals and priorities are. Then we go to work to determine your best strategy.
Since a D.A. must prove criminal charges beyond a reasonable doubt, we work to:
Expose doubts in key evidence or testimony.
Show actions were accidental without criminal intent.
Identify police errors or misconduct.
Apply these 17 defense strategies.
If you are looking for the best criminal defense lawyer in Anaheim, give us a call. We offer a Free consultation to review your case and introduce our lawyers.

Anaheim defense resources
Top Anaheim criminal defense lawyers
Chudnovsky Law is home to some of the top-rated criminal attorneys in Orange County and the state of California. The firm's seasoned lawyers know how to fight for you.
Our accomplished team of attorneys include:
Tsion Chudnovsky has been practicing law for more than 16 years. Ms. Chudnovsky specializes in criminal defense, immigration law, foreign citizen defense and DUI defense. She has been recognized as a Top 100 Trial Lawyer by The National Trial Lawyers and has a 10.0 Superb rating on Avvo.
Robert K. Weinberg is an accomplished trial lawyer with more than 30 years of experience. With thousands of cases and more than 100 jury trials under his belt, Mr. Weinberg is the criminal defense lawyer you turn to when everything is on the line. He is a nationally-recognized authority in both criminal defense and professional license defense. He has defended nearly every type criminal charge including federal drug trafficking, white collar crimes, homicide, sex crimes, conspiracy, medicare billing fraud and DEA investigations.
Suzanne Crouts has been practicing law for more than 19 years. Ms. Crouts is highly experienced in criminal defense and professional license defense. She has defended nearly every criminal charge, including domestic violence, murder, robbery, theft and embezzlement.
Read client reviews and you'll see our hard-earned reputation as compassionate defense lawyers, hyper-focused on securing the best possible client outcomes.
Our commitment to client results has helped us earn a five-star rating on the top lawyer review sites, including:
Our lawyers have helped thousands of clients achieve favorable results.
Contact us today to schedule a free consultation and get help with your case.
Misdemeanor and felony cases we handle
Most Anahiem criminal cases are handled in the North Justice Center courthouse in Fullerton. Our Orange County felony lawyer handles all stages of felony and misdemeanor criminal matters including:
Pre-filing: Police investigations and filing District Attorney negotiation.
Court: Bail bond hearings, bench warrants, temporary and permanent protective orders "restraining orders", arraignment, motions, hearings, pre-trials, court trials, jury trials and restitution hearings.
Plea negotiations: If appropriate, draft and negotiate plea deal to minimize charges and penalties or alternative sentencing without going to trial.
Appeals.
Post conviction relief: Expungement and erasing of criminal records.
Parole and probation violations.
We serve clients throughout California and all areas of Anaheim, including: Anaheim Hills, Cypress, Disneyland, Platinum Triangle, Southwest Anaheim, Southeast Anaheim and Northwest Anaheim.
Skilled at handling all felony and misdemeanor charges
Anaheim assault and battery crime
Anaheim criminal and immigration matters
Anaheim domestic violence, battery crimes
Anaheim DUI drunk driving
Anaheim drug crimes
Anaheim federal crimes
Anaheim gang crimes
Anaheim grand theft auto
Anaheim professional license defense
Anaheim prostitution defense
Anaheim sex crimes
Anaheim theft crimes (grand and petty theft, shoplifting)
Anaheim violent crimes
If you're being investigated by law enforcement, we also offer pre-filing defense. Our lawyers can intervene and negotiate with investigators with the goal of reducing or preventing the filing of charges before they have even been filed.
Anaheim criminal immigration lawyer
Tsion Chudnovsky is a top Anaheim criminal immigration attorney with deep experience defending immigrant noncitizens from criminal charges. Noncitizens face severe penalties for arrests and conviction that can include deportation for crimes.
All non-US citizens, including permanent resident green card holders, H-1b, E-2, L-1, L-2 and other visa holders are at serious risk. Even international students can have their F1 visa revoked just for being arrested and fingerprinted.
Immigrants charged with a crime must hire a lawyer that is expert in both criminal defense and immigration law. The intersection of criminal and immigration laws is one of the most complex areas of U.S law.
Professional license criminal defense
Medical doctors, nurses, pharmacists, dentists and all professional license holders can trigger career-ending license investigations and disciplinary actions if arrested or charged with a crime. Minor crimes for others can wreak havoc on a professional licensee.
Robert K. Weinberg, Suzanne Crouts, Melissa DuChene are experienced criminal defense and professional license defense attorneys. We are uniquely qualified to represent all nurse license, medical license and other healthcare licensees facing a criminal allegation:
Chudnovsky Law provides a vigorous Anaheim nurse criminal lawyer defense and medical license defense for all matters including Nurse DUI, criminal charges, FBI investigation, DEA investigation, federal crimes and Medicare or Medi-Cal billing fraud.
We represents Anaheim physician and licensed healthcare business such as skilled nursing facilities, hospitals, pharmaceutical companies, licensed training facilities, pharmacy and senior care facilities.
Call (949) 750-2500 for Help Now
Our experienced attorneys know how to protect your record, your family and your future. We handle cases in Anaheim and throughout Orange County from our Newport Beach office.
Anaheim Detention Facility for booking at 425 South Harbor Boulevard, Anaheim, CA 92805. Call 714-765-1988 for more information about the jail. The facility has a capacity of 120 detainees and is used to temporarily hold inmates before release or transfer to an Orange County Jail.
After being arrested, you'll be booked. At this time, police will:
Ask for basic personal information, including your full name, birthdate and address.
Fingerprint you.
Photograph you.
Sometimes ask you to provide a handwriting sample or participate in a line-up.
After booking, the prosecutor will decide what charges to file, if any. You have the right to a speedy trial, so prosecutors usually must file charges within 48 hours of your arrest.
If an inmate is transferred to Orange County jail custody, they can be found using the Orange County Sheriff's Department online inmate locator tool.
2) First court appearance – arraignment
Your first court appearance is the arraignment. The charges against you will be read in court, and you'll be asked to enter a plea of guilty or not guilty. You may also plea "no contest," which means that you don't contest the charges.
Your Orange County misdemeanor attorney can appear in your place for most misdemeanor criminal matters. Other charges such as felony or domestic violence charges require your appearance at arraignment.
At this stage, you may be able to post bail to get out of jail. Bail for inmates are set by judges based on this Anaheim bail schedule. Our firm can also help with bail bonds.
3) Courthouse for Anaheim cases
Most Anaheim criminal cases are handled at the Fullerton courthouse:
NORTH JUSTICE CENTER
1275 N Berkeley Ave
Fullerton, CA 92683
(657) 622-8459 (criminal operations)
Google Map
Criminal cases in North Justice Center are prosecuted by either the OC District Attorney Fullerton Office or the Anaheim City Attorney. Most misdemeanors, infractions and DUI cases in the city of Anaheim are prosecuted by the Anaheim City Attorney's Office.
After the preliminary hearing, felony cases may be transferred to Central Justice Center, Santa Ana court Dept C5 to be arraigned for a second time. At the second arraignment, the defendant will enter a plea and decide whether to proceed to trial. The judge in Dept C5 will direct which Orange County court will be home for the jury trial.
4) Anaheim work release program
For those sentenced to serve jail time, the Anaheim Detention Facility offers both a Work Release (pay-to-stay) program and a straight time (no-fee) program.
Work Release: This program allows inmates to work at their jobs and then fulfill their sentencing requirement on evenings and weekends. Inmates are given individual sleeping quarters and are allowed to leave the detention facility to work. The program costs $150 for the first day and $100 for each day after.
Straight Time: Inmates are given dormitory sleeping quarters at no cost.
Participants have minimal contact with non-sentenced inmates, and are given daily access to a kitchen, day room, phone and showers.
Work Release Program info and documents →
Complete legal support for your criminal case
If you are charged with a crime, you may feel overwhelmed and unsure where to start. With our attorneys on your side, you don't have to go through this difficult time alone. We have deep experience in criminal defense. We know what it takes to win.
Our Anaheim criminal attorneys provide:
1) Expertise and dedication
Our attorneys will work hard to:
Build a strong defense for your case
Get your charges reduced or dropped
Get your case dismissed
The expertise and dedication of our attorneys can help improve your odds of beating or reducing a charge.
2) Help during police interviews
If you are charged with a crime in Anaheim, you will be questioned by police officers and/or prosecutors.
You should never answer questions without your criminal defense lawyer present. You may say something incriminating that weakens your defense and hurts your chances of beating the charges.
Our attorneys will guide you through the questioning process and help protect your rights.
RELATED: What to do if arrested →
3) Help with your bail hearing and bail bonds
If your bail is unreasonable or imposes an excessive hardship on your or your family, our attorneys can argue in favor of a lower bail amount or to have bail excused.
Our firm can also help you and your loved ones with bail bonds. We have an arrangement that can save clients 30% off standard bail bond rates.

"Attorney Nicole Enyart recently handled a complex case for me. She and her office did an excellent job. We were hoping for a plea reduction to dry reckless on a Santa Barbara DUI charge. Ms Enyart got the charges dismissed entirely with no fines. I can highly recommend her and her firm to anyone looking for an excellent criminal defense attorney."
WILLIAM
Our Anaheim DUI attorneys are here to help
If you've been charged with a DUI or other crime in Anaheim, CA, don't leave your future and criminal record to chance. The attorneys at Chudnovsky Law will work tirelessly to build a strong defense, so you don't have to worry about:
Expensive fines
Jail time
Losing your job
Losing your drivers license
Losing your professional license
Call our office today at (949) 750-2500 to schedule a FREE consultation.
Criminal defense law firm in Anaheim, CA
Chudnovsky Law is located at 23 Corporate Plaza Dr, Suite 150, Newport Beach, CA 92660. We are near Disneyland, North Justice Center and Orange. You can call us at (949) 750-2500, we are open 24 hours. We represent clients throughout Anaheim and all of Orange County, CA.
Getting to Chudnovsky Law from Anaheim is easy, just follow these simple driving directions. First, get on I-5 S. Take I-5 S, then merge onto CA-55 S/State Rte 55 S toward Newport Beach. Take CA-55 S, then merge onto CA-73 S toward San Diego. Take CA-73 S to MacArthur Blvd. Exit MacArthur Blvd toward Newport Beach. Continue on MacArthur Blvd, turn right on San Miguel Dr. Then make an immediate left onto Avocado Ave. Continue on Avocado Ave, turn R into Corporate Plaza, then turn L on Corporate Plaza Dr. Chudnovsky Law will be on your right.
Call (949) 750-2500 for Help Now
Our experienced attorneys know how to protect your record, your family and your future. We handle cases in Anaheim and throughout Orange County from our Newport Beach office.
Frequently asked questions about criminal charges
What if my arresting officer didn't read me my rights?
Many people assume that if an officer fails to read them their rights, their case will be dismissed. However, this is not always the case. Miranda Rights inform you of your right to remain silent and that your statements may be used against you.
If an arresting officer fails to read you your rights, any information you shared during investigation cannot be used as evidence against you in court. Sometimes, this leads to the case being dismissed, but not always.
What is a bench warrant?
A judge may issue a bench warrant if you don't comply with the rules of the court. Usually, this means that the defendant failed to show up in court or didn't follow a court order, such as paying a fine or completing some probation requirement.
If the bench warrant is issued by an Orange County Superior Court, you should contact an Orange County criminal defense attorney to help you resolve without having to be arrested and jailed.
RELATED: How to find out if you have a warrant →
What's the difference between assault and battery?
California law defines the crimes of assault and battery as follows:
Assault: Threatening or attempting to injure someone. You can be charged with assault even if no bodily harm was committed.
Battery: Inflicting physical force or violence on someone, even if that action doesn't cause pain or injury.
You may be charged with aggravated battery if your violent actions caused injury.
RELATED: The best legal defenses to assault, battery crime charges →
Can you go to jail for a probation violation?
Yes. If you violate the conditions of your probation in California, you may go to jail. The judge may revoke your probation and you may have to serve your original sentence. The judge may also decide to impose the maximum sentence permitted by law.
Orange County
NEAR HARBOR JUSTICE CENTER
23 Corporate Plaza Dr, Suite 150,
Newport Beach,
CA 92660
(213) 212-5002
Disclaimer
This information does not constitute legal advice. No representations are made as to it's accuracy and appropriate legal counsel should be consulted before taking any actions. Contact us to see if Chudnovsky Law is the best Anaheim criminal defense lawyer for you.
We represent clients throughout Orange County and the following Anaheim zip codes: 92801, 92802, 92803, 92804, 92805, 92806, 92807, 92808, 92809, 92812, 92814, 92815, 92816, 92817, 92825, 92831, 92832, 92850, 92870, 92880 and 92899.
·  ·  ·
Written by Tsion Chudnovsky and Robert Weinberg