Los Angeles DUI Lawyer
Getting arrested for DUI in Los Angeles is the most common charge our clients face. LA courts process over 26,800 DUI arrests per year, or 20% of California's 130,000 total DUI arrests.
Challenging a DUI always makes more sense that just pleading guilty. A DUI conviction can trigger a driver's license suspension, jail time, fines, probation, immigration issues, and problems with professional licenses and most careers.
Our Los Angeles DUI attorneys have exceptional experience fighting thousands of DUI cases and DMV license hearings. Chudnovsky Law's team includes respected former prosecutors and attorneys with over 75 years of experience. As former prosecutors, we understand how your DA will build their case, their undisclosed internal policies, where the weaknesses are, and how to secure the best outcome for you.
When your future and freedom are at stake, your choice of attorney matters. Our knowledgable and experienced Los Angeles DUI defense attorney will fight for your interests, work tirelessly to protect you, and help you deal with the emotional aspects of criminal charges.
We are personally invested in the outcome of your case and utilize our relationships in the criminal justice system and every resource we have to help you.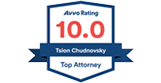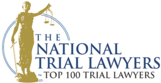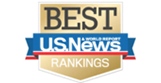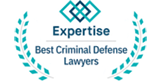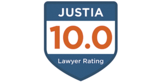 We work to get charges dropped or reduced
There are over 50 strategies our Los Angeles DUI lawyer utilizes to get DUI cases dismissed. We will review every facet of the DA's case to search for ways to challenge any element they must prove. Defense strategies can include legal arguments, motions, and police errors unrelated to whether your blood alcohol level was actually over the legal limit.
If your case cannot be dismissed, we will negotiate to reduce the charge and penalties that would apply. We resolve over 95% of Los Angeles felony and misdemeanor DUI cases without going to trial. But when a court trial is appropriate, our renowned trial attorneys are prepared to skillfully argue your case.
We Only Have 10 Days Save Your Driver's License
The DMV allows only 10 days to request a hearing to save your driver's license from automatic suspension. Our experienced team has handled thousands of DMV APS hearings and will move quickly to protect your driver's license and rights.
For a Free Consultation, call us at (213) 212-5002. Our LA DUI lawyer is committed to giving you peace of mind and a vigorous legal defense at every stage.
We offer affordable fees and flexible payment plans.
Types of DUI cases
There are many types of driving under the influence charges, each with different punishment and consequences. Over the years, Chudnovsky Law has successfully represented clients accused of every type of misdemeanor and felony DUI charge.
Listed below are the most common types of DUI cases our Los Angeles criminal defense attorney handles in LA County DUI courts:
First, second or third offense misdemeanor DUI
DUI with injury
Felony DUI
DUI drug charges
DUI with professional license (doctor, nurse, pharmacist, dentist, …)
Driving without a license or a suspended license
DUI for commercial drivers
Underage DUI (Under 21 years of age "zero tolerance" law)
DUI for driver with passenger for hire in vehicle (taxi, uber)
Hit and run charges
DUI that involve property damage or accidents
DUI for undocumented immigrants
DUI DACA (Deferred action for childhood arrivals)
DUI H-1B Visa, non-US citizens, visa holders
Felony DUI with great bodily injury (GBI)
Vehicular manslaughter
"Watson murder" cases
DUI with high BAC enhancement (above .15% or .20%)
Chudnovsky Law defends clients charged with any criminal or vehicle code offense. Most DUIs are charged as misdemeanor under vehicle code 23152 vc in one of the following subsections: 23152(a) vc, 23152(b) vc, 23152(c) vc, 23152(d) vc, 23152(e) vc, 23152(f) vc, 23152(g) vc. Some other common DUI statutes include Felony DUI 23153 vc, 21221.5 vc, 23136 vc, and 23140 vc.
The two most frequently charged DUI statutes are:
Vehicle Code 23152(a) vc
Definition: Driving under the influence of alcohol such that your physical or mental abilities are impaired and you cannot drive as well as a cautious sober person.
What the prosecutor must prove: This "subjective standard" does not require proving your BAC level. Instead the DA must prove the case primarily through the officer's professional observations, witness testimony and any video evidence from officer body cam or dash cam. Officer testimony typically reviews how you were driving, your behavior, what you told the officer, physical evidence, alcohol smell, red and watery eyes, slurred speech and sobriety test performance.
Vehicle Code 23152(b) vc
Definition: Driving a vehicle with a BAC level of .08% or higher.
What the prosecutor must prove: This "per se" definition requires that the DA prove you were driving a vehicle and your BAC level was .08% or higher while you were driving. The DA must overcome challenges to the accuracy or admissibility of the BAC test result, whether there was probable cause for the stop and prove definitively that you were driving the vehicle while your BAC was above .08%.
Police often file both charges to give DAs options in how to prosecute the case.
What are the penalties for DUI?
In Los Angeles, penalties for DUI convictions vary depending on the number of prior DUI convictions on your record, your blood alcohol level, and whether anyone was injured. Penalties include fines, jail time, license suspensions, and probation periods ranging from 3 to 5 years.
While most DUIs are charged as misdemeanor 23152 vc, penalties escalate for second, third and fourth DUI conviction. A previous offense counts as a prior conviction for 10 years from date of arrest.
Often there can be collateral consequences for DUI convictions. For example, non-US citizens can have visas revoked, green cards denied, and even get deported if convicted of a criminal charge. Licensed professionals, such as nurses, doctors, dentists, and pharmacists can have their license to practice put in jeopardy or even revoked.
First DUI penalties
The penalties for a first-time misdemeanor DUI convictions in Los Angeles include the following:
Jail time, fines, and license suspension. This crime carries jail time of up to six months, as well as $390 to $1000 in fines. With other court fees, the total can reach as high as $3,600.

 

License suspension. A conviction can carry a six-month suspension of your driver's license by the criminal courts and a four-month administrative suspension by the California Department of Motor Vehicles (DMV). In most cases, the suspensions are allowed to overlap, and you only serve the longest one.
Probation: Between 3-5 years of probation and possible required attendance at a 3-month DUI program for a total of 20 hours of classes. If your BAC was .20% or higher, you can face up to 9 months of probation and 60 hours of classes. You will also be asked to install an ignition interlock device (IID) in your vehicle for six months.
If you refused to take a BAC test and are convicted, your mandatory license suspension is increased to one year. However, in many cases with a first-time DUI offense, after an initial license suspension of 30 days, you can apply for a restricted license that allows you to drive to work, school, court and other specified places. A skilled DUI defense attorney in Los Angeles can help you apply for a restricted license if necessary.
Second DUI penalties
Second time misdemeanor DUIs are taken more seriously by the state and convictions carry harsher punishments. Listed below are the penalties for a second DUI conviction in California:
Jail time and fines. A maximum of one year in prison and fines between $390 to $1000. Penalty assessments and other fees can raise the total as high as $4,000.
License suspension. For a second conviction, the criminal courts can suspend your license for two years and the California DMV can impose an administrative suspension for one year. Again, these suspensions will likely overlap, and you will face the longest suspension, rather than both suspensions added up. Also, after an initial automatic suspension of your license for 90 days, you may be able to apply for a restricted driving license if you need your vehicle to get to important places. However, if your DUI charge involved drug use, then the initial license suspension will be one year.
Probation. You can receive between 3 and 5 years of probation, as well as an 18-30 month required attendance at DUI school. Furthermore, you must install an ignition interlock device in your motor vehicle for one year.
If you or a loved one was arrested for a second DUI in California, it's vital to speak with a DUI defense attorney near you as soon as possible
Third DUI penalties
A third misdemeanor DUI conviction in California can be even more serious and come with lengthy jail sentences and extremely expensive fines and court fees. Listed below are the punishments for a third misdemeanor DUI in California,
Jail time and fines. Between 1 year to 16 months in state prison and fines between $390 to $1,000. However, additional fees and penalty assessments can increase the total you pay up to $18,000.
License suspension. For a third DUI conviction, you can face a 3-year license suspension by criminal courts and a 1-year administrative suspension from the DMV. You will also face an automatic six-month suspension of your license, in which case afterwards you can apply for a restricted license.
Probation. Expect 3 to 5 years of probation and required attendance for 30 months at a certified DUI school. Furthermore, you'll be required to install an ignition interlock device in your motor vehicle for two years.
There are many ways you can fight back against a first, second or third time misdemeanor DUI charge in California. Contact our experienced LA DUI attorney today to discuss your case. 
Felony DUI with bodily injury penalties
If you are charged with a DUI that caused an accident and resulted in someone getting injured, the potential punishments for a conviction can be even more severe. This type of offense is defined in California Vehicle Code 23153 and can be charged as a misdemeanor or felony crime, depending on the circumstances. It is a "wobbler" offense where the prosecutor has discretion how to charge the defendant.
The Los Angeles deputy DA or LA City Attorney assigned to your case may take many factors into consideration when deciding how to charge a DUI offense that results in injury, such as whether you have a prior DUI conviction or a criminal history. Listed below are the different penalties for misdemeanor and felony DUI crimes that cause injuries:
Misdemeanor DUI causing injury. For a conviction, you can face up to 1 year in prison, a maximum of $5,000 in fines, and a suspension of your license between 1 and 3 years.
Felony DUI causing injury. You can face between 16 months and 3 years in a state jail and fines and fees that can add up to as much as $18,000. Furthermore, a license suspension of up to four years (with the chance of a permanent suspension), 3 to 5 years of DUI probation and the required installation of an IID in your car for up to three years (if the court allows you to have a restricted driving license). You may also face a mandatory 30 months of DUI school and a felony on your record.

 
Whether you're charged with a felony or misdemeanor, when someone is injured because of suspected negligence, you can also be sued for damages in civil court. Because the stakes are so high in felony DUI cases in California, it's crucial you speak with a reputable DWI attorney in Los Angeles after you've been charged.
Will I lose my driver's license?
Being convicted of a DUI in California can come with a range of penalties, including losing your driver's license for a period. In some cases, you can be granted a probational drivers license that gives you limited driving privileges. However, this largely depends on the nature of the DUI offense you're being charged with.
In California, there a three main types of driver's license suspensions. They include:
The "Administrative Suspension." This is an automatic suspension by the DMV that occurs when you are charged with a DUI. However, if you act quickly and with the help of an experienced DUI attorney, you can request a hearing with the DMV to halt this process. If you do not have a hearing with DMV, then your license suspension can last up to four months and if you're convicted of the charge, it will be added to the additional suspension.
Full Suspension. Being convicted of a DUI in California means your license will be suspended or revoked. First time DUI convictions carry a suspension of at least four months and the length of suspension increases with additional offenses.
License Restriction. In some instances, you can be granted a restricted driver's license to allow you to drive to and from work and/or an alcohol treatment program. Or you may be eligible to install an Ignition Interlock Device (IID) and obtain an IID restricted license. For first time DUI offenses, this license restriction can last from two to five months.
For people who rely on their vehicle daily, these penalties can make life difficult. Our attorneys can fight to have your license suspension reduced so that you can get back to your life as quickly as possible.
Listed below are some of the ways our attorneys can help:
If you contact us shortly after your arrest, we can request a hearing with the DMV and stop the automatic administrative suspension of your license.
Our attorneys will make sure you know everything you need to do to have your driver's license reinstated.
We can provide sound legal counsel so that you make the best decisions given your circumstances.
We'll help you build the strongest defense and if we can't have your charges dismissed entirely, we can negotiate a plea deal in your favor.
There is really no replacing having an experienced DWI Lawyer on your team to protect your rights and fight your charge.  For a free consultation with one of our Los Angeles DUI lawyers, contact us today.
What is a DMV Admin Per Se hearing?
When you're arrested for DUI in California, the DMV will automatically suspend your driver's license 30 days after arrest. You have a short 10 day window to request a DMV Admin Per Se hearing (APS) to dispute the suspension.
Our attorneys will request the hearing for you and are experts in using the APS hearing to keep your license and help fight the DUI criminal court case. This is one of the reasons it's important to speak with a qualified DUI attorney in Los Angeles immediately after you have been arrested.
DMV hearings are short and can be performed in person or over the phone. The DMV hearing officer will ask three questions at your APS hearing:
Did the police officer have reason to believe you were driving under the influence?
Was the arrest made lawfully?
Was your Blood Alcohol Content .08% or higher.
While these questions seem simple, blood tests can take weeks and are not always accurate. Although officers sometimes make unlawful arrests, they usually present solid reasons of suspecting a person was driving under the influence. Our experienced team at Chudnovsky Law has handled thousands of DMV hearings over the years. We understand how to use legal procedure and science to secure the best results possible.
Below are more reasons why hiring a knowledgeable DUI attorney for a DMV hearing is important:
Public defenders assigned by the state are not able to represent you at a DMV hearing, only a private attorney can.
Our lawyers will investigate the details of your case and secure evidence to support you in your hearing. One thing we'll investigate is whether the police officer who arrested you had probable cause for the stop and if the arrest was made lawfully.
The DMV hearing allows our attorneys to begin preparing for your criminal court case. For example, at this time we can subpoena the arresting officer and obtain valuable evidence for your defense down the line.
Because you only have ten days after your arrest to request a DMV hearing, it's critical that you don't hesitate to contact an attorney. At Chudnovsky Law, we offer free consultations and affordable rates to all of our clients.
The 8 steps in a Los Angeles DUI case
For most people, getting arrested for DUI and having their driver's license confiscated can be traumatizing. The risks and potential consequences of DUI charges are usually unfamiliar and the process can be overwhelming. One of the best ways to move forward is to familiarize yourself with the legal process. 
LA DUI cases involve eight stages:
Traffic stop or accident. DUI cases typically start with police pulling you over at a DUI checkpoint, traffic stop, or following an accident. If the officer suspects you were DUI, then standardized field sobriety tests and chemical blood alcohol level tests are administered.
DUI arrest. If probable cause is found that you were DUI, you'll be arrested, fingerprinted, and booked at an LAPD or LASD station. Your driver's license will be confiscated and you'll be given a pink DMV form that is a temporary license good for 30 days, after which you will lose your driving privileges unless you appeal the suspension at a DMV hearing.

     

Hiring an attorney. At this point, it's crucial to contact a DUI attorney in Los Angeles to start building your defense. The sooner you do so, the better.
DMV hearing. If you do not request a hearing with the DMV within ten days of your arrest, then you will face an automatic "administrative suspension" of your license before your criminal court case even begins. However, if you act quickly and hire an attorney, then your lawyer can represent you at an administrative hearing and argue the case why your license not to be suspended.
Arraignment. This is the first time your case is heard in criminal court, and it involves your criminal defense attorney and the prosecutor appearing on front of the judge, adhering to LA criminal court rules. You will be asked to plead "guilty," "not guilty," or "nolo contendere" at your arraignment. If you've hired a private lawyer, the lawyer can appear in your place without you having to appear. At this time, there is no jury present.
Pre-trial. Most DUI cases are resolved during the pre-trial stage. At this point, the prosecutor must share all the evidence against you with your attorney. A skilled lawyer will carefully analyze all of the evidence and police procedure searching for legal flaws that can be used to get your charges reduced or dismissed entirely. Prosecutors have broad authority to lower the charges, dismiss the case, or otherwise negotiate a plea resolution.
Trial. If a fair resolution cannot be negotiated, then you can elect to have your case decided in a trial and both sides will present their case before a jury. It is essential to have an experienced trial attorney representing you if you do proceed to trial.
Sentencing. In the event you are convicted via a plea agreement or trial, a judge will issue your sentence. Sentencing is complex and there are many ways an experienced attorney can to try to negotiate the most favorable sentence terms for your needs.
There are many ways your attorney can resolve your case. The primary goal in DUI cases is to obtain the best overall outcome possible. That can happen via a case dismissal, a skillfully negotiated plea agreement, or via a not guilty verdict in a hard-fought jury trial.
Los Angeles DUI with injury defense attorney
Under California law, consequences increase substantially when DUI is the cause of an accident with injury. It is key to hire a Los Angeles DUI with injury defense lawyer experienced in fighting these tough cases.
California Vehicle Code 23152(a) and 23152(b) call for increasing the charge from misdemeanor DUI to felony DUI when injuries occurs. LA district attorneys usually file all DUI injury charges as 23153 VC felonies, even when there are only slight injuries.
While felony consequences can be severe (prison time, felony conviction, restitution), our skilled attorneys have extensive history defending felony DUI with injury cases and know how to attack this serious charge. Call for a free consultation at (213) 212-5002 to discuss your case and learn about successful defense strategies.
Los Angeles felony DUI lawyer
Felony DUI charges in California carry severe penalties that can include mandatory prison time of up to 3, 4, 6 or even 10 years. While driving under the influence is usually charged as a misdemeanor, three scenarios can cause a DUI felony charge:
Repeated DUI offenses: 4th DUI or with a prior felony DUI conviction,
DUI involving an accident with injury,
Vehicular manslaughter.
Chudnovsky Law's Los Angeles felony DUI defense attorneys are very experienced in handling these complex cases. As former prosecutors, we understand how law enforcement will attack the charge and seek a conviction. We have a proven record of finding the most successful defense strategies to use and winning for our clients.
If you are facing a felony DUI, contact us for a free attorney consultation.
USC DUI Lawyer | UCLA DUI Lawyer
Chudnovsky Law represents students for DUI defense at all universities in LA county including: USC, UCLA, East Los Angeles College, Santa Monica College, California State University Northridge, and Los Angeles City College. USC students that are arrested for DUI should contact Chudnovsky Law's USC DUI lawyer.
The University of Southern California (USC) reported 11,387 international students in Fall 2017, making USC one of the largest international student universities in the United States. International F1 student visa DUI causes a variety of complications because an F1 visa is revoked due to DUI arrests.
International students facing DUI charges should consult with the experienced DUI lawyer and immigration lawyers of Chudnovsky Law in order to minimize the effects on their ability to continue to study in the US. UCLA students arrested for DUI should contact Chudnovsky Law's UCLA DUI lawyer to skillfully fight their case.
Top-rated DUI defense attorneys
When you retain Chudnovsky Law, you bring the full force of our team's 75+ years of courtroom experience, DUI litigation training, chemical test knowledge, proven trial skills, and reputation with Los Angeles County District Attorneys and courts to help secure the best possible results for you.
Our lawyers are nationally recognized legal authorities featured in news media, including The Los Angeles Times, CBS News, NBC News, National Public Radio, and The Washington Post.
Our attorneys are skilled negotiators who will work with prosecutors to secure the best possible outcome for your case. If the DA's office is not willing to give you a fair outcome via negotiation, we have some of the best and most experienced trial lawyers in the country ready to fight for you in court. We have the capabilities to vigorously defense even the toughest cases.
Tsion Chudnovsky
Attorney Tsion Chudnovsky is a pre-eminent DUI defense attorney, practicing since 2002. Tsion defends clients in DMV hearings and all phases of criminal prosecution, from initial police investigations through trials.
Tsion is a nationally recognized authority in DUI defense and defense of non-US citizens and minimizing the immigration consequences of criminal charges. Tsion is fluent in Spanish, French, and Italian. Read full bio →
Kareem Aref
Kareem Aref is a highly experienced former prosecutor and nationally recognized trial lawyer that has successfully handled thousands of misdemeanor and felony DUI, vehicular homicide and other criminal cases, DMV hearings, and jury trials.
Kareem's practice is focused on DUI defense, DMV drivers license defense, criminal defense, and defense of licensed professionals and non-citizens. Read bio →
Robert K. Weinberg
Robert Weinberg is a renowned former prosecutor practicing DUI defense and professional license defense for over 30 years. Robert has exceptional experience personally handling over 5,000 cases and jury trials.
Robert's practice is focused on criminal and DUI defense, DMV drivers license defense, and professional license defense. Robert is fluent in Spanish, Italian, Portuguese, and Hebrew. Read full bio →
Suzanne M. Crouts
Suzanne Crouts is a pre-eminent defense attorney with over 20 years experience successfully defending more than 1,900 cases, jury trials and hearings.
Suzanne practices DUI defense, DMV drivers license defense, and professional license defense for nurses, physicians, healthcare business, and all licensed professionals. Read full bio →
Awards and ratings
Clients and professional lawyer ranking organizations consistently rate Chudnovsky Law amongst the best DUI defense law firms in Los Angeles and throughout all of California. We are rated Top 100 Trial Lawyers by The National Trial Lawyers, an honor only given to a select group of premier trial lawyers from across the country who have demonstrated exceptional qualifications in their area of the law.
When you have everything at stake, you can rely on our training, expertise, and inside knowledge of the legal system to achieve the best outcome possible for you. We have the capabilities to handle even the most challenging court cases.
Read client reviews and you will understand why our lawyers are rated the best DUI lawyers in Los Angeles by Expertise. You can also read client reviews on the following sites:
To speak with an attorney about your case and see if we are the best criminal defense attorney in Los Angeles for you, call (213) 212-5002 for a free consultation.
DUI defense law firm in Los Angeles, CA
Chudnovsky Law – Criminal & DUI Lawyers is located at 1933 S Broadway Suite 1100, Los Angeles, CA 90007. We are near Metropolitan Court, Downtown Los Angeles and Clara Shortridge Foltz Criminal Justice Center. You can call us at (213) 212-5002, we are open 24 hours, 365 days a year.
Getting to Chudnovsky Law from Los Angeles International Airport (LAX) is easy, just follow these simple driving directions. First, head west on W Century Blvd toward Vicksburg Ave. Turn right on S Sepulveda Blvd. Turn right onto Howard Hughes Pkwy. Next take the ramp onto I-405 N. Take I-405 N, then merge right onto I-10E toward Los Angeles. Take I-10E to Grand Ave. Exit at Grand Ave, continue toward Convention Center, then merge onto W 18th St. Continue on W 18th St, turn right on S Broadway, Chudnovsky Law will be on your right.
Recent Los Angeles DUI defense results
Chudnovsky Law handles DUI cases in all Los Angeles courts, Orange County, and Long Beach. The following are some examples of victories our lawyers have achieved:
Felony 6th DUI involving accident with great bodily injury, Torrance Court. Client facing up to 16 years prison. Result: 180 days county jail.
Felony DUI, Clara Shortridge Court. Non-US citizen faced 16 mo jail, deportation. Result: Reduced to misdemeanor, no jail, no immigration consequence.
1st DUI with accident, Glendale Court. Result: Case dismissed.
1st DUI, LAX Airport Court. Result: Not guilty verdict in court trial.
1st DUI enhanced due to high BAC and 100+mph speeding in residential zone, Torrance Courthouse. Client facing up to 240 days jail. Result: No jail.
DUI drugs, Metropolitan Court. Result: Set case for trial, dismissed.
2nd DUI while on probation for 1st, East LA Court. Result: No jail.
1st DUI enhanced due to high BAC, international executive faced 6 mo jail, losing job. Result: Reduced to wet reckless, no jail, no immigration consequence.
1st DUI enhanced due to .28 BAC and high speed, non-US citizen faced 6 mo jail and deportation. Result: 15 days ankle monitor, no jail, no immigration consequence.
1st DUI enhanced due to high BAC and high speed, Metropolitan Court. Non-US citizen facing up to 6 mo jail. Result: No jail, no immigration consequence.
Past results are no guarantee of how a case will resolve, as each case depends on its unique circumstances and legal questions. However, these results demonstrate how hard our defense attorneys fight to ensure that every client receives the best possible outcome.
We fight to get the best outcome possible
Even if you think the facts are against you, the burden of proof is on the prosecutor. There are many ways we can resolve your case. While we relish court battles, the key goal is to secure the most favorable outcome possible for you. That can come via a case dismissal, a carefully negotiated plea deal or acquittal in a hard-fought trial.
If you are looking for expert criminal defense and compassionate lawyers laser-focused on protecting you, call (213) 212-5002 for a Free consultation. We offer experience and dedication to resolving your case, affordable fees and flexible payment plans.

"My felony DUI was reduced to dry reckless. I got in an accident and was arrested for a DUI. Unfortunately there was substantial injury involved and I got charged with Felony DUI. I was really freaked out by the whole thing and what the consequences could be. Tsion and her team really went above and beyond to calm me down and educate me on my options and how they would attack the charges. After some careful research, they identified some issues with the evidence and were able to able reduce the charge to a dry reckless and I kept my license. I can wholeheartedly recommend Chudnovsky Law. They are top notch!"
MARIA
Service area
When looking for the best DUI lawyer near me, note that we serve all of Los Angeles County including:
Glendale, Long Beach, Pasadena, Torrance, Van Nuys, Agoura Hills, Alhambra, Arcadia, Artesia, Baldwin Park, Bellflower, Beverly Hills, Brentwood, Burbank, Canoga Park, Carson, Cerritos, Chatsworth, Compton, Culver City, Diamond Bar, Downey, Downtown Los Angeles, El Monte, El Segundo, Encino, Gardena, Glendora, Granada Hills, Hawaiian Gardens, Hermosa Beach, Hawthorne, Hollywood, Huntington Park, Inglewood, La Canada-Flintridge, La Habra, La Mirada, Lakewood, Lynwood, Malibu, Manhattan Beach, Monrovia, Montebello, Monterey Park, North Hollywood, Northridge, Norwalk, Pacoima, Pico Rivera, Pomona, Rancho Palos Verdes, Redondo Beach, Reseda, Rosemead, San Dimas, San Fernando Valley, Santa Clarita, Santa Monica, Sherman Oaks, Simi Valley, South Gate, South Pasadena, Sylmar, Tarzana, Temple City, Thousand Oaks, Toluca Lake, Venice Beach, Walnut, West Covina, West Hollywood, Westlake Village, Whittier, Woodland Hills.
We also serve Orange County, Ventura County, Riverside County, and San Bernardino County.