If you are facing charges of a DUI causing injury, it is critical to understand the severity of these charges. A conviction could result in a lengthy prison sentence that could destroy your future. Reach out to a Los Angeles DUI lawyer.
When you're facing a DUI causing injury charge, it's critical to have an experienced Los Angeles DUI defense attorney on your side. No matter how the case may appear in court or what evidence police might bring against you - we will fight them to protect your future.
The experienced Los Angeles DUI lawyers at Chudnovsky Law have successfully represented drivers whose DUI caused serious injury and harm. We know the uphill battle you face in courts, and we use our knowledge and experience to fight for you.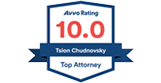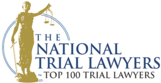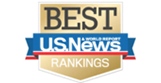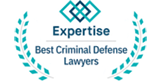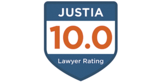 Experienced Los Angeles DUI Lawyers
There are many DUI lawyers to choose from in the L.A. area. Many claim to be the best, but at Chudnovsky Law, we prove it. Our attorneys have years of experience handling all types of DUI cases. This allows us to handle changes of DUI causing injury, DUIs with prior convictions, and other complicated DUI cases.
We know how to challenge inadmissible evidence and protect you from violations of your constitutional rights. We work hard to negotiate fair plea deals, and when necessary, we know how to make a persuasive case to a jury at trial. We also have experience working in all the local courts that handle DUI cases throughout Los Angeles County.
DUI Causing Injury is a Serious Matter
Any DUI charges are serious matters. When someone suffers injuries in a DUI accident, the potential penalties are even more serious. Then, the driver faces a possible sentence of years in the state prison system.
Anyone accused of Los Angeles DUI causing injury charges must get legal advice as soon as possible. If you or a loved one is facing a DUI investigation, call our office right away.
Don't wait to get our experienced California defense attorneys fighting for you. If you don't request a DMV hearing in 10 days, you can lose your license, and the criminal charges against you can gain momentum. Call Chudnovsky Law today for your free consultation.
We offer affordable fees and flexible payment plans.
Call (213) 212-5002 for a Free Consultation
If you are looking to hire a drunk driving lawyer, we invite you to call (213) 212-5002 for a Free consultation.
What Is DUI Causing Injury?
A DUI causing an injury is a separate criminal offense from a DUI.
Section 23153 of the California Vehicle Code distinguishes DUI causing injury from the separate offense of DUI.
To get a conviction for DUI causing injury, the prosecutor must prove that:
The defendant operated a motor vehicle.
The defendant was either under the influence of drugs or alcohol, committing an illegal act, or negligently failing to perform a legal duty (such as operating a vehicle with due care).
Someone else suffered bodily injury as a cause of the defendant's impairment, illegal act, or negligence.
Many other offenses can accompany DUI (or DUI causing injury). If you face charges of leaving an accident scene, resisting arrest, driving on a suspended license, or other violations, these offenses can roll into your case, and each charge carries different penalties. When a defendant faces allegations of multiple offenses, the potential penalties add up quickly.
The Penalties for DUI Causing Injury
Prosecutors have the choice to charge DUI causing injury as either a misdemeanor or a felony. The prosecutor will consider whether you have any prior DUI offenses and how serious the injuries were.
In some cases where the law requires charging a DUI causing injury as a felony, such as if the defendant has three prior DUI convictions in the past ten years, the fourth must be a felony. The charge must also be a felony if the injuries are very serious. (If the injuries result in the victim's death, the defendant can face vehicular manslaughter charges.)
If a defendant receives a conviction of misdemeanor DUI causing injury, they face:
A county jail sentence of up to one year (with a minimum sentence of five days)
A fine between $390 and $5,000
A DUI program licensed by the Department of Health Care Services (thirty hours over three months)
Suspension of their driver's license
If the conviction is for a felony, the penalties become more severe:
A state prison sentence of two to four years
A fine between $1,015 and $5,000
A thirty-month DUI program licensed by the Department of Health Care Services (78 hours of group counseling, 12 hours of alcohol and drug education, individual interviews, and 120-300 hours of community service)
Revocation of their driver's license
Designation as a habitual traffic offender (this is a separate criminal charge with separate penalties)
The California Penal Code also creates sentencing enhancements if the victim suffered great bodily injury. This definition is broad: Though the person must sustain a physical, not emotional, injury, a jury has wide discretion to decide whether a specific injury qualifies. If a jury finds that great bodily injury resulted, the judge can enhance the sentence by three to six years.
A judge determines the added value by considering the victim's age, the nature of their injuries, and the circumstances of the offense. The judge also has the choice to order the additional sentence to be consecutive. A defendant serves a consecutive sentence after completing the first sentence - not at the same time (concurrent sentences). A consecutive sentence adds years to the amount of actual time a defendant spends in prison.
There can also be a sentence enhancement of one year for each additional injury victim. And on top of all that, a great bodily injury conviction counts as a strike under California's Three Strikes Law. When facing this many severe penalties all at once, everyone should have an experienced DUI lawyer working on the case from the very beginning.
DUI Courts in L.A. County
If the prosecutor files DUI charges against you, the court that hears your case will depend on (a) the location where the arrest occurred, and (b) the seriousness of the charges. Misdemeanor DUI charges in incorporated cities can occur in the corresponding municipal court.
Your case might happen at the Hollywood Courthouse, the Van Nuys Courthouse, the San Pedro Courthouse, or other courts within the city limits of where the arrest happened. Municipal courts have limited jurisdiction in criminal cases. They can conduct arraignments and probable cause hearings, but perhaps not resolve all criminal matters by holding trials or accepting plea agreements.
If a prosecutor intends to seek felony charges, your DUI case will likely be in the Superior Court. DUI cases also occur in the Superior Court in unincorporated areas of the county where no city has jurisdiction or along state highways (where the state has jurisdiction). Cases the county sheriff's deputies or state highway patrol officers file usually happen in the Superior Court. The L.A. County Superior Court hears criminal cases at many courthouses in the county.
Even if your case starts in a municipal court, your DUI lawyer might advise you to remove it to the Superior Court. This will allow you to exercise your constitutional right to a trial in front of a jury of your peers. You may also need to take your case to the Superior Court if you need to appeal an unfair ruling from the municipal court.
The experienced DUI lawyers at Chudnovsky Law are familiar with all the municipal courts and Superior Court locations throughout the greater Los Angeles area. We know what court your case should be in to get a fair resolution to the charges against you. We can help you move your case to the proper court, protect your constitutional rights, and ensure that we handle all procedural and substantive legal matters appropriately.
FAQs About DUI Causing Injury
Is it possible to defend against DUI charges?
Yes! Do not assume the worst just because a police officer or prosecutor claims to have an airtight case against you. Remember, it is their job to get a conviction - not respect your legal rights. There are many potential defenses in a DUI case. The police might not have had the legal right to take your blood or breath sample for testing. In this case, the court can rule it inadmissible, and the prosecution cannot use the results against you at trial.
Irregularities with the testing equipment, at the lab, or in the field may have made the test results unreliable. Here, too, the prosecution can be left without its most compelling piece of evidence against you. These are just a few of many examples. Never assume there is no way to defend yourself without consulting a lawyer who is actually on your side.
A Los Angeles DUI lawyer can advise you on the best legal strategy for your unique circumstances. We carefully review what led to your arrest to build a tailored defense strategy. This might involve seeking a dismissal of your charges or focusing on reducing the penalties you face. We will use all possible defense tools for the best possible outcome of your case.
What if someone else caused the car accident?
For a conviction of DUI causing injury, the defendant must have been the one who caused the injury. There are many car accidents where it is unclear who was at fault for the crash. Other cases might involve shared fault, so it is unclear which driver caused which injuries.
These circumstances can prevent prosecutors from proving their case beyond a reasonable doubt. Of course, they will still try, and they are certain to file other DUI charges if the case for DUI causing injury does not hold up. In either event, you need to get advice from a defense lawyer on your side to prevent an improper felony conviction from appearing on your criminal record.
Is it possible to downgrade a DUI causing injury from a felony to a misdemeanor?
If a prosecutor charges you with a felony count of DUI causing injury, there are options for keeping the felony off your record. Some prosecutors will agree to a plea agreement to a misdemeanor count of DUI causing injury. In other cases, the court can designate the charge as a misdemeanor once you complete certain requirements. Your attorney will advise you on the best strategy for reducing felony charges to a misdemeanor in your particular case.
Unfortunately, there are some cases where a DUI must be a felony. If you have three or more prior DUI convictions in the past ten years, prosecutors must charge the new DUI as a felony. They must charge DUI cases, even first DUIs, as felonies when an accident causes particularly serious injuries.
If you have any prior DUIs that were felonies (in the past ten years), the new DUI must also be a felony. In these circumstances, your defense attorney will explore other options for mitigating the penalties you face in court.
How long can the state suspend my driver's license?
The length of your driver's license suspension depends on:
Whether you refused a breath test when asked by an officer
Whether you have any prior DUI convictions
How high was your blood alcohol content
When you hire our experienced DUI defense attorneys, you will know that your license suspension will not last any longer than necessary. Our lawyers can challenge improper suspensions through the DMV or in criminal court cases. If you qualify, we can also help you get a restricted permit to drive to work or school. You do not have to accept whatever driver's license suspension a prosecutor recommends. You have the opportunity to address the suspension, both in administrative hearings at the DMV and in the criminal court.
Experienced, Aggressive DUI Defense Lawyers for All DUI Cases Involving Injuries
The penalties for any DUI can be serious, but DUIs causing injury lead to even more severe sentences. Anyone accused of a DUI should contact a Los Angeles defense attorney as soon as possible.
The experienced DUI attorneys at Chudnovsky Law are here to help you. We fight hard to protect our clients' legal rights, and we know how to resolve DUI charges fairly. We work to suppress unlawfully obtained evidence, protect defendants from police interrogation, and defend all of our clients' other constitutional rights.
Contact us at (213) 212-5002 for your free consultation. You don't have to face the full power of the government on your own. Let our experienced legal team deal with the police and prosecutors to protect your legal rights throughout the police investigation and criminal court case.