You can face a driver's license suspension when you have a DUI conviction in L.A. criminal court. Many Los Angeles motorists believe that a driver's license suspension means they have no other options and cannot use their vehicle or get to and from work. While the goal of Chudnovsky Law is to prevent driver's license suspension, some clients come to us after they received a suspension.
When the state suspends your license, you may qualify for an alternative resolution that can help you maintain your job and some semblance of normalcy. One option we can look into for you is a limited driving privilege which allows you to drive to pre-approved places even with a suspension. After a DUI, the DMV will suspend your license after ten days.
Contact a Los Angeles limited driving privileges lawyer from Chudnovsky Law when LAPD officers arrest you for DUI. If you reach out immediately, we can fight your license suspension with the California DMV. Even if you delay, you still have options, and if you have a suspended license, we can explore the potential for limited driving privileges.
Time is of the essence, and we have the experience you need. Contact our firm right away.
DMV driver's license suspensions
A few things can happen when police pull you over for a DUI. The police officer can take away your physical license and allow you to continue to drive on a temporary license for 30 days. You will need to take legal action within those 30 days to avoid a suspension. Drivers must request a DMV hearing in 10 days to request an extension and avoid suspension.
If you don't know how the process works, a Los Angeles DUI lawyer can help you schedule a hearing and represent you at the hearing. There are only two ways to face a driver's license suspension, the first is automatically through the DMV, and the second is through a DUI court conviction.
The DMV suspends your license because:
You lost a DMV hearing
You did not request a DMV hearing
If you win a DMV hearing, there will be no impact on your driver's license. However, losing a DMV hearing results in a four-month license suspension.
However, before you can get a license reinstatement, you will need to:
File proof of insurance
Enroll and attend alcohol school
Pay that $125 fee
The state may reinstate your license when you complete these steps. When there is a court order suspension, the DMV will receive a notice and inform you of the impending suspension. You can file for a restricted license, but that is not common knowledge to many motorists.
Why can you face a driver's license suspension?
Some examples of issues that can lead to a driver's license suspension in California are:
Police confiscated your license upon arrest
You refused a chemical BAC test during a traffic stop
You are under 21 and have alcohol in your systems when there is a BAC test done
These reasons directly result from drinking and driving, but there are other reasons you can lose your license. You must know your rights and defend yourself in court so you do not face harsher penalties.
Restricted driving and IID
Due to regulation changes, getting a restricted driver's license is much different now than before 2019. The reason is the introduction of ignition interlock devices. Instead of a restricted license, you will have the option of an IID-restricted license. When you have the IID, you can drive anywhere you did before at any hour. The DMV can inform you of whether you qualify for this restricted license.
If you do, then you will need to:
Complete outstanding suspensions
Have the IID installed on your car
Have installation technicians complete a DL 920 form
Obtain the SR-22 insurance from your insurer
Next, you will need to provide the proof of insurance and DL 920 form to the DMV and pay relevant fees. Once the DMV processes all of these forms, you can begin to drive as you did before. You do not need to complete the process on your own and can use the help of a Los Angeles limited driving privileges attorney.
IID usage regulations
While you may be jumping for joy so that you can return to normal activities while having an IID, do not jump the gun, as there are some regulations you must follow. The IID is a personal Breathalyzer attached to your ignition system. The installation of an IID means that you will need to undergo a BAC test every time you start your vehicle. If you do not pass the IID test, you cannot drive. There will be a lock until you can test again.
You will also need to retest while driving, which happens sporadically. Every time you fail an IID test, a report goes to the agency monitoring your device. You should avoid taking an IID test if you think you will fail since it will go on record and hurt you in the future.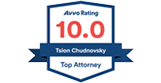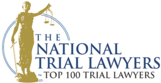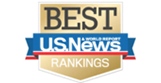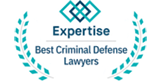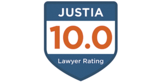 Where can you go with a license restriction?
Driving with a restricted license means you can only go to certain places. If you are driving and go elsewhere, law enforcement can charge you with driving with a suspended license which results in additional penalties.
With a restricted license, you can only drive:
To and from work
To and from alcohol school
For work-related purposes within your workday
You cannot drive to any other location or for any other reason. Do not try to risk going to other places since that can delay you getting your license back. Instead, if you need to go to locations not on the approved list, you need to use alternate forms of transportation. Drivers will use various tactics to drive to another place, but it is ill-advised. It is better to follow all the rules and regulations than to be in violation and face a longer suspension or lose your restricted license.
If a police officer pulls you over and asks where you are going, you must state that you are coming to or from work, home, or A.A. classes. Police will use any other reason for driving against you; if you have any questions on where you can drive, contact your Los Angeles DUI lawyer immediately.
Who cannot get a restricted license?
Many people cannot get an IID-restricted license. While it can get your license back after a DUI conviction, not everyone qualifies for one.
You cannot receive any form of restricted license in California if:
You are under 21
There was a chemical test refusal
You are on DUI probation
Commercial licenses are a bit more complex. You might obtain a restricted license if you were driving a personal vehicle during the DUI but not for commercial driving. Remember, you cannot apply for a restricted license during a DMV hearing, and losing the hearing can result in a suspension. That can complicate your employment status, and it is vital to have a DUI defense attorney in Los Angeles review your options.
Can you lose an IID restricted license?
There are cases where you can lose your IID restricted license and no longer operate your vehicle. If you lose these privileges, the state will suspend or revoke your license.
There are several ways you can lose your IID restricted license:
Tampering with the IID
Trying to or remove the IID
Trying to get around the IID test
Missing your IID service appointments
If you lose your IID privileges, you will have a more challenging time getting your original license back. Additionally, you can lose your restricted licenses if you do not attend your DUI program.
Alternative modes of transportation without a license
If you cannot avoid suspension or get a restricted license, you will need to find alternative ways to get around Los Angeles. Your daily life must go on, and you cannot lose your employment because you are unable to drive for a year or more.
While finding alternative transportation can alter your schedule, it is not as bad as being unable to complete these vital tasks, like getting to work and buying groceries. Luckily, the public transportation system in Los Angeles is expansive, and you can get nearly anywhere without a vehicle.
Some of the alternative transportation options residents have are:
Metro buses: The metro system constantly runs and goes to many locations. You will need to research routes, stops, and times. If you can get to all your destinations, get a member pass and adjust your routine.
Flyaway buses: If you need to get to or from the airport, look into using flyaway buses. These buses primarily work out of Los Angeles International Airport and go into Hollywood or Downtown L.A.
Taxis: While using a cab is an excellent way to get around, it can get pricey if you use it daily. Use Taxis as needed and not daily.
Rideshares: Another option is to use a rideshare service like Uber or Lyft. While it is similar to a Taxi, it can sometimes be more cost-effective. Again, we advise this option for specific reasons and not as a daily option.
Carpooling: The most cost-effective way to get around town is to carpool and ask friends and family for rides. If you have a friend or coworker who lives near you or passes near your home on their way to work, try and work out an arrangement. Other people in your household are also great options for getting you places.
If you work remotely close to your home or have a nearby grocery store, you can try walking or cycling to get around. We understand that these alternatives are not desirable; they can be your only option if you lose your IID-restricted license or have a full driver's license suspension. Remember, this situation is only temporary, and you will eventually be back on the road.
Getting your standard license back
The good news is an IID restricted license is temporary, and as long as you follow all the requirements, you can eventually get your driver's license back.
Depending on your charges and the court's decision, you will have the IID on your vehicle for anywhere from one to four years. When the period ends, the DMV will take out the device, and you can get your regular driver's license back. As long as you follow the rules, there is not much else you will need to do.
A better way to avoid driver's license suspension and the need for an IID is to call the Los Angeles DUI attorneys at Chudnovsky Law.
Reach Out to a Los Angeles DUI Attorney at Chudnovsky Law
A restricted license is not only for first-time offenses but for second offenses. However, getting a restricted license or IID can be more challenging with a second offense. When facing a Los Angeles DUI conviction, you need assistance from skilled defense attorneys with experience as former prosecutors. We know how to resolve criminal charges and license revocation.
Some of our notable DUI case results include:
Second DUI while on probation for first, East LA Court. The client faced up to 12 months in jail. Result: No jail.
First DUI enhanced due to high speed and BAC, Metropolitan Court. Foreign citizens face up to 6 mo in jail. Result: No jail, no immigration consequence.
Second DUI while on probation for first, East LA Court. The client faced up to 12 months in jail. Result: No jail.
Our law firm represents clients in Los Angeles County and across the state. Even if you are not in Los Angeles, we can help you get a successful outcome for your DUI. You can beat a DUI charge or see a reduction in charges when you have the proper legal representation. Reach out to a Los Angelas criminal defence lawyer.
Our former district attorney turned defense lawyer knows the legal system, and we fight for dismissal and reduction in charges. You still have options if your loved one is already in jail for a DUI. We have flexible payment plans available as well. Contact Chudnovsky Law at (213) 212-5002 immediately following a DUI to get the defense you deserve.
Call 844 325-1444 to get help now
Get Your Charges Dropped or Reduced and Protect Your Future! If you are looking to hire a sex crime attorney, call for a Free confidential consultation 7 days a week.