Many people who the police arrest for DUI in California assume that their convictions are imminent and there is no way to overcome the evidence of their guilt. In reality, courts dismiss many DUI cases because of police errors, people having certain medical conditions, or other factors that complicate the prosecution of these offenses. In addition, in some cases, people who the police accuse of drunk driving are, in fact, innocent.
Anybody facing a DUI charge in the greater Long Beach area should immediately retain an experienced Long Beach DUI defense lawyer. At Chudnovsky law, we are committed to helping people accused of drunk driving and know what it takes to bring DUI cases to the most favorable outcome possible.
Why You Should Choose Chudnovsky Law?
Chudnovsky Law is an award-winning team of experienced criminal defense attorneys with over 75 years of experience. Our firm has handled more than 8,000 cases and trials.
Tsion Chudnovsky has been practicing law for two decades, and The National Trial Lawyers has recognized her as a Top 100 Trial Lawyer. She is fluent in Spanish, French, Italian, and Amharic.
Robert K. Weinberg is a former prosecutor with over 30 years of experience who has handled over 5,000 cases and more than 100 jury trials. He is fluent in Spanish, Italian, Hebrew, and Portuguese.
Suzanne M. Crouts has more than two decades of experience and has handled over 1,600 cases, trials, and hearings with an excellent record of acquittals and charge reductions.
David A. Stein handles many cases of professional license criminal defense for physicians, nurses, dentists, and all California professional license holders, as well as criminal defense for noncitizens.
What Is a DUI in California?
The California Department of Motor Vehicles (DMV) reports that the DUI arrest rate in the state has declined over the past decade from a high of 880 to a low of 455 in a recent decade. While DUIs are declining, the reality is that drunk driving remains a serious problem, and law enforcement agencies actively patrol and arrest people they suspect of being drunk.
But what is a DUI?
California Vehicle Code § 23152(a) establishes that it is illegal for any person who is under the influence of any alcoholic beverage to drive a vehicle. California Vehicle Code § 23152(b) makes it illegal for a person who has 0.08 percent or more, by weight, of alcohol in their blood to drive a vehicle.
The DMV further notes that in addition to it being illegal for a person to drive if they have a blood alcohol concentration (BAC) of 0.08 percent or higher when they are over 21 years of age, it is also illegal for a person to drive if they have a BAC of 0.01 percent or higher if they are under 21 years of age or are on DUI probation, and 0.04 percent or higher if they drive a vehicle that requires a commercial driver's license or they are driving a passenger for hire.
California Vehicle Code § 23152(f) also makes it illegal for any person who is under the influence of any drug to drive a vehicle, and California Vehicle Code § 23152(g) makes it illegal for a person to drive while they are under the combined influence of alcohol and drugs. A DUI arrest is usually a misdemeanor offense unless another person suffers an injury or an alleged offender has a prior DUI conviction.
The lookback period for prior DUI offenses in California is ten years, meaning any DUI violations in the previous decade can increase the penalties the court imposes if you receive a conviction. It is important to remember that police officers can still make arrests for DUI even when people test lower than the specified limits.
Possible Penalties for DUI Convictions
Many people arrested for DUI are right to worry about the possible consequences.
Penalties in these cases often depend on an alleged offender's criminal record and whether they are a repeat offender, but the basic DUI penalties in California are:
First offense misdemeanor DUI. Up to six months in county jail, a fine of up to $1,000, possible six-month ignition interlock device requirement, and up to nine months of DUI school
Second offense misdemeanor DUI. Up to one year in county jail, a fine of up to $1,000, possible one-year ignition interlock device requirement, and up to 30 months of DUI school
Third offense misdemeanor DUI. Up to one year in county jail, a fine of up to $1,000, possible two-year ignition interlock device requirement, and up to 30 months of DUI school
Misdemeanor DUI with injury. Up to one year in county jail, a fine of up to $5,000, a possible six-month ignition interlock device requirement, and up to 30 months of DUI school
Felony DUI with injury. Up to 16 years in state prison, a fine of up to $5,000, possible one-year ignition interlock device requirement, and up to 30 months of DUI school
Felony DUI. Up to three years in state prison, a fine of up to $1,000, possible driver's license suspension of up to five years, and up to 30 months of DUI school
What Happens at a DUI Stop?
When a police officer stops a motor vehicle for a possible DUI violation in California, the officer generally begins the process by approaching the vehicle and asking the driver for their license and proof of insurance. Always remember that you retain the right to remain silent under the Fifth Amendment to the United States Constitution.
You may choose to answer the basic questions as they relate to your identity, insurance, and current home address, but you should decline to answer any questions about whether you were drinking, how long you have been driving, or where you have been. In most cases, the next step a police officer will take is to ask a person to step out of their automobile and perform field sobriety tests.
The three tests standardized by the National Highway Traffic Safety Administration (NHTSA) are:
● The horizontal-gaze-nystagmus (HGN) test
● The walk-and-turn test
● The one-leg-stand test
Importantly, California state law presumes all drivers have given their implied consent to chemical testing if the police have probable cause to believe they are drunk. That said, state law does not force people to comply with field sobriety tests.
In deciding whether to perform field sobriety testing, you should keep in mind that the police do not use these tests to determine whether a person is drunk. In fact, if they ask you to perform them, they have almost certainly already decided to arrest you. Police typically use field sobriety tests to obtain more evidence to support their assertion that a driver was intoxicated to make the prosecutor's job easier. As a result, you should think twice before agreeing to perform any field sobriety testing.
What Are Your Rights After a DUI?
Many people are confused about their rights when the police stop them, and for good reason. First of all, the police only have a limited obligation to inform you about your rights, and they can actually lie to you while conducting an investigation.
You have the right to a lawyer when police officers want to question you about your traffic stop. You also can exercise your right to remain silent, and the law entitles you to a copy of your police report.
It is in your best interest to hire a lawyer for DUI Defense as soon as you can after your DUI arrest. The simple fact of the matter is that most people are going to have very little idea of how strong or weak their particular DUI case really is. Fortunately, an attorney can review the facts of your case and determine what courses of action are available to you.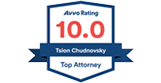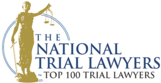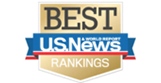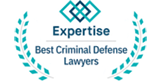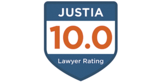 Possible Defenses to a DUI Charge
The truth is that there are hundreds of possible defenses that may be applicable to your DUI case. It is important to get solid legal advice in these cases so a person can understand how serious their charges are.
One of the more common defenses to DUI charges concerns possible errors with breath testing equipment, as instruments may have been improperly handled or maintained or a person may have had a physical condition that affected the results, or there may have even been outside environmental factors that also had an effect on results.
Gastroesophageal Reflux Disease (GERD), acid reflux, heartburn, and hiatal hernia are all recognized medical conditions that may create possible mouth alcohol situations leading to inaccurate BAC results.
Title 17 of the California Code of Regulations establishes rules about how the government must conduct blood tests, breath tests, and urine tests, and people who are not trained technicians drawing blood samples or breath testing devices not being calibrated according to the code can be violations that can lead to the court throwing your DUI charges out. Another common defense can be a police officer lacking reasonable suspicion for the original traffic stop.
When a police officer bases their arrest on field sobriety test performance, it may be possible to challenge the conclusions they draw. It is also possible that a person who the police arrested at a DUI checkpoint in California can have the charges thrown out if the police did not conduct the checkpoint in accordance with state law.
Administrative Driver's License Hearings after a DUI Arrest
A person must contact the DMV within ten days after a DUI arrest to request a stay and a hearing. A stay relates to a license suspension and allows a person to keep driving on a temporary license if the DMV does not conduct a hearing within 30 days from the date of the arrest.
A DMV hearing after a DUI is an administrative process in which a motorist appears before a DMV hearing officer and tries to prevent the DMV from suspending their driving privileges. After a DUI in California, an arresting officer seizes a person's driver's license, and the DMV may suspend the license.
The length of a suspension will be up to four months for a first DUI and up to one year for a second DUI conviction. When a person submits a request after ten days, the DMV may suspend their driving privileges.
When a person does request a hearing, they will receive a 30-day temporary driver's license, and this license will remain good should the DMV fail to conduct the hearing within 30 days. A hearing will operate similarly to a criminal trial in that both sides will be allowed to present evidence.
Never Wait to Seek DUI Defense Help
There are several reasons why you should obtain the help of a criminal defense attorney as soon as possible. Perhaps most importantly, an attorney can ensure that you do not say or do anything that can hurt your case. Additionally, a lawyer can advise you on steps to take that can have a positive impact on the outcome of your case.
Additionally, it is a good idea to give your lawyer as much time as possible to evaluate your arrest and determine whether any defenses apply. Your lawyer may review the police report, video footage of your arrest, or other records or evidence to determine if the police violated your rights during your arrest. If they did, your attorney can likely get the case thrown out without having to go to trial or accept a plea bargain.
Discuss Your Situation With Our Long Beach DUI Defense Lawyers Today
If the police recently arrested you for DUI in the greater Long Beach area of California, you should not wait too long to seek legal representation in your case. Chudnovsky Law has more than 75 years of combined experience handling these cases, so we understand everything you are dealing with and can form a winning strategy for your case.
Our firm handles all kinds of DUI cases in California, so we are prepared to handle every type of case. You can call (562) 800-4080 or consult with our criminal defense attorneys in Long Beach online to receive a free consultation.