DUI in California refers to driving a motor vehicle while under the influence of alcohol or drugs. A person can face criminal charges for DUI if their blood alcohol concentration – or BAC – meets or exceeds a certain level.
In some situations, a state prosecutor can bring a DUI charge as a felony offense. If you ultimately sustain a conviction on that charge, you may face felony-level penalties, including significant jail time, high monetary fines, and significant collateral consequences that affect various aspects of your life. a

One of the best ways to avoid incurring these penalties in a felony DUI case is to avoid a criminal conviction in the first place. The experienced and compassionate Orange County felony DUI lawyers at Chudnovsky Law can help you do just that.

Our legal team can meet with you right away to discuss the circumstances of your arrest, as well as your ability to raise a strong legal defense to your pending charge. We can also help you explore options for a favorable plea deal with the state prosecutor.

Along the way, we can answer all of your legal questions, address your concerns, and help you make informed decisions you are comfortable with at every stage of your case.

Let us help you achieve the best possible outcome in your criminal DUI case. For a consultation with an experienced Orange County felony DUI/DUI injury lawyer, please contact our office directly.

Why Choose Us to Represent You in Your Felony DUI Case?
If you face a criminal charge for felony DUI, seek out experienced legal counsel to represent you in your case quickly. Do not wait until a week or two before your criminal court trial to retain a lawyer for representation. In addition, if you show up to your criminal court hearing without having legal counsel present to represent you, the court might require you to move forward with your case without having an attorney present.

Given the potential penalties upon conviction for a felony DUI offense, you want the best possible legal team to advocate for you during every stage of the proceedings.
The skilled Orange County felony DUI defense lawyers at Chudnovsky Law have a strong track record of success in achieving favorable results for our clients.

Our legal team has combined experience of more than 65 years in legal practice. We have handled more than 9,000 criminal cases and trials during that time. We also understand how state prosecutors and police officers assemble criminal cases. In fact, several members of our legal team are former state prosecutors themselves.

By leveraging our experience and favorable working relationships with criminal court judges and prosecutors, we can help you pursue a favorable result in your case, whether through an acquittal, charge dismissal, or a favorable plea deal with the state prosecutor.

Our experienced legal team has also achieved recognition in numerous publications, including:
CBS News
The National Trial Lawyers
NY Daily News
The Washington Post
NBC News
Los Angeles Times

In addition, our team has received the following favorable awards and ratings, including:

If you face a felony DUI charge, our team welcomes the opportunity to represent you throughout your case and pursue the best possible result on your behalf.

Potential Results in a Felony DUI Case
There is no disputing that felony DUIs are serious criminal charges that can lead to equally serious penalties upon conviction. In any criminal case, however, the handling state prosecutor has the sole legal burden of proof in the case.
In a DUI case, the state prosecutor must establish the truth of each legal element beyond a reasonable doubt. If the state prosecutor fails to provide sufficient evidence to satisfy their legal burden, the defendant should not receive a conviction.

To poke holes in the prosecutor's case, the accused can raise one or more legal defenses in response to the pending charge at trial. If the trier of fact in the case (such as the judge or jury) accepts a legal defense, then the accused can escape a criminal conviction. The judge will dismiss the pending criminal proceeding against the accused individual in that situation.

Alternatively, an accused individual may be eligible to pursue a favorable plea deal from the state prosecutor. In the context of a felony DUI case, for example, the prosecutor might be willing to reduce the felony DUI charge down to a misdemeanor charge in exchange for a guilty plea from the accused.
Alternatively, the prosecutor might offer the accused a term of probation in exchange for a guilty plea.

When accepting a plea deal from a state prosecutor, the accused individual gives up certain legal and constitutional rights, including:
Their constitutional right to a trial by jury
Their right of appeal in the case

A judge will likely accept a plea deal in a criminal case if the accused individual states, under oath and on the record, that they are entering into the plea deal freely, knowingly, and voluntarily.

At Chudnovsky Law, our legal team will explore all potential options for your felony DUI case and help you select the best option to achieve a favorable result in your case. We can also represent you during all legal proceedings and answer all of your questions along the way.
What is a Felony DUI in California?
In California, a prosecutor can charge a DUI as a felony:
When the intoxicated driver causes a vehicle crash, and another driver or passenger suffers a bodily injury – including a fatal injury
When the driver has a previous felony DUI conviction on their criminal record
When the current DUI is the 4th DUI offense that the driver incurred within the previous ten years

At other times when a driver incurs a DUI, the prosecutor will charge them with a misdemeanor – such as for a first, second, or third DUI. However, the driver may incur felony charges if one or more aggravating factors exist.

Given the potential penalties of a felony DUI conviction and everything that is riding on the line in your case, you should seek out experienced legal representation right away if you are facing a felony charge.
The skilled Orange County felony DUI lawyers at Chudnovsky Law can immediately enter an appearance on your behalf and start working to protect your legal rights and interests. We can then help you explore various legal options for your case.

What Penalties Do You Face for a Felony DUI Conviction?
To incur penalties for a felony DUI offense, the state prosecutor must first satisfy their legal burden of proof beyond a reasonable doubt – or beyond a doubt based upon ordinary reason and ordinary common sense. Assuming the state prosecutor can fully satisfy this high burden of proof, a sentencing judge then has the duty of imposing an appropriate penalty in the case within certain statutory parameters.

A conviction for a felony DUI in California can result in:
A maximum of sixteen months, two years, or three years in a state prison
Potential driver's license suspension or restriction
A maximum monetary fine of $1,000
Mandatory installation of an ignition interlock device on the offender's vehicle for a minimum period of one year

An ignition interlock device, or IID, is essentially a small breathalyzer device that the offending driver must place on their vehicle.
To drive, the driver will need to blow into the device. If the device detects any amount of alcohol on the driver's breath, no matter how small, the vehicle will not start. In addition to paying for the initial installation costs, a driver will also have to pay for regular maintenance checks on the IID.

In addition, if the driver sustains a conviction for a felony DUI that resulted in someone else's death, a judge can sentence the offending driver to life imprisonment.

In addition to these potential legal penalties, an offending driver may also experience numerous collateral consequences. For example, a convicted felony DUI offender may have difficulty finding or keeping their current job, finding a place to live, or obtaining admission to an educational institution, such as a college or university.

If someone drives for a living, they can lose their job due to a DUI conviction or lose a commercial driver's license, preventing them from working in the transportation industry moving forward. Moreover, if the offender is already a student at a college or university, the educational institution may rescind scholarship funds or other financial aid that the student currently receives.

A felony DUI conviction may have severe consequences on an individual's personal and professional reputation in the community. It can even have child custody implications, especially if a child was in the vehicle during the alleged DUI.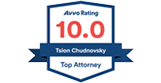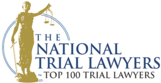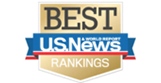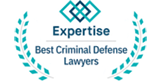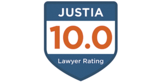 What Are Some Possible Legal Defenses to a Felony DUI Charge in California?
In response to a felony DUI charge, a driver can raise one or more legal defenses. If those defenses are successful in court, they may prevent the state prosecutor from establishing one or more legal elements necessary to secure a conviction. In that situation, the felony DUI case may be subject to a complete dismissal.
Some of the most common defenses that a driver can raise in response to a felony DUI charge include:
That the driver was not intoxicated at the time they were behind the wheel of their vehicle
That the police officer's breathalyzer equipment malfunctioned in some way and did not provide an accurate reading
That the police officer initiated an invalid traffic stop or pulled the vehicle over for no reason
That after the police officer took the driver into custody and initiated an arrest, they continued to ask the driver questions – even after the driver asserted their Fifth Amendment right to the presence of legal counsel during questioning
That the driver suffered from an illness, injury, or other medical complication that affected their balance and prevented them from completing their field sobriety test accurately

At Chudnovsky Law, we can determine if you may be eligible to raise one or more of these legal defenses at your criminal court trial. If so, we can aggressively argue the appropriate defense on your behalf in pursuit of a complete charge dismissal in your case.

Contact a Knowledgeable Orange County Felony DUI/DUI with Injury Attorney Today
Felony DUI convictions can lead to severe legal penalties and collateral consequences that may affect every part of your life, including your reputation in the community and your ability to drive.
Given everything that's on the line in your case, you want the best possible team of California criminal defense attorneys advocating for you in your case, protecting your legal rights, and pursuing the best possible result on your behalf.

At Chudnovsky Law, we are on your side. Our team will be in your corner during every stage of your case, from beginning to end, safeguarding your legal and constitutional rights and advocating for the best possible result in your case.
If we cannot get an acquittal or charge dismissal, we can aggressively pursue a favorable plea deal from the state prosecutor handling your case. Reach out to a criminal defense lawyer.

Criminal matters can affect your life for a long time. The stakes are too high not to reach out for help. For a free case evaluation and legal consultation with an experienced Orange County felony DUI/DUI injury attorney, please call us at (949) 750-2500 or contact us online for more information.