Orange County DUI Attorney
When you are charged with a crime, you need an attorney who specializes in criminal defense that will carefully protect your rights and freedom. Our award-winning drug crime attorneys understand the unique details of your charges and will carefully examine every detail to craft a successful defense strategy.
If you have been charged with DUI, criminal charges, or are under investigation in Orange County, you will need a smart, aggressive lawyer to fight for the best outcome possible in your case.
Contact the skilled Orange County Criminal Defense Attorneys at Chudnovsky Law to let us vigorously fight to defend you. All cases can potentially be won no matter how they appear at first.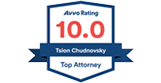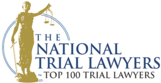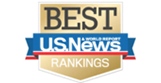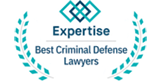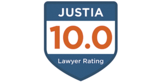 We Fight. We Win.
Our experienced Orange County and Los Angeles criminal defense lawyers have a proven track record of successfully handling thousands of defense cases including virtually every type of DUI drunk driving defense, felony, misdemeanor & federal criminal defense. Our lawyers have had great success in courtrooms and have a strong record of dismissals, acquittals and reductions in charges.
Innovative DUI Defense & Criminal Defense Strategies
The criminal defense lawyers at Chudnovsky Law know how the District Attorney's Office operates and how to work with them. We also know what to look for in police reports when constructing your defense. Our criminal lawyers are skilled at analyzing all the evidence and your case for weaknesses and using them to build a winning defense.
We are ready to start defending you to achieve the best possible outcome to your case.
Table of Contents
Top DUI Defense Lawyers
Using the experience from defending thousands of clients, our skilled attorneys have developed innovative strategies to fight DUI drunk driving charges and win. Your DUI lawyer will carefully review and analyze the police and other evidence and uncover any flaws or errors that will help achieve the best possible outcome to your case.
Our DUI defense lawyers have successfully handled all kinds of DUI charges including:
You Only Have 10 Days After A DUI To Stop Automatic DMV License Suspension
Call 844-325-1444 for a Free case review. The sooner you contact us to begin your defence the better.
Top Criminal Defense Lawyer
When you are charged with a crime you need an attorney who specializes in criminal defence that will carefully protect your rights and freedom. You need the best criminal defence lawyer who understands the unique details of your charges and will carefully examine every detail to craft a successful defence strategy.
Protecting you from convictions and penalties is our top priority
Our criminal defence attorneys know that criminal convictions can have a profound impact on your life. Criminal charges threaten your personal & professional well-being, your parental rights – and put your future at risk.
Our experienced attorneys provides smart, aggressive defense for all manner of criminal charges such as:
Federal offenses
Theft & property crimes
Shoplifting
Misdemeanor Theft
Federal Crimes
Selling/Receiving Stolen Property
Burglaries, Armed Robbery
Credit Card Identity Theft
White collar crimes
Check Forgery & Fraud
Embezzlement
Extortion
Credit Card Fraud
Insurance Fraud
Financial Crime
Identity Theft or Fraud
Tax Fraud, Tax Evasion
Medicare Fraud
Drug crimes
Pot Dispensary Violations
Manufacturing Honey Oil, Hash Oil
Marijuana Offenses
Prescription Drug Charges
Major Felony Drug Trafficking
Drug Sales & Distribution
Drug Manufacturing & Cultivation
Drug Possession
Possession with Intent to Deliver
Juvenile offenses
Elder abuse & neglect
DWI Driving While Intoxicated
Drunk in Public
Drunk driving defense
Driver's License Suspensions & Restorations
Felony Drunk Driving
Child Endangerment
Vehicular Assault & Manslaughter
Sexual crimes
Criminal Sexual Conduct
Internet Sex Crime
Prostitution
Sex Solicitation
Sexual Assault, Statutory Rape
Indecent Exposure, Lewd Conduct
Post-conviction services & relief
Driving License Restoration
Parole & Probation Violations
Expungement
Violent crimes
Weapons Charge
Hit and Run
Arson Charges
Felony Firearm
Gun Law & Charges
Stalking
Aggravated Assault
Assault with Intent to Murder
Homicide
Call 844 325-1444 for a Free Consultation
Get Your Charges Dropped or Reduced and Protect Your Future! If you are looking to hire a criminal defense lawyer, we invite you to call for a free confidential consultation 7 days a week.
Begin your defense as early as possible
If you have just been arrested or someone you know is in custody for a crime, contact us as soon as possible. Even if you are just under investigation, you should start working to defend against prosecutors and police. There is no time to waste.
The most critical window for criminal defense work can be the first few days following an arrest, or even before formal charges are filed. By getting to work immediately, we can often locate favorable defense witnesses & evidence, and get a head start towards defeating the charges. Sometimes it's even possible to stop criminal charges from even being filed by the DA.

"Attorney Nicole Enyart recently handled a complex case for me. She and her office did an excellent job. We were hoping for a plea reduction to dry reckless on a Santa Barbara DUI charge. Ms Enyart got the charges dismissed entirely with no fines. I can highly recommend her and her firm to anyone looking for an excellent criminal defense attorney."
WILLIAM
Serving all Orange County, CA cities including:
Aliso Viejo, Anaheim, Brea, Buena Park, Costa Mesa, Cypress, Dana Point, Fountain Valley, Garden Grove, Huntington Beach, Irvine, La Habra, La Palma, Laguna Beach, Laguna Hills, Laguna Niguel, Laguna Woods, Lake Forest, Los Alamitos, Mission Viejo, Newport Beach, Orange, Placentia, Rancho Santa Margarita, San Clemente, San Juan Capistrano, Santa Ana, Seal Beach, Stanton, Tustin, Villa Park, Westminster and Yorba Linda.
· · ·
Resources:
Last updated 6.27.22
Orange County
NEAR HARBOR JUSTICE CENTER
23 Corporate Plaza Dr,
Suite 150, Newport
Beach, CA 92660
(213) 212-5002
DIRECTIONS
Don't wait for prosecutors to make the 1st move
Call 844-325-1444 for a Free confidential consultation to start your defense! Our lawyers are dedicated to defending your rights, reputation and freedom.
REQUEST FREE CASE REVIEW