Orange County Personal Injury Lawyer
Chudnovsky Law understands that Orange County personal injury accidents can have devastating consequences for you and your family. Powerful insurance companies and corporations are skilled at manipulating the legal system to their benefit. Our Los Angeles and Orange County accident attorneys help balance the scales of justice and provide smart and aggressive legal representation to achieve the best possible outcome for you.
Our skilled Orange County personal injury attorneys and Orange County accident lawyers help you obtain fair compensation and the best medical care for your injuries. We deal with insurance companies while you focus on recovery and getting back to work to support your family. There are no fees unless you collect.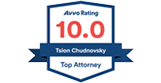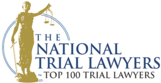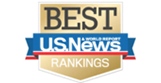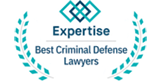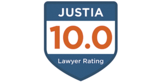 Call 844 325-1444 for a Free Case Review
Evaluate your case as early as possible to preserve evidence and all your rights. Call us at 844 325-1444 for a Free attorney case analysis to find out if you have a claim. YOU PAY NO FEES unless we win your case.
Auto & truck accident attorneys, slip & fall, work injury lawyers
Our experienced attorneys provide smart and aggressive representation for the full range of California personal injury, accidents, slip and fall, elder law abuse and financial fraud cases. Some examples:
Auto & commercial truck accidents
Car accident, motorcycle accident, boat accident
Bicycle and ATV accidents
Driving while intoxicated
Commercial truck accident lawyer
Slip and fall accidents
Workplace accidents
Workplace or unsafe work conditions injuries
Trucking accident
Construction accidents
Delivery truck accidents
Elder law & abuse
Elder abuse, neglect, wrongful death
Inadequate or negligent supervision
Elder financial scam & theft
Nursing home abuse & negligence
California nursing home slip and fall
Personal injury
Assault injuries
Head injury
Brain injury attorney
Dog bites
Environmental or toxic injuries
Defective products
Prescription drug injury
Sex crime or sexual assault attorney
Spinal cord injury, back injury
Financial fraud & embezzlement
Breach of fiduciary duty
Elder financial exploitation
Embezzlement
Financial elder abuse
Financial fraud, tax fraud
Investment fraud
Mortgage fraud
Securities fraud
White collar crimes
Call today for help from our experienced Chudnovsky Law auto accident lawyer, Orange County truck accident attorney, and Los Angeles personal injuries firm. We are ready to help you obtain the best possible outcome for your injury claim.
Sexual Harassment Attorney in Los Angeles & Orange County
Our experienced attorneys provide sound legal advice, personal guidance, and dedicated representation to employees throughout California who feel they have been the victims of sexual harassment in the workplace such as:
Hostile work environment
Sexually explicit emails & photos
Unwanted physical contact
Quid pro quo
Demands for sexual favors
Sexual harassment
Sexual abuse
Sexual innuendo
Sexual intimidation
Sexual joking
Call 844 325-1444 for a Free Case Review
Evaluate your case as early as possible to preserve evidence and all your rights. Call us at 844 325-1444 for a Free attorney case analysis to find out if you have a claim. YOU PAY NO FEES unless we win your case.
The first steps in a personal injury claim
The moments following a personal injury, slip and fall or other accident can be confusing and overwhelming. The most important thing is to look after your health and stay safe in the aftermath. Once that is taken care of, you can begin to think about what happened, who is at fault and evaluate whether you have a personal injury claim.
1) After I have been hurt in an accident, what should I do?
In order to preserve your rights to file a claim for your personal injury, there are several steps you should take:
Collect evidence that shows who caused the accident as well as what damage was caused by the accident. Cell phone videos and photographs are very useful. Take photos from many angles, up close and zoomed away showing the damage details, injuries, stop signs and traffic lights if applicable, and all relevant details. If you can, take photos or videos of any other parties involved in the accident and their identifying information.
Write down exactly what happened with as much detail as you can remember. Include identifying information like names, license plates, descriptions.
Take notes of what others involved in the accident say
Get the contact information of any witnesses who saw the accident and note what they saw
File a police report if appropriate
Tell whoever is responsible that you will file a claim for property damage and personal injuries
2) Get medical help
If you or someone you know has suffered a personal injury, the very first thing you do should after the accident is get medical treatment. Even if your injuries are not obvious, you should see a doctor because many injuries are not immediately apparent. Besides being the best for your health, getting medical attention quickly strengthens your personal injury claim. If you wait days or weeks after the accident to seek medical treatment, it is harder to prove your injuries were the result of the accident.
Certain types of injuries like neck injury or whiplash, soft tissue injury or brain injury symptoms may not appear for weeks after the accident. A competent doctor will be able to perform a thorough exam and properly diagnose your injuries and recommend the proper care and treatment. The doctor may also identify injuries you didn't know will be a problem and what recovery treatment and time frame to expect. Take detailed notes on your injuries and medical treatments, costs and doctor recommendations.
3) Contact a California personal injury attorney
Once you or your loved ones have received the appropriate medical care, you should contact an experienced and knowledgeable Los Angeles personal injury lawyer like Chudnovsky Law. Our knowledgeable Orange County accident attorneys will advise whether you have a valid personal injury claim and guide you as to what steps you should be taking.
Industry research has shown that hiring a qualified personal injury attorney can have a large impact in the amount you can recover. A 1999 study by the Insurance Research Council found that the average person receives a settlement 3.5 times larger with legal assistance than without it. In a California personal injury case, this can make a huge difference in your recovery.
Martindale research found that injury victims that hire a lawyer receive 340% more compensation than those that do not.
Our Orange County injury attorneys will carefully analyze your case for free. We take personal injury cases on a contingency basis, so you never have to pay any fees unless you win.
Tsion Chudnovsky, Personal Injury Attorney Fluent in Spanish, French & Amharic.
Call us Now at 844 325-1444
Call 844 325-1444 for a Free Case Review by our attorneys. You pay no fees unless we win your case!
4) Help your attorney investigate the accident
Our accident attorneys will carefully investigate your accident and develop the elements needed to prove your personal injury was caused by someone's wrongdoing or negligence. Depending on the case specifics, we may bring in investigators, accident reconstruction specialists, medical doctors and any other experts needed to analyze your injuries and the accident. Our Los Angeles injury lawyers then carefully document who was at fault, what happened and what the effect of the injuries will have on you and your loved ones.
5) Ask your lawyer what kind of compensation you should receive
Depending on the type of injury or case, there are many items you may be due damage payments for. Some common damages include:
Medical expenses: Doctor costs, prescriptions, medical equipment, rehabilitation
Travel expenses to see doctors and specialists
Pain and suffering or emotional distress
In home care
Lost wages and benefits
Punitive damages to punish the defendant
Loss of consortium and companionship
What NOT to do after an accident injury
1. Do not admit fault
People are often in shock and feel compelled to apologize for an accident when they are at the accident with the police or talking to the insurance company. For some people, this can be a reflex even when they know it isn't true. Admitting fault can seriously affect your ability to make a claim. Instead of just assuming the blame, work with the police to create an accurate police report with complete details of the accident and photographs. It is better to provide an honest description of what happened and let the police, insurance companies and your Orange County accident attorney determine fault.
2. Do not settle your claim prematurely
Due to the delayed nature of some injuries, it is best to complete your medical treatment for injuries and be fully healed before considering settling. Otherwise you could easily miss some expenses or symptoms and lose your right to fair compensation.
3. Do not sign release forms prematurely
Sometimes insurance companies put release of liability on checks they send out. Signing these forms could release your insurance company from responsibility for any future liability or payments.

"Attorney Nicole Enyart recently handled a complex case for me. She and her office did an excellent job. We were hoping for a plea reduction to dry reckless on a Santa Barbara DUI charge. Ms Enyart got the charges dismissed entirely with no fines. I can highly recommend her and her firm to anyone looking for an excellent criminal defense attorney."
WILLIAM
What is the time limit to file a lawsuit for an injury?
The statute of limitations on personal injury lawsuits varies by state.  In California the statute of limitations against a company or an individual is 2 years per CA Civ. Proc. §335.1. Although, for a variety of reasons, injury cases can become harder to pursue the longer you wait from the injury to make a claim. In general, it is best to proceed diligently with a claim for best results.  Your California accident attorneys can advise you of your rights.  If the statute of limitation expires you may give up the right to ever make a claim for your injuries.
If you are making an injury claim against a government agency, agent or employee, the statute of limitations is typically 30 days to 1 year depending on the entity, state and jurisdiction.
Last updated 2.5.2021
Call us Now at 844 325-1444 for Assistance
Get a Free case analysis and confidential answers from an experienced California accident lawyer to find out if you have a claim. YOU PAY NO FEES unless we win your case
Orange County
NEAR HARBOR JUSTICE CENTER
23 Corporate Plaza
Dr, Suite 150, Newport
Beach, CA 92660
(213) 212-5002