In general, the law punishes a misdemeanor offense with less than one year of incarceration, along with fines and other penalties. A misdemeanor conviction on your record can also subject you to inevitable collateral consequences that affect every facet of your life, including your education and employment.

If you are currently pending a criminal misdemeanor charge in California, hire an experienced legal team to advocate for you at every stage of the proceedings. Reach out to a Orange County misdemeanour lawyer.

The experienced Orange County criminal defense lawyers at Chudnovsky Law have the skills and experience necessary to aggressively defend you against a misdemeanor charge. We can discuss the circumstances of your arrest with you and lay out your legal options in unambiguous and easy-to-understand terms. We can also pursue a favorable trial result in your case or negotiate a fair plea deal with the state prosecutor.

Our legal team has a strong track record of success in trying and litigating criminal misdemeanor cases. Let us help you achieve the best possible result in your case.

Reach out to our criminal defense firm today to discuss how we can help with your misdemeanor charge.
Why Choose Us to Represent You?
We know that when selecting a criminal defense attorney to represent you, there are many options. To achieve the best possible result in your case, you need a legal team on your side who has a strong track record of success and significant experience litigating criminal cases through the California Court System.

The knowledgeable team of Orange County misdemeanor attorneys at Chudnovsky Law have 65-plus years of experience successfully defending individuals in criminal court. Our team consists of award-winning attorneys who are former government prosecutors and top defense lawyers. In addition, we have successfully fought 9,000 criminal cases and jury trials.

When you retain our legal team to represent you in your criminal misdemeanor matter, you can rest assured that your case is in good hands and that we will aggressively fight for and protect your legal rights every step of the way.

Our team also has positive working relationships with criminal court prosecutors and judges, and our reputation precedes us when we walk into a courtroom. Therefore, we can secure a favorable plea deal on your behalf in a misdemeanor case or obtain a favorable trial result for you in court.

The following have recognized or featured our legal team:
NY Daily News
The Washington Post
NBC News

We have also received the following ratings and awards:
When you retain us to handle a misdemeanor charge on your behalf, we will do everything possible to help you secure a favorable result – either in court or through a favorable plea deal with the prosecuting attorney in your case.

Helping You Achieve a Favorable Result in Your Misdemeanor Case
In any criminal case, including one that involves one or more misdemeanor charges, the state prosecutor has the sole legal burden of proof. The accused individual, or the defendant, does not need to prove anything or satisfy any legal burden of proof.
Moreover, the defendant does not need to take the witness stand or testify in their own defense at a criminal proceeding, including a jury trial. The Fifth Amendment protects you against self-incrimination.

In addition, in a misdemeanor case, along with any other criminal case, the state prosecutor has a very high legal burden that they must establish. Specifically, they must successfully prove every element of the underlying charge beyond a reasonable doubt.
If the state prosecutor fails to satisfy just one aspect of the underlying charge, they cannot secure a conviction against you in your criminal case. Therefore, you will not be subject to any penalties by a sentencing judge.

If you are currently pending a criminal misdemeanor charge, our legal team can assist you in one of several ways.
First, we can determine if you can raise one or more legal defenses at your criminal trial. If you can raise a defense in court, we can argue that defense on your behalf and introduce supporting evidence in your case. If the judge or jury accepts the legal defense, then your misdemeanor charge may be subject to a complete dismissal.

Alternatively, we can use our strong working relationships with state prosecutors to help you secure a favorable plea deal in your misdemeanor case. In most plea deal arrangements, the accused individual pleads guilty to a charge in exchange for some concession from the state prosecutor.
For example, the prosecutor might be willing to reduce the charge, or they may offer the accused individual a term of probation. If the accused completes all of the required probationary terms successfully, they will not incur a criminal conviction on their record.

As part of a plea deal, the accused individual will give up certain rights, including their constitutional right to a trial by jury and their right of appeal. When accepting a plea deal, an individual must also state on the record that they are entering into the plea deal freely and voluntarily – and that no one coerced them into making the deal. The criminal court judge may then accept the plea deal.

Our legal team can help you make informed and intelligent decisions throughout your entire criminal case, including deciding whether to take your case to trial or accept a plea deal from the state prosecutor. We can explain the pros and cons of both so that you can make the best decision possible in your case.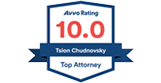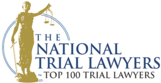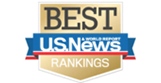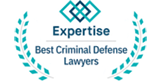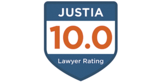 Types of Criminal Misdemeanors in California
Although criminal misdemeanor charges are less-serious than felony charges, a conviction can still subject an accused individual to severe penalties and collateral consequences.
Some of the most common misdemeanors in California include:
Certain drug charge
Simple batter
Reckless driving
Minor (petty) theft charges
Indecent exposure
Drunkenness in public
Prostitution
Indecent exposure
Assault
Driving on a suspended license
Domestic battery
Vandalism
Trespassing
Violating a restraining order

In addition, some criminal offenses in California are wobbler charges. This means that the prosecutor may decide to charge the crime as either a misdemeanor – or a felony – depending upon the circumstances.
Common wobbler offenses in California include:
DUI causing bodily injury
Burglary
Assault with a deadly weapon
Grand theft
Forgery
Sexual battery
Corporal injury to a spouse
Vandalism

In addition, there are certain criminal offenses that the state prosecutor, at their discretion, may charge as a misdemeanor or as an infraction.
Those offenses include:
Speed contest
Driving on a suspended license
Driving without a California license
Disturbing the peace
Criminal trespassing

Potential Penalties for a Misdemeanor Conviction
For a criminal court judge to impose penalties against you for a misdemeanor offense, the state prosecutor will have to establish their burden of proof beyond a reasonable doubt. A sentencing judge will then have the task of imposing various penalties against you, according to state statute.

The penalties that you receive for a misdemeanor conviction will depend upon the offense, the surrounding circumstances, the state statute, and any prior convictions on your record.
Potential penalties for a misdemeanor offense may include:
Monetary fines
Loss of a driver's license for a period of time
Inability to own or carry a firearm
Periods of supervised or unsupervised probation
Restitution to the alleged victim
Jail time

Obviously, the best way to avoid penalties for a misdemeanor offense is to prevent a conviction in the first place. For example, we can convince the district attorney to dismiss your case, or we can obtain an acquittal for you at trial.

Possible Collateral Consequences of a Conviction
In addition to the potential legal penalties you may incur upon conviction for a misdemeanor offense, you may be subject to various collateral consequences that affect every aspect of your life.

First, a misdemeanor conviction may affect your current or future employment. Many companies perform online criminal background checks on potential applicants. If they discover that an applicant has a record of certain convictions, they may deny that person's application.

Similarly, educational institutions, including colleges and universities, may deny an individual's admissions application if a criminal background check reveals they have misdemeanor convictions on their record.
Likewise, an educational institution may terminate a current student's scholarship funds or financial aid if the student incurs a misdemeanor conviction while there.

Finally, individuals who have misdemeanor convictions on their record may have difficulty finding a place to live. This is because landlords frequently perform background checks on prospective tenants, and if they uncover a history of convictions, they may refuse to allow the individual to live in their apartment or condo.

Our legal team can work to help you lessen or eliminate the legal penalties and collateral consequences that you face for a misdemeanor conviction. If you ultimately incur a conviction on your misdemeanor charge, we can represent you at your sentencing hearing and argue for the lightest possible penalties on your behalf.

Common Defenses to a Criminal Misdemeanor Charge
Depending upon the facts and circumstances of your misdemeanor charge, you can assert one or more legal defenses in court. Our legal team can raise the appropriate defense on your behalf at trial and introduce supporting witness testimony or other evidence.

Some of the most common defenses that you can argue in a criminal misdemeanor case include:
Lack of intent – or that you did not have the specific intent required to commit the alleged offense
Fourth Amendment violations, such as where the government violated your right against unreasonable searches and seizures
Fifth Amendment violations, where the government did not protect your right against self-incrimination, such as by asking you questions after you stated your right to the presence of legal counsel
Mistaken identity, where the government arrested the wrong person
Alibi, meaning that you were someplace else at the time the alleged offense occurred
Self-defense, meaning that you used an amount of force proportionate to the amount of force the initial aggressor used against you.

Our legal team can review the facts and circumstances of the incident with you and determine whether you may be eligible to raise one or more of these legal defenses at trial. We tailor each defense strategy based on the specific circumstances of your charges. We complete thorough investigations to gather evidence that challenges the prosecutor's case or otherwise helps obtain a dismissal.

Your misdemeanor defense lawyer will weigh all options with you, including whether to plead guilty or fight your charges at trial. We address all your questions and concerns throughout the case, of which you probably have many. We understand the stress you face and are ready to help you.

Speak With a Skilled Misdemeanor Attorney in Orange County Today
Facing a criminal misdemeanor charge can be a very scary experience. If you are currently pending a misdemeanor charge in the California court system, you should contact the experienced and compassionate criminal defense legal team at Chudnovsky Law right away.
We can immediately investigate your incident circumstances and work to safeguard your legal rights. Our team can also explore your eligibility to argue a defense and determine other potential options for your case.

The sooner you retain experienced legal counsel to help you, the better your chances of a successful result in your criminal case.
At Chudnovsky Law, our team will aggressively represent you and fight for your legal interests every step of the way, helping you attain the best possible result in your criminal case.

For a free case evaluation and legal consultation with an experienced Orange County misdemeanor lawyer, please call us at (949) 750-2500 or contact us online for more information.