Van Nuys Criminal Defense Lawyer
A criminal conviction can change your life. You may lose your right to vote, your job or professional license, and you may have to serve time in jail.
If you are facing a police investigation, DUI, felony or misdemeanor criminal charge, you need a top Van Nuys criminal defense attorney or Van Nuys DUI attorney that is experienced at resolving criminal cases in the Van Nuys courthouse.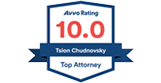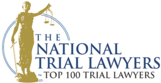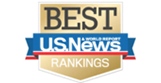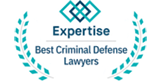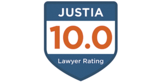 Chudnovsky Law is rated as Top 100 Trial Lawyers by The National Trial Lawyers. Our Van Nuys criminal lawyers handle even the most difficult cases.
Our former prosecutors have successfully handled all serious felony, misdemeanor, DUI, professional license, federal crime, fraud and major drug trafficking charges.
Criminal charges are stressful, but we are here to help in several ways:
Free consultation: Your case needs immediate attention. When you call us, we'll provide you with a 100% confidential, free consultation to learn about your case, and see if we're a good fit for you.
Experience: Our lawyers have handled over 8,000 cases, and we have over 60 years of combined experience. We know Van Nuys Court. When clients come to us for legal help, they know we have the experience to win their case.
Dedicated team: Your case needs time, attention and a team that truly cares about your freedom. Read client reviews and you'll see our Van Nuys criminal attorneys go the extra mile to ensure we build a solid defense on your behalf.
As criminal defense lawyers in both state and Federal courts, we know what is at stake for you. We will fight tenaciously for the most favorable outcome in your case.
Contact us today at (213) 212-5002 for a Free consultation. We offer affordable fees and flexible payment plans.
Van Nuys criminal defense resources
Experienced Van Nuys criminal lawyers
Chudnovsky Law's legal team has over six decades of combined experience navigating clients through the treacherous waters of California's criminal justice system.
Our team has been rated best criminal attorneys in LA and best DUI lawyers:
Tsion Chudnovsky
Recognized authority in both criminal defense and criminal immigration law for non-US citizens. Tsion is fluent in 5 languages including Spanish, French, Italian and Amharic. She has been practicing law for more than 16 years. Read bio →
Suzanne Crouts
A legal authority in criminal defense, DUI and professional license laws. Suzanne has extraordinary experience handling more than 1,500 cases and jury trials.
Suzanne's professional license defense practice represents health care corporations and individual practitioners in front of licensing boards, FBI and DEA investigators, and criminal courts. She has been practicing law for more than 19 years. Read bio →
Kareem Aref
Kareem is a highly experienced Former Prosecutor and nationally recognized criminal defense attorney. Mr Aref has a sterling reputation as a tenacious and skilled criminal and DUI defense attorney that does not give up until he has obtained the best result possible. Read bio →
With unparalleled experience, we have seen countless cases and scenarios. We understand that, even before a single charge is filed, just a criminal allegation or investigation can be devastating to your reputation and career.
Experience you can trust
When you have everything on the line, you can count on us to fight for you. This commitment to results has helped us earn five-star ratings on:
Call (213) 212-5002 today for a free consultation to review your case
Types of criminal and DUI charges
Our Van Nuys criminal defense lawyers handle all criminal justice matters in Los Angeles and Van Nuys Superior Court including Police investigations, arraignment, prosecutor negotiations, permanent and temporary restraining orders, clearing warrants, protective orders, bail hearings, plea deal negotiation, parole violations, appeals, and post-conviction relief expungement of criminal records.
Our Los Angeles felony defense lawyers represent clients for all state and federal matters in Van Nuys, CA and surrounding neighborhoods including Raymer, Valley Glen, Garnsey, Lake Balboa, Van Nuys Airport, Panorama City, North Hills East and North Hills.
Expertise in resolving all misdemeanor and felony charges:
Van Nuys criminal immigration matters
Van Nuys domestic violence
Van Nuys drug crimes
Van Nuys DUI, DUI with injury, felony DUI
Van Nuys federal crimes
Van Nuys grand theft auto
Van Nuys juvenile crimes
Van Nuys lewd conduct
Van Nuys professional license defense
Van Nuys prostitution defense
Van Nuys robbery
Van Nuys sex crimes
Van Nuys theft crimes
Van Nuys violent crimes
In addition to standard misdemeanor and felony criminal defense, our lawyers have specialized capabilities to handle the complex criminal and DUI defense needs of immigrants and licensed professionals.
Van Nuys criminal immigration lawyer
We are qualified to defend noncitizen immigrants facing criminal charges or investigations. Attorney Tsion Chudnovsky is a criminal and immigration lawyer for non-US citizens such as permanent resident green card holders, visa holders (H-1b, L-1, L-2, E-2, …) and DACA residents.
All noncitizens, including international F1 visa students, face serious potential consequences for being arrested or convicted of criminal charges. Many charges are deportable offenses for noncitizens. Simply being arrested and fingerprinted can trigger automatic visa cancellations and wreak havoc in your life.
Ms. Chudnovsky is a nationally recognized criminal immigration attorney that knows how to carefully minimize the immigration consequences of criminal charges.
Professional license criminal defense
Physicians, RN nurses, pharmacy techs, dentists, chiropractors and all healthcare licensees need to be very careful if investigated or charged for any crime. Criminal charges can trigger Department of Consumer Affairs DOI investigations and disciplinary actions such as probation or even outright license revocation.
Attorneys Suzanne Crouts, Robert Weinberg, and Melissa DuChene are pre-eminent criminal defense attorneys and Los Angeles professional license defense lawyers handling all criminal and license defense cases:
Chudnovsky Law handles all professional criminal matters including: medical doctor DUI defense, healthcare billing fraud, nurse DUI defense, medical doctor criminal defense nurse criminal defense, Medical Board of California disciplinary actions, dentist DUI, DEA registrant investigation, nurse drug crimes, dentist criminal defense and sexual misconduct.
Clients include any Van Nuys licensed health care corporations such as senior care, skilled nursing facilities, hospitals and pharmaceutical companies.
Police investigation defense
If you are facing a law enforcement investigation, often it makes sense to hire us to represent you with the goal of getting charges lowered or not even filed. We can handle investigations by any law enforcement agencies including: L.A.P.D., L.A District Attorney's Office, L.A. Sheriff's Department, FBI, DEA, U.S. Attorney's Office and Department of Consumer Affairs DCA license investigators.
The L.A. Police Department reports Van Nuys crimes statistics for aggravated assault, burglary, spousal abuse, homicide, larceny, motor vehicle theft, rape and robbery here.
Recent case results
Our lawyers have represented thousands of clients. Some recent client results:
Felony transportation charges 1kg cocaine, with the client facing 10 years in prison. Our lawyers were able to secure a not guilty verdict at trial.
Felony rape and aggravated assault, with the client facing 20 years in prison. We were able to have the charges lowered to two years with credit for time served.
Felony battery on an officer by an immigrant, with the client facing deportation and 16 months in jail. We were able to have the charges lowered to simple battery with no jail and no deportation.
RELATED: Read more case results
Call (213) 212-5002 for Help Now
Our experienced lawyers know how to protect your record, your family and your future. We handle cases in Van Nuys and all surrounding areas from our Los Angeles office.
Van Nuys arrest process
Following your arrest, you will be taken to the Van Nuys Community Police Station for booking and then held in the temporary custody jail located there.
The key locations you'll want to know if you or a loved one are arrested:
Van Nuys Police Station: The community station, also known as Valley Jail Section, is located at 6240 Sylmar Ave, Los Angeles, CA 91401. For info on inmates in jail custody call (818) 374-9645 for more information 24 hours a day. The jail is a temporary holding facility and will be the location where the individual stays until further information is provided at the person's court arraignment or they are transferred to LA County jail.
LA County Jail: If you're not offered or cannot pay bail, you will be transferred to Los Angeles County Jail. You can locate inmates in Los Angeles County Sheriff's Department custody by using their online inmate search tool.
Court: Bond hearings and arraignment is handled at Van Nuys Courthouse West located at 14400 Erwin Street Mall, Van Nuys, CA, 91401. You can call the courthouse criminal clerk at: (818) 989-6998 for more information
How bail amounts are set
How court penalties are set
Van Nuys Courthouse West
Van Nuys Courthouse West is one of 24 LA County Superior Court criminal court locations. The court is in the Northwest Judicial District of Los Angeles at:
VAN NUYS COURTHOUSE WEST
14400 Erwin Street Mall
Van Nuys, CA 91401
(828) 989-6900
Google Map
Van Nuys Superior Court information
Paid parking is available in the public parking structure at 6170 Sylmar Ave, Van Nuys, CA 91401
Courtrooms: View a list of courtroom locations and contact info.
Judicial Officers: View a list of the Judicial Officers at Van Nuys Courthouse West.
Criminal Clerk's Office located on 2nd floor, (818) 989-6998.
Hours of Operation
7:30 a.m. – 4:30 p.m. Monday through Friday
Matters handled at the Van Nuys Courthouse West include:
Misdemeanors
Felony criminal matters
Charging documents, such as citations and grand jury indictments
Bench warrants, search warrants and all other types of warrants
Van Nuys District Attorney's Office is at 6230 Sylmar Ave, Room 201, Van Nuys, CA 91401. (818) 374-2400
Court process: The court's steps in Van Nuys criminal cases is explained here.

"Attorney Nicole Enyart recently handled a complex case for me. She and her office did an excellent job. We were hoping for a plea reduction to dry reckless on a Santa Barbara DUI charge. Ms Enyart got the charges dismissed entirely with no fines. I can highly recommend her and her firm to anyone looking for an excellent criminal defense attorney."
WILLIAM
How a Van Nuys criminal defense lawyer can help
When the best criminal attorney in Van Nuys is defending you, there are several benefits:
An attorney is trained in local laws, and they'll be able to help negotiate lower penalties, and try to have charges dismissed or lowered on your behalf. You never want to face criminal charges on your own — there's too much at risk.
If you plead guilty, you may be offered a lower sentence or you may be allowing yourself to go to jail or prison for longer than you would with an attorney defending your case. Attorneys help you through plea agreements to ensure the deal you're offered is acceptable.
Bail hearings will dictate whether or not the judge allows you to post bail and how much bail will cost. Our attorneys will negotiate better bail terms for you and will also refer you to a bail bondsman that charges 30% below standard rates.
Courtroom experience is a must for anyone facing serious felonies or misdemeanors. Your attorney will act on your behalf and make all courtroom appearances for you. The attorney will conduct all necessary legal interviews and also monitor the investigation into your crime.
Hiring a private lawyer will ensure that a capable, specialized Los Angeles misdemeanor lawyer will be on your case. The attorney will act as your representative and make sure that any agreement presented to you is in your best interest.
Call (213) 212-5002 for Help Now
Our experienced lawyers know how to protect your record, your family and your future. We handle cases in Van Nuys and all surrounding areas from our Los Angeles office.
Frequently asked questions
Do you work with immigrants facing criminal defense charges?
Yes. Chudnovsky Law is uniquely positioned to provide criminal defense for immigrants. Our firm has attorneys that specialize in both criminal defense and immigration. We understand what it means for an immigrant to face criminal charges.
You're at risk of losing your visa and potentially losing your right to stay in the country. We help immigrants fight legal cases against them, and protect their immigration options.
Have you handled cases similar to mine?
A key factor when choosing an attorney is the cases they've handled. Our firm has handled thousands of criminal cases. Almost all cases are for crimes similar to the ones our clients have faced in the past. If you want to hire an attorney in Van Nuys, make sure that the attorney that handles your case has handled similar cases in the past.
You can read through reviews and testimonials to learn more about the attorney who will be handling your case.
How can I get charges dismissed?
Most cases are resolved via dismissal or negotiating a reduction in charges or penalties. While the number one option is outright dismissal, a well negotiated plea deal can often be in your most favorable outcome.
Some reasons for case dismissal:
Incident was accidental with no criminal intent
Police misconduct or errors
Insufficient evidence
Incident was self defense
District Attorneys have the discretion to dismiss minor dismiss minor charges at their own discretion, and usually must consult management for serious cases. Our lawyers know every way to get your case dropped and argue for the DA to reject the case.
California enacted AB 1076 effective January 1, 2021 that will give automatic criminal record clearance once probation terms have been completed for many types of offenses.
Can an attorney help me with bail?
An attorney can attend your first court appearance and discuss your bail with a judge. The judge will set bail, and your attorney can argue to lower bail if it's too high. Your attorney can also refer you to a bail bondsman. Referrals may come with a lower bond.
Our criminal defense attorney in Los Angeles can refer you for a discounted bail bond with a lower 7% bond fee instead of the 10% standard bail bond fee.
Where do I find information on Van Nuys crime?
The LA Police Department offers detailed mapping of crime locations in Van Nuys on the Crime Mapping and Compstat site. The Van Nuys police precinct reports crime statistics for the city in their monthly crime report.
Los Angeles
AT METROPOLITAN COURT
1933 S Broadway #1100,
Los Angeles,
CA 90007
(213) 212-5002
Disclaimer
This information does not constitute legal advice. No representations are made as to its accuracy and appropriate legal counsel should be consulted before taking any actions.  Contact us to see if Chudnovsky Law is the best criminal defense attorney Van Nuys for you.
We represent clients throughout Los Angeles County and the following Van Nuys zip codes: 92404, 91407, 91408, 91409, 91410, 91401, 91405, 91406, 91411, 91482, 91499, 91470 snd 91496.
·  ·  ·
Written by Tsion Chudnovsky and Suzanne Crouts.