Westminster Criminal Defense Lawyer
A criminal or DUI charge against you or a loved one can have devastating consequences. With 75+ combined years of experience, our criminal lawyers know how to protect you.
Regardless whether you are the target of an investigation or are being charged with a misdemeanor or felony crime, you need a Westminster criminal defense attorney or Westminster DUI lawyer to protect your livelihood, career and future.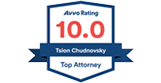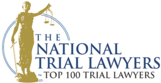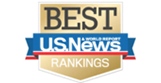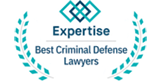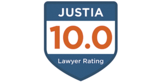 West Justice Center expertise
Our distinguished Westminster lawyers include a former Orange County prosecutor and lawyers that have handled over 8,000 cases and jury trials. We have extensive experience in the Westminster court West Justice Center and all OC courthouses.
We will help to: 
Resolve police investigations to get charges dropped before filed
Argue to lower or remove bail
Work with the DA and judge to achieve a positive outcome
Skillfully fight your case in a court trial, if required
Trusted counsel when you need it most
Read client reviews and you'll see why clients entrust us with defending their lives. We know your case deserves urgency and a strong defense. We will dedicate ourselves to your case, and draw on our vast experience as prosecutors to mount your defense.
Call us at (949) 750-2500 for a Free consultation. We offer affordable fees and flexible payment plans.
Westminster defense resources
Award-winning lawyers fighting for your rights
Attorneys Tsion Chudnovsky, Robert Weinberg, Melissa DuChene, David Stein, Kareem Aref, Suzanne Crouts, and Nicole Enyart have stellar reputations as respected, compassionate criminal defense attorneys, skillfully guiding clients through some of life's most treacherous situations and delivering excellent case results.
They have been named Top 100 Trial Lawyers by The National Trial Lawyers and are nationally recognized legal authorities featured in news media including CBS News, NBC News, The Orange County Register and The Washington Post.
Tsion Chudnovsky
Tsion is an accomplished criminal defense attorney with over 20 years experience practicing law. Tsion defends clients in all phases of criminal matters from initial law enforcement investigations through trials.
Tsion is a nationally recognized authority in criminal defense of non-US citizens and minimizing the immigration consequences of DUI and criminal charges. Navigating the complex intersection of criminal and immigration law is one of the most complex areas of US law.
Tsion speaks Spanish, French, Italian and Amharic fluently.
Robert K. Weinberg
Robert is an experienced criminal defense and professional license defense attorney. In his 30+ years practicing criminal defense law, Robert has successfully handled over 5,000 criminal cases and jury trials.
During his years working as an Orange County prosecutor, Robert prosecuted 1000's of criminal and DUI cases. He draws on his first-hand perspective of how District Attorneys investigate and build their cases to mount a strong defense and obtain favorable outcomes.
Robert speaks Spanish, Hebrew, Italian and Portuguese fluently.
5-Star ratings ★★★★★
Chudnovsky Law attorneys are committed to helping you achieve the best outcome for your case. Our experienced, tenacious lawyers work hard to achieve your goals.
Favorable results have earned us a Best criminal defense lawyers in Orange County rating by Expertise and top drink driving lawyer Westminster awards:
Criminal defense and DUI cases we handle
Our Westminster criminal lawyers are skilled at resolving all types of criminal matters, DUI, investigations, warrants and expungements:
Assault
DMV admin per se hearing for DUI
Drug possession
Elder abuse and neglect
Burglary, robbery
Battery
Criminal immigration matters
Domestic Violence
DUI (1st DUI, multiple DUI, DUI accident)
Felony DUI with injury
Grand theft
Hit and run
Homicide
Fraud
Identity theft
Corporal injury to spouse
Domestic battery
Criminal threats
Money laundering
Prostitution defense
Sex crimes
Shoplifting and petty theft
Vehicular manslaughter
Violent crimes
Our Orange County felony defense attorney also handles law enforcement investigations and pre-filing defense with the goal of preventing the filing of criminal charges or getting charges reduced before they are filed.
We handle cases throughout Orange County and all of Westminster, CA including Little Saigon, Midway City and surrounding areas.
Westminster criminal and immigration lawyer
The immigration consequences for criminal charges can be devastating for immigrants that have not become U.S. citizens. Noncitizens can be deported for crimes and simply being arrested and fingerprinted can trigger automatic visa revocation for many.
If you are a foreign national, DACA recipient, international F1 student, visa holder or even green card permanent resident arrested or charged with any crime, you need a lawyer expert in both criminal and immigration laws. Your future may be at risk.
Attorney Tsion Chudnovsky is a nationally recognized criminal defense attorney and criminal immigration lawyer expert at defending noncitizens and working to minimize the immigration consequences of state or federal crime charges.
Call (949) 750-2500 for a Free consultation to start your defense.
Call (949) 750-2500 for Help Now
Our experienced attorneys know how to protect your record, your family and your future. We handle cases in Westminster and throughout Orange County from our Newport Beach office.
Professional license criminal defense
Professional licensees invest years in education, residencies, certifications and hard work to earn a license to practice. Unfortunately, one mistake can put that all at risk.
Criminal charges and even allegations can trigger board license investigations and disciplinary actions that can result in loss of your license or crippling restrictions. This is why nursing, medical doctor, dental and chiropractic license holders need to hire an expert professional license defense attorney to protect their license and career.
Our attorneys Robert Weinberg, Melissa DuChene, and Suzanne Crouts are preeminent California professional license defense lawyers and criminal defense attorneys. They handle state and federal criminal defense and licensing board investigation defense for all licensees including:
Chudnovsky Law has extensive experience handling all types of professional license criminal defense matters including: Westminster nurse DUI defense, Department of Consumer Affairs Division of Investigation investigations, medical doctor DUI defense, nurse criminal defense, DEA drug registrant investigations, dentist DUI defense, medical doctor criminal defense, insurance billing fraud, chiropractor license defense, Medical Board of California disciplinary actions and nursing practice act violations.
Call (949) 750-2500 for a consultation to discuss your case.
Understanding Westminster criminal process
If you are charged with a crime in Westminster, you will go through several processes that can be very stressful. Our drink drive lawyers in Westminster will help guide and protect your rights at every stage:
1) Jail
After your arrest, you will usually be taken to Westminster Police Jail at 8200 Westminster Boulevard, Westminster, CA, 92683. Call (714) 548-3212 for information about the jail or an inmate. This police jail is used to temporarily hold inmates before being released or transferred to an Orange County Jail.
You can search for inmates held in Orange County jail custody by using the Orange County Sheriff's Department online inmate search.
You may be released if the prosecutor doesn't file charges, or you post bail. Otherwise, you will remain in jail until law enforcement transports you to court for the arraignment. Prosecutors usually have 48 hours to file charges.
Bail for Westminster inmates are set by judges based on the OC bail schedule.
2) Arraignment
The Westminster courthouse is the West Justice Center at 8141 13th Street, Westminster, CA 92683. Call 657-622-5900 for general info.
Westminster criminal cases are prosecuted by the Orange County District Attorney Westminster Office.
At your first Westminster court appearance, the judge will inform you of your charges, your constitutional rights, and your right to a public defender. During this time, you will enter your plea: not guilty, guilty, or no contest.
3) After arraignment
The steps taken after arraignment vary depending on whether the charge is a misdemeanor or felony.
Regardless of the crime, defendants can change their plea, pretrial motions can be filed, and both sides may negotiate a plea bargain. During this stage, the prosecution and defense will also exchange information, known as "discovery."
4) Trial
If the District Attorney will not agree to drop the charges and both sides cannot agree on a plea bargain or any other resolution, the case will go to trial.
Defendants have the right to decide whether to have a jury trial (the jury decides whether they are guilty or not guilty), or a court trial (the judge decides whether they are guilty or not guilty).
Being arrested and charged with a crime can leave you feeling lost, helpless and alone. Our attorneys provide a helping hand and expert guidance while building an aggressive defense for your case.
About West Justice Center
West Justice Center is one of eight Orange County Superior Court locations. Westminster court has 16 courtrooms and an average of over 2,400 visitors per day at:
WEST JUSTICE CENTER
8141 13th Street
Westminster, CA 92683
(657) 622-8459 (criminal operations)
Google Map
Courtrooms: You can find your courtroom on this Westminster court floorplan.
Cities: The court serves the cities of Costa Mesa, Cypress, Fountain Valley, Garden Grove, Huntington Beach, Los Alamitos, Seal Beach, Stanton and Westminster.
Matters handled by criminal operations:
Misdemeanor and felony criminal matters.
Charging documents consisting of citations, complaints, informations and grand jury indictments.
All types of warrants: Search warrants, bench warrants, fugitive warrants, Governor's warrants and probable cause arrest warrants.
Understanding misdemeanors and felonies
Crimes in California are charged either as a misdemeanor or felony.
Misdemeanor: Crimes that are less serious than a felony. Misdemeanors have a maximum sentence of no more than one year in Orange County jail.
Felony: The most serious crime classification. Felonies have a maximum sentence of more than one year in jail or prison. Some felonies are punishable by life in prison or even a death penalty. Fines can be as high as $10,000 (or even higher in select cases).
Some crimes are classified as "wobbler" offenses where judges are authorized by statute to charge them as either a misdemeanor or felony. A wobbler offense initially charged as a felony can also be downgraded to a misdemeanor during plea negotiations or sentencing.
If you're facing charges for a wobbler offense, you need a strong and experienced Orange County misdemeanor attorney on your side to argue why the charges should be a misdemeanor.

"Attorney Nicole Enyart recently handled a complex case for me. She and her office did an excellent job. We were hoping for a plea reduction to dry reckless on a Santa Barbara DUI charge. Ms Enyart got the charges dismissed entirely with no fines. I can highly recommend her and her firm to anyone looking for an excellent criminal defense attorney."
WILLIAM
Call (949) 750-2500 for Help Now
Our experienced attorneys know how to protect your record, your family and your future. We handle cases in Westminster and throughout Orange County from our Newport Beach office.
Frequently asked questions
What is the arraignment?
The arraignment is the defendant's first court appearance. During this appearance, the judge will explain:
The charges
The defendant's constitutional rights, and
The defendant's right to a public defender
The defendant then enters a plea and decisions regarding bail or release will be made.
How can lawyers beat criminal charges?
A case can be dismissed by a court or a prosecutor. This is the best outcome for any criminal case. One of the first things our attorneys will do is determine whether there are any grounds for dismissal before a plea bargain or trial.
Some grounds for dismissal can include:
Illegal stop, search or seizure
No probable cause for arrest
Lack of evidence the defendant committed the crime
Loss of a key witness needed to prove the defendant committed the crime
Although it's uncommon, some cases are dismissed during the appeals phase – after the defendant has gone to trial and lost.
Can my conviction be expunged from my record?
Possibly. In California, some convictions can be "expunged" or hidden from your criminal record. Typically, eligible crimes are misdemeanors or wobbler offenses that were charged as felonies, but could have been misdemeanors.
Felonies are not usually eligible for expungement, but the rules can be complicated. Our attorneys can help you through the expungement process if your charges are eligible.
Orange County
NEAR HARBOR JUSTICE CENTER
23 Corporate Plaza Dr, Suite 150, Newport Beach, CA 92660
(213) 212-5002
Disclaimer
This information does not constitute legal advice. No representations are made as to its accuracy and appropriate legal counsel should be consulted before taking any actions. Contact us to see if Chudnovsky Law is the best Westminster criminal defense attorney for you.
We represent clients throughout Orange County and the following Westminster, CA zip codes: 92655, 92683, 92684, 92685 and 92844.
·  ·  ·
Written by Tsion Chudnovsky and David Stein