Acheter une consultation d'immigration
Chudnovsky Law peut efficacement consulter et représenter des clients de l'immigration situés partout aux États-Unis ou à l'étranger pour des questions d'immigration américaine.
Les consultations sont disponibles par téléphone, par Skype ou en personne. Tsion Chudnovsky parle couramment le français, l'anglais, l'espagnol et l'amharique.
Une consultation d'immigration de 30 minutes avec Tsion Chudnovsky coûte 150 $
Si vous choisissez de faire appel à notre cabinet d'avocats pour l'affaire traitée dans les 30 jours, les frais de consultation seront déduits des frais pour votre cas.
Lisez à propos de Maître Tsion Chudnovsky
RESSOURCES (en anglais):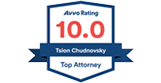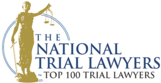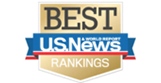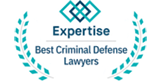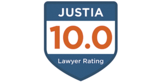 Pour acheter votre consultation, cliquez sur "Submit Info and Check Out" ci-dessous.
Après avoir complété le formulaire et vérifié, nous vous contacterons pour vous confirmer l'heure de la consultation qui vous convient.
FAQ
Quelles informations dois-je avoir pour la consultation?
Pour tirer le meilleur parti de votre consultation:
Ayez tous vos documents pertinents avec vous et soyez prêt à répondre aux questions à leur sujet. Selon votre statut d'immigration et vos objectifs, cela peut inclure votre passeport, vos visas, le formulaire I-94 ou I-20 et / ou une copie de votre casier judiciaire (le cas échéant). En fonction de votre demande de consultation, nous pouvons demander des documents spécifiques avant la consultation.
Notez les questions auxquelles vous souhaitez obtenir une réponse et fournissez-les à l'avance si vous le pouvez. Vous pouvez soit soumettre votre formulaire lors de l'achat de la consultation, soit envoyer un courrier électronique à contact@toplawyer.wpengine.com en indiquant votre nom dans le courrier électronique.
Pourquoi y a-t-il des frais pour une consultation d'immigration?
Le temps passé à consulter un avocat spécialisé en droit de l'immigration peut être l'une des conversations les plus importantes de votre vie. Au cours de la consultation, vous avez la possibilité d'évaluer votre avocat et d'obtenir les informations clés nécessaires pour prendre des décisions de vie coûteuses et importantes.
Vous devez prendre ces décisions en vous basant sur des conseils expérimentés et une compréhension précise des lois. Facturer des frais minimes nous permet de concentrer notre attention et d'investir du temps à explorer les facteurs pouvant être importants pour vous aider à atteindre vos objectifs en matière d'immigration.
Même si vous pensez avoir une question simple, c'est rarement le cas. L'immigration est l'un des domaines les plus complexes et techniques du droit américain, avec des règles et des subtilités en constante évolution qui nécessitent une interprétation et une analyse habiles de nombreux facteurs. Ce qui peut sembler être une simple question en noir et blanc apparaît rarement dans l'immigration, en particulier sous le gouvernement actuel.
Call 844 325-1444 for a Free Consultation
Get Your Charges Dropped or Reduced and Protect Your Future! If you are looking to hire a criminal defense lawyer, we invite you to call for a free confidential consultation 7 days a week.
LOS ANGELES
à la cour Métropolitaine
1933 South Broadway #1100
Los Angeles, CA 90007
(213) 212-5002
SANTA MONICA
Par le quai Santa Monica
1541 Ocean Ave, Suite 200
Santa Monica, CA 90401
(424) 340-7220

"Attorney Nicole Enyart recently handled a complex case for me. She and her office did an excellent job. We were hoping for a plea reduction to dry reckless on a Santa Barbara DUI charge. Ms Enyart got the charges dismissed entirely with no fines. I can highly recommend her and her firm to anyone looking for an excellent criminal defense attorney."
WILLIAM