Glendale Criminal Defense & DUI Lawyer
If you are dealing with a law enforcement investigation, DUI or criminal charge, you need an expert Glendale criminal defense lawyer or Glendale DUI lawyer to defend you. The criminal justice system is dangerous and a mistake can have life-long consequences.
Former Prosecutors now defending you
There is no substitute for courtroom experience, relationships and negotiation skills when you are facing a misdemeanor or felony criminal charge. Chudnovsky Law lawyers are:
Experienced handling over 8,000 cases and trials
Former prosecutors known and respected by courts and DAs
Skilled in handling both state and Federal crime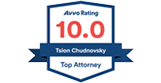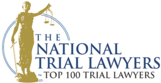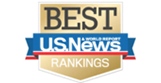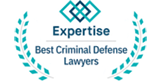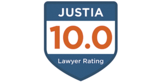 We handle even the toughest cases
When losing is not an option, you can count on our team's 60+ years of experience to secure the best outcome possible for you – even in the toughest cases such as:
Our Glendale criminal lawyers are nationally recognized authorities in criminal defense, DUI and the intersection between criminal, licensing and immigration laws.
If you're under criminal investigation, our attorneys can intervene and work to convince the DA or investigators to drop or reduce charges before they are filed.
Call us today at (844) 325-1444 to schedule a FREE consultation with one of our criminal lawyers in Glendale, CA. We offer affordable fees and flexible payment plans.
Glendale criminal defense resources
Chudnovsky Law is recognized as a Top 100 Trial Lawyer by National Trial Lawyers, rated 10.0 Superb by Avvo and rated best criminal defense lawyers in LA by Expertise.com.
Our awards, reputation and excellent case results speak for themselves. With over seven decades of experience, our team is qualified to handle any criminal defense, DUI or criminal immigration case, no matter how challenging:
5-Star ratings ★★★★★
A focus on delivering results and client service has earned us 5-star ratings on:
Read client reviews to hear the experience of how we've helped defend other clients like you resolve criminal charges or investigations.
Criminal and DUI cases we handle in Glendale, CA
Our Los Angeles felony defense attorney handles cases throughout Glendale, CA including in: Glendale courthouse, Citrus Grove, Mariposa, City Center, Grandview, Crescenta Heights, Verdugo Viejo, Pacific Edison and Vineyard. We provide defense for any Glendale criminal charge.
Expertise in handling all felony and misdemeanor criminal charges:
Aggravated assault
DMV admin per se DUI hearings
Domestic violence
Drug crimes
DUI, DUI drugs
DUI with injury, felony DUI
Elder abuse and neglect
Federal criminal defense
Immigrant criminal defense
Juvenile offenses
Post-conviction services
Professional license defense
Prostitution defense
Sex crimes
Theft crimes
Vehicular manslaughter
Violent crimes
White collar crime
Pre-arrest investigation defense
If you are dealing with a law enforcement investigation, but have not been arrested or charged yet, there are steps you can take to protect yourself. Clients often hire us to interface with law enforcement investigators or the prosecutor's office with the goal of getting charges rejected or reduced before filed.
As former prosecutors, we know what DAs and law enforcement need to hear to drop charges. We handle investigations by all law enforcement agencies, including:
Glendale Police Department
Los Angeles Police Department
Federal DEA, FBI investigations
U.S. Attorney's Office, Department of Justice federal investigations
Department of Consumer Affairs
Los Angeles Sheriff's Department
Glendale criminal immigration lawyer
The intersection of state criminal laws and federal immigration laws is one of the most complex areas of U.S. law. All noncitizens can face serious immigration consequences or even deportation for criminal charges, including:
Permanent resident green card holders
Visa holders, such as H-1b, L-1, L-2, E-2 visas
DACA or undocumented immigrants
This is why it is important for noncitizen immigrants facing criminal charges or investigations to hire a lawyer who is an expert in criminal and immigration law.
Attorney Tsion Chudnovsky is a pre-eminent Glendale criminal immigration attorney skilled at defending noncitizens and working to minimize the immigration consequences of criminal charges and arrests.
Glendale professional license criminal defense
Professional license holders such as medical doctors, surgeons, pharmacists, RN nurses and dentists face serious professional risks when faced with criminal charges or other misconduct allegations.
Criminal acts can trigger license investigation, suspension or revocation and the loss of your ability to practice. The Medical Board of California and all professional licensing boards are required to take all criminal charges seriously.
Attorneys Robert K. Weinberg, Suzanne Crouts, and Melissa DuChene are experienced criminal defense attorneys and Los Angeles professional license defense lawyers. Our team defends all healthcare licensees in state and federal courts, administrative license hearings and investigations, including:
We represent Glendale individuals and healthcare corporations, such as: skilled nursing facilities, pharmacies, clinics, pharmaceutical companies, licensed training facilities, senior care facilities and hospitals.
Chudnovsky Law handles all types of professional license criminal defense matters including: Glendale nurse DUI defense, medical license DUI, FBI or DEA registrant investigation, insurance billing fraud, DCA Division of Investigation investigations, nurse criminal defense, Medicare / Medi-Cal billing fraud, nurse drug charges, and doctor criminal defense.
Call 844 325-1444 for a Free Consultation
Get Your Charges Dropped or Reduced and Protect Your Future! If you are looking to hire a criminal defense lawyer, we invite you to call for a free confidential consultation 7 days a week.
How Glendale's criminal court process works
California courts outline the court process for anyone arrested and pending charges to view. The court process is the same for criminal and immigration law, and it's the same for a deportable crime defense or violent crime.
The process includes:
Charges. A prosecutor will look at the evidence provided by the police and determine whether or not to file charges against you.
Court appearance. You have a right to a speedy trial, and the prosecutor will have to file charges within 48 hours (in most cases) when the defendant is still in jail. You will learn your rights and be informed of the charges against you.
Bail. You may be released on bail, on your own recognizance or be held in jail. Our lawyers can help walk you through the first court appearance and negotiate bail for you.
Preliminary hearing. A judge will hear the evidence against you and determine whether or not to indict you or release you from jail.
Arraignment.  For most misdemeanor cases, we can handle all court appearances on your behalf. For felony charges and domestic violence cases, defendants are required to appear in court for arraignment. The arraignment will include your plea.  
A trial may or may not be necessary – usually it is in your best interest to resolve your case without going to trial. But if the DA is being unreasonable, a trial may be necessary to achieve the best outcome.
California enacted criminal law reforms in 2021 that create an automatic system to erase criminal records after certain conditions are met.
Our experienced lawyer will be there with you every step of the way handling the negotiations, court appearances and advising you how to achieve your objectives.
How Glendale's arrest process works
We assist clients with bail and release from jail custody and handle negotiating with the Los Angeles District Attorney's office at Glendale court to resolve police investigations, warrants, restraining orders, probation violations and criminal charges.
Jail: Once arrested in Glendale, you'll be booked at Glendale City Jail at 131 North Isabel St, Glendale CA 91206. The 32,000 square foot jail was built in 2005 and is the third busiest jail in LA county with around 500 to 700 persons booked per month.
Glendale courthouse: Criminal cases are heard at the Glendale Courthouse at 600 East Broadway, Glendale, CA 91206. Call (818) 265-6400 for information.
Pay to Stay: Glendale City Jail offers a "Pay to Stay weekender program." Qualified inmates willing to pay $90/day in advance can apply to serve their sentence at Glendale City Jail instead of an LA County Jail.
Pay-to-stay program participants sleep in separate quarters than other inmates. They can access showers, day room areas and inmate phones. Genders are housed separately and may be required to work in jail laundry or janitorial services.
⤓ Download Pay to Stay Weekender Program Application
How to find inmates in Glendale
You can search for inmates in Los Angeles County Sheriff's Department custody using the online inmate search. If held in Glendale City Jail, call (818) 548-3124.
How bail amounts are set
How court penalties are set
Penalties are set at the judge's discretion within parameters defined in California Penal Codes and the Judicial Council Uniform Penalty Schedules.
Glendale crime
The Glendale Police Department reports Glendale crime and arrest statistics, booking logs and neighborhood watch crime prevention information here.

"Attorney Nicole Enyart recently handled a complex case for me. She and her office did an excellent job. We were hoping for a plea reduction to dry reckless on a Santa Barbara DUI charge. Ms Enyart got the charges dismissed entirely with no fines. I can highly recommend her and her firm to anyone looking for an excellent criminal defense attorney."
WILLIAM
Misdemeanor and felony conviction penalties
The penalties you're facing depend on which felony or misdemeanor crime you're charged with and what we can negotiate. Your Los Angeles misdemeanor lawyer will mount a vigorous defense on your behalf to get the charges dismissed or lower the penalties, but repercussions can be severe. Felony offenses and repeat offenders have more severe penalties, which one of our criminal lawyers in Glendale will explain.
For visa holders and other non-US citizens, we will work to minimize immigration consequences of criminal arrests and convictions. Non-US citizens can face deportation due to criminal conviction.
Consequences for criminal convictions can include:
Jail or prison time – Misdemeanors often involve doing time in jail. Felony convictions can involve longer state prison sentences.
Loss of work – You may lose your job if you're a government employee, and you may lose your job if you can no longer fulfill your duties. For example, a medical doctor who is facing drug charges may lose their license to practice.
Future employment – You may lose your current form of employment, but you may also fail background checks in the future and have a much harder time being hired. 1-in-3 adults have a criminal record that can make it difficult or, in some cases, impossible to find work in many professions.
Family – A penalty that cannot be overlooked is how the criminal charges will impact your family. You or your loved one may lose their livelihood, be subject to restraining orders, probation and other consequences that can affect your family.
If you have an occupational license, you may have your license revoked, wreaking havoc with your career. Our professional license defense attorney defends medical doctors, nurses, dentists, chiropractors and other licensed professionals when facing criminal charges or alleged misconduct.
Criminal charges are serious. While jail or prison time and fines are a main concern initially, the collateral consequences can be life-long.
Get help today with your Glendale criminal defense
Don't take on a criminal case alone. Our criminal lawyers have experience navigating local courts, have won thousands of cases and will work on helping you win your case.
Contact us today for a free consultation and to discuss the details of your case.
Call 844 325-1444 for Help Now
Our experienced attorneys know how to protect your record, your family and your future. We handle cases in Glendale and surrounding areas from our Los Angeles office.
Frequently asked questions
How do you defend against criminal charges?
Criminal charges have many possible defenses, and the Glendale criminal defense lawyer or Glendale DUI attorney working on your case will choose the right defense for your specific case and facts. A few of the most common defenses are:
Alibis
Inability to prove that a person did it beyond a reasonable doubt
Self-defense
Lack of probable cause for DUI stop
Inadmissible BAC level blood alcohol test
Insanity
Entrapment
Mistaken identity
Unlawful searches
You can read about many of the most successful criminal defenses we use here.
Can I just use a public defender for my case?
Yes, and while public defenders are often great lawyers, they're also very limited on resources. When clients ask us why public defenders shouldn't be used in a criminal case, one answer we always give is: time.
Public defenders are not able to spend the resources and time on a case like we're able to provide. When your life depends on the outcome, you need every edge you can get.
Can you help with posting bail in Glendale?
Yes. Our Los Angeles criminal lawyer has bail bond resources that can save clients up to 30% off standard bail bond rates. We can also work to help you get out of jail without having to pay bail. The avenue we take will depend on details of the charges you're facing.
Can I be deported if I'm convicted and not a U.S. citizen?
The risk of deportation will depend upon the crime. If you're convicted of an aggravated felony, for example, that can trigger deportation proceedings for many visa holders.
A few examples of deportable offenses are: domestic violence, immigration fraud or crimes involving controlled substances. If you are a non-US citizen it is critical to consult a lawyer skilled in both criminal and immigration law.
Los Angeles
AT METROPOLITAN COURT
1933 S Broadway
#1100, Los Angeles,
CA 90007
(213) 212-5002
Disclaimer
This information does not constitute legal advice. No representations are made as to it's accuracy and appropriate legal counsel should be consulted before taking any actions. Contact us to see if Chudnovsky Law is the best Glendale criminal defense lawyer or best DUI lawyer Glendale for you.
We represent clients throughout Los Angeles County and the following Glendale, CA zip codes: 91020, 91046, 91201, 91202, 91203, 91204, 91205, 91206, 91207, 91208, 91209, 91210, 91214, 91221, 91222, 91224, 91225, 91226, 91393 and 91501.
·  ·  ·
Written by Tsion Chudnovsky and Nicole Enyart