Pasadena Criminal Defense Lawyer
If you're facing a police investigation, DUI, misdemeanor or felony criminal charge, your Pasadena criminal defense attorney or Pasadena DUI lawyer can make the difference between walking free or going to jail. Your attorney's experience and reputation in the Pasadena courthouse is critical to your future.
At Chudnovsky Law, our compassionate, award-winning lawyers have decades of experience skillfully navigating clients through the criminal justice mine field.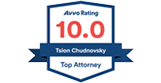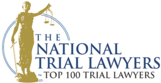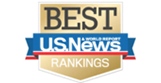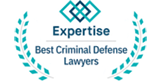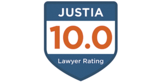 Discreet, strategic attorneys
Our approach is to provide a vigorous defense using proven defense strategies, law enforcement relationships and courtroom skill to achieve the best outcome.
Chudnovsky Law lawyers are:
If your world has been turned upside down by any DUI, felony or misdemeanor criminal charge or allegation, rely on our expert lawyer to guide you through the storm.
Free consultation to review your case
Our Pasadena criminal defense lawyer offers a free, no-obligation consultation to explain the charges you're facing, who we are and how we can help.
Call us today at (213) 212-5002 to start your defense. We offer affordable fees and flexible payment plans.
Pasadena criminal defense resources
Top-rated Pasadena criminal attorneys
As criminal attorneys in both Federal and LA Superior Courts, we understand what is at stake for you. We know criminal allegations and investigations can devastate your reputation and career, even before a single charge is filed.
Our Pasadena criminal defense lawyers have over seventy years of experience providing expert advice and a vigorous defense for clients caught up in the criminal system:
Experience you can trust
Clients and professional colleagues alike have rated us amongst the best criminal lawyers in southern California:
You can count on our team's knowledge and decades of experience when your freedom, career and future are at stake.
Call (213) 212-5002 for a Free Consultation to review your case and how we can help.
Our criminal defense attorney Pasadena handles all types of criminal matters in Pasadena Superior Court including serious felonies, misdemeanors, bond hearings, law enforcement investigations, warrants, restraining orders and probation violations. We have a proven track record in Pasadena court and all LA Superior Courts for criminal matters and handling DMV admin per se hearings for DUI charges.
Skilled at resolving all felony and misdemeanor criminal charges:
Pasadena domestic violence
Pasadena drug crimes
Pasadena DUI, DUI with injury, felony DUI
Pasadena elder abuse
Pasadena federal crime defense
Pasadena juvenile crimes
Pasadena sex offenses
Pasadena theft and property crimes
Pasadena violent crimes
Pasadena criminal immigration
Pasadena white collar crimes
Pasadena medical license and nursing license defense
Our Los Angeles felony defense attorney handles cases throughout Pasadena, CA and surrounding areas including: Normandie Heights, San Marino, Madison Heights, Old Pasadena, South Pasadena, Bungalow Heaven, Playhouse District, Muir Heights, Wilmington and South Arroyo.
Pre-filing investigation defense
Clients often hire us for pre-filing representation during law enforcement investigations with the goal of preventing or lowering charges before they are filed.
We have experience with all law enforcement agencies, including:
Pasadena police department
Los Angeles police and Sheriff's departments
Federal FBI and DEA investigations
Department of Justice, U.S. Attorney's Office federal investigations
Department of Consumer Affairs license investigations
The Pasadena Police Department reports city arrest statistics for Pasadena assault, domestic violence, burglary, homicide, rape, robbery and theft crimes here.
Call (213) 212-5002 for Help Now
Our experienced lawyers know how to protect your record, your family and your future. We handle cases in Pasadena, South Pasadena and surrounding areas from our Los Angeles office.
Professional license criminal defense
Licensed professionals such as medical doctors, nurses, pharmacists, dentists and chiropractors must be very careful when investigated or charged with a criminal act.
Criminal charges or misconduct allegations can trigger DCA Division of Investigation investigations and board actions that risk your license. Professional licensees need a criminal defense lawyer that is also an expert in California and Federal licensing law.
Robert K. Weinberg, Melissa DuChene, and Suzanne Crouts are highly experienced Pasadena criminal defense lawyers and Los Angeles professional license defense attorneys skilled at handling both criminal defense and license investigations for all health care licensees:
Chudnovsky Law defends clients for every type of professional license criminal matter. Some examples include: Pasadena nurse DUI defense, RN nurse criminal defense, medical license criminal defense, DEA registrant license defense, medical doctor DUI, nursing drug crime, dental license dentist DUI, Medical Board of California investigation, federal crime, doctor criminal defense, sexual misconduct and billing insurance fraud.
Call (213) 212-5002 for a consultation to review your case.
Pasadena criminal immigration lawyer
Noncitizen immigrants facing criminal investigations or charges risk their immigration status and ability to stay in the United States. There are a long list of deportable crimes and simply being fingerprinted during an arrest will flag your record in the FBI database.
Tsion Chudnovsky is a nationally recognized Los Angeles criminal immigration attorney that represents all noncitizens charged with a crime. Tsion is both a criminal defense attorney and immigration lawyer skilled in defending:
It is critical that noncitizens hire a defense attorney that is an expert in both criminal defense and immigration law in order to minimize the immigration consequences of the criminal matter. The intersection of criminal and immigration law is one of the most complex areas of U.S. law.
Call (213) 212-5002 to speak with Tsion Chudnovsky and get help now.
Pasadena arrest process
We help clients with bail bonds and release from jail custody and handle negotiating with prosecutors at the LA District Attorney's office in Pasadena or Pasadena City Attorney office to resolve bench warrants, investigations, probation issues, restraining orders and criminal charges.
How to find Pasadena inmates
Pasadena bail amount
How court penalties are set
What happens after arrest?
After arrest, you might stay in Pasadena for up to three days until you:
Post bail,
Are transported to court for your arraignment, or
Judge orders transfer to an LA County jail, or
Are released on your own recognizance.
Fee Paying Inmate Worker Program
The Pasadena Police Department offers a Fee Paying Inmate Worker Program for those sentenced to serve time in jail. The program offers an alternative to serving contiguous time in LA County jail.
The main benefit is allowing working inmates to serve their time on weekends and/or weekday evenings in order to keep working in their job.
The pay to stay program does require the inmate to perform basic chores as part of their agreement to remain in the program. If you do not perform these basic chores, you will be removed from the program.

"Attorney Nicole Enyart recently handled a complex case for me. She and her office did an excellent job. We were hoping for a plea reduction to dry reckless on a Santa Barbara DUI charge. Ms Enyart got the charges dismissed entirely with no fines. I can highly recommend her and her firm to anyone looking for an excellent criminal defense attorney."
WILLIAM
READ ALL REVIEWS
Pasadena's criminal court process
When you enter the criminal court system:
Criminal charges originate from a police report or investigation given to the filing prosecutor who determines if there is probable cause to file criminal charges.
Court arraignment. The District Attorney will usually have to file charges within 48 hours if the defendant is still in jail. At your arraignment you will learn what you're being charged with, your legal rights and enter your plea of not guilty, guilty or no contest. For most misdemeanor offenses, our Los Angeles misdemeanor attorney can appear in your place at arraignment.
Bail or O.R. release. You may be released on bail, on your own recognizance or be held in jail until your case is resolved.
After arraignment the prosecution and defense lawyers exchange discovery information, file pre-trial motions and negotiate how to resolve the case without going to trial.
Trial, where your innocence or guilt is decided by a judge or jury. Those accused of crimes are presumed innocent unless proven guilty beyond a reasonable doubt.
Erasing criminal record: California enacted new criminal laws in 2021 that create an automatic DOJ system to automatically erase criminal records once certain conditions are met.
Bail bonds
When you hire us to work on your case, we can appear in court to request to reduce or eliminate the bail requirement. We work with a bail bondsman that offers our clients a 7% bond fee instead of the standard 10%, saving you up to 30% on bail cost upfront.
Pasadena courthouse
Pasadena courthouse is one of twenty-four Los Angeles County Superior Court criminal court locations. The court is in the Northeast Judicial District of Los Angeles at:
PASADENA COURTHOUSE
300 East Walnut St
Pasadena, CA 91101
(626) 396-3300
Google Map
Pasadena courthouse information
The Pasadena court building is open 7:30am to 4:30pm, Monday – Friday. Court clerk's offices are open 8:30am to 4:30pm, Monday – Friday.
Courtrooms: The court contains 17 courtrooms. You can locate which of 6 floors your courtroom is located on here.
Judges: Information about Pasadena court judges can be found here.
Misdemeanor criminal clerk office: 1st floor, Room 106. (626) 396-3398
Felony criminal clerk office: 2nd floor, Room 202. (626) 396-3393
District Attorney office: 1st floor, Room 103. (626) 356-5620
General Parking: Parking for a fee is available in a parking structure with an entrance at 240 Ramona St, Pasadena, CA 91101.
Court process: The steps in Pasadena court criminal cases are explained here.
Criminal and felony charge penalties
Chudnovsky Law attorneys use their experience handling over 8,000 cases and trials to obtain the best outcome and lowest penalties possible for you.
Under California law, penalties vary widely based on the charges and case facts:
Misdemeanor: An offense that is punishable by up to 364 days imprisonment in county jail. Fines will often be in the $1,000 to $2,000 range.
Felony: While it is possible to be convicted of a felony and not go to prison, most felony offenses will result in a prison sentence of 1 year to life. California subdivides felonies and their penalties into degrees depending on the severity of the offense.
Collateral consequences
Beyond fines and prison time, criminal convictions have other collateral consequences such as: loss of voting rights, loss of drivers license, loss of firearm rights and barriers to employment or advancement opportunities. Immigrants can even be deported. And licensed professionals can lose their license or ability to practice.
Call a Pasadena criminal defense lawyer today
California's "Three Strikes" sentencing law raises the stakes for anyone facing serious charges. If you or a loved one needs a Pasadena attorney, we are here to help.
Call us today at (213) 212-5002 to speak to a member of our firm about your case.
Call (213) 212-5002 for Help Now
Our experienced lawyers know how to protect your record, your family and your future. We handle cases in Pasadena, South Pasadena and surrounding areas from our Los Angeles office.
Questions to ask a criminal lawyer
How do I get criminal charges dismissed?
Criminal charges may result in a jail or prison sentence, but a lot of charges will never go to trial or a plea. Your Pasadena criminal attorney will try to get your case dismissed. A dismissal is the best-case outcome for any criminal charge and can be due to:
An illegal search or stop
Lack of probable cause
Lack of evidence
Document errors
Prosecutors may also dismiss minor charges at their own discretion, but this dismissal is rare. There are many ways a charge can be dismissed, but they all start with one person: your attorney.
What should I consider when choosing a criminal defense attorney?
Experience is key when hiring a criminal defense attorney in Pasadena. You should consider an attorney or firm that has:
Experience with your specific criminal charges
Reviews and testimonials from other clients
Experience navigating Pasadena's court system
High ratings on Avvo, Google Reviews and Martindale-Hubbell
The right lawyer will be experienced, compassionate and help you through the entire process, from the arraignment and bail to court appearances and trial.
Will I be detained until the trial ends?
Prosecutors know that the California jail system is overcrowded already. In most cases, you'll be able to post bail or will be released on your own recognizance. If you cannot post bail, you may have to stay in detainment until the case is resolved.
Your Los Angeles criminal defense lawyer will, in most cases, work to get you out on bail or on your own recognizance while the cases is being resolved.
Disclaimer
This information does not constitute legal advice. No representations are made as to it's accuracy and appropriate legal counsel should be consulted before taking any actions.  Contact us to see if Chudnovsky Law is the best criminal defense attorney Pasadena for you.
We represent clients throughout Los Angeles County and the following Pasadena, CA zip codes: 91001, 91011, 91101, 91102, 91103, 91104, 91105, 91106, 91107, 91108, 91109, 91110, 91114, 91115, 91116, 91117, 91121, 91123, 91124, 91125, 91126, 91129, 91182, 91184, 91185, 91188 and 91199.
·  ·  ·
Written by Tsion Chudnovsky and Nicole Enyart