Santa Ana Criminal Defense Lawyer
If you or a loved one is being investigated or charged with a crime, you need an expert Santa Ana criminal defense attorney or Santa Ana DUI lawyer to defend you.
The criminal justice system is complex and the consequences for making a wrong move can last a lifetime. Our award-winning attorneys have decades of experience handling over 8,000 cases and every type of DUI, felony and misdemeanor criminal charge.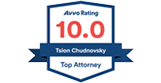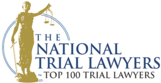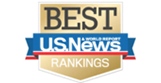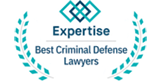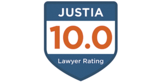 Former Prosecutors fighting for you
When your life and family are on the line, it is important to hire the best Santa Ana criminal defense lawyer to fight for you. At Chudnovsky Law, we offer:
1) A Free consultation
We know your criminal charges are serious. We offer a free consultation to learn about the charges and explain how we can help build a solid defense.
2) Santa Ana courthouse experience
We know Central Justice Center inside out and how to best protect you at every step. We have achieved excellent case results in all Orange County courts.
3) Dedication to your case
Our former government lawyers know how to beat criminal charges and will fight to achieve the best outcome possible for you.
4) Criminal immigration lawyer
Our Santa Ana criminal immigration attorneys are skilled at defending Latinos and minimizing the immigration effects of criminal charges.
Call (949) 750-2500 for a FREE consultation | Hablamos Español | We offer affordable fees and payment plans.
Santa Ana criminal defense resources
Our lawyers have been recognized as Top 100 Trial Lawyers by National Trial Lawyers and rated best criminal defense attorneys in Orange County by Expertise.com.
With expertise learned in over 75+ combined years of experience, we know how to defend you in every type of police investigation, criminal and criminal immigration case:
5-Star ratings ★★★★★
Outstanding client service has allowed us to achieve 5-star ratings on:
We encourage you to read our client reviews to learn how we've helped other clients, just like you, navigate the Santa Ana court system.
Call today at (949) 750-2500 for a FREE consultation. 
Types of criminal and DUI cases we handle
At Chudnovsky Law, we represent clients during all phases of criminal prosecution from initial police investigations to arrest and throughout the court process. We handle resolving bench warrants, failure to appear in court and conviction expungement.
Clients often retain us to handle pre-filing defense with the goal of preventing the filing of criminal charges or getting charges reduced before they are even filed.
Our Santa Ana felony defense attorney handles cases throughout Santa Ana, including in Artesia Pilar, Eastside, Madison Park, Memorial Park, New Horizons, Pico-Lowell, Riverview West, Santa Anita and South Coast Metro.
Skilled at handling all misdemeanor and felony criminal defense charges
Contact us if you are facing any criminal charge or investigation, including:
Santa Ana assault and battery crime
Santa Ana criminal immigration matters
Santa Ana domestic violence, battery crimes
Santa Ana DUI, felony DUI or DUI with injury
Santa Ana drug crimes
Santa Ana federal crimes
Santa Ana gang crimes
Santa Ana grand theft auto
Santa Ana juvenile crime
Santa Ana professional license defense
Santa Ana sex crimes
Santa Ana theft crimes (grand and petty theft, shoplifting)
Santa Ana violent crimes
Santa Ana criminal immigration lawyer
Noncitizen immigrants can face devastating immigration consequences for criminal charges. Criminal convictions and sometimes even just an arrest and fingerprinting can cause automatic visa revocation. Criminal charges can lead to deportation, problems entering the United States and negatively affect citizenship and green card applications.
Tsion Chudnovsky is a Spanish-speaking Santa Ana criminal immigration lawyer with extensive experience handling the criminal and immigration issues noncitizens face.
Ms. Chudnovsky represents all foreign nationals including permanent resident green card holders, DACA recipients and all visa holders such as F1 student visa, H-1b visa, L-1 visa, L-2 visa, O-1 visa and E-2 visas when charged with a California or federal crime.
Call (949) 750-2500 for a Free consultation to review your case.
Call (949) 750-2500 for Help Now
Our experienced attorneys know how to protect your record, your family and your future. We handle cases in Santa Ana and throughout Orange County from our Newport Beach office.
Medical and nursing license criminal defense
Anyone can make a mistake, but professional license holders risk triggering a license board investigation when charged with a crime. In addition to criminal penalties for conviction, professional licensees can face career-ending disciplinary actions.
Nursing, medical, dental and chiropractic license holders should hire a qualified professional license defense attorney to protect their license and ability to practice.
Attorneys Robert K. Weinberg, Melissa DuChene, and Suzanne Crouts are experienced professional license defense and criminal defense attorneys skilled at handling criminal defense and federal or state license board investigations for all professional licensees, including:
Chudnovsky Law skillfully handles all professional license criminal matters including: Santa Ana nurse DUI, doctor criminal defense, Department of Consumer Affairs investigations, nurse criminal defense, medical license DUI, DEA medical registrant investigations, medical license defense, chiropractic license defense, dentist DUI, insurance fraud, Medical Board investigations, nursing practice act offenses and Medi-cal/Medicare billing fraud.
Call (949) 750-2500 for a consultation to review your case.
Santa Ana's arrest process
Those arrested in Santa Ana may be booked and held in one of several jails:
The Santa Ana Police Jail offers a Pay to Stay program allowing inmates to enter a work-release program or serve their commitment on weekends. The program allows a person to maintain their employment and support their family while serving their sentence. You can read eligibility requirements and FAQs here.
How to find inmates in Santa Ana
You can search for inmates in Orange County Sheriff's Department custody using the online inmate search. If held by Santa Ana Police, call (714) 245-8100.
How bail amounts are set
How court penalties are set
Penalties are set at the judge's discretion within parameters defined in California Penal Codes and the Judicial Council Uniform Penalty Schedules.
Santa Ana courts
Most Santa Ana criminal cases are prosecuted by the Orange County District Attorney's Office. However, infractions, municipal code violations and some misdemeanor matters are prosecuted by the Santa Ana City Attorney's office.
The presiding judge designates cases to be heard and tried in the various courts according to this court matrix. Most Santa Ana criminal cases are handled at:
Recent case results
We handle cases in all OC courts including: Central Justice Center, CJ1, Harbor Justice Center, Lamoreaux Justice Center, North Justice Center and West Justice Center.
Our criminal defense attorneys have decades of experience successfully handling criminal cases. Some of our Santa Ana misdemeanor lawyer recent case victories include:
Felony drug transportation, possession for sale of 50 kilograms cocaine HS 11351 and HS 11352, Santa Ana Court. Client faced 20 years if convicted. Result: Not guilty verdict in jury trial.
Felony terrorist threats with mass explosive devices 18710 PC and 422 PC, Central Justice Center. Client facing 4 years prison. Result: Acquitted of 18710 PC in trial, 422 PC reduced to misdemeanor, no jail time.
Felony corporal injury on spouse by non-US citizen 273.5 PC. Client faced 1 year jail and denial of green card for domestic violence. Result: Not guilty in jury trial.
Felony assault with deadly weapon 245(a)(2) PC. Client facing 5 years prison. Result: Reduced to misdemeanor 273.5 PC, no jail time.
Felony domestic violence on spouse by foreign citizen 273.5 PC. International executive faced 2 years jail and aggravated felony conviction with deportation and inadmissibility to U.S. Result: Case dismissed, no immigration consequence.
Felony grand theft 459.5 PC, 487 PC. Client had prior record and faced 4 years of prison time. Result: Reduced to misdemeanor, no jail time.

"Attorney Nicole Enyart recently handled a complex case for me. She and her office did an excellent job. We were hoping for a plea reduction to dry reckless on a Santa Barbara DUI charge. Ms Enyart got the charges dismissed entirely with no fines. I can highly recommend her and her firm to anyone looking for an excellent criminal defense attorney."
WILLIAM
How a Santa Ana criminal defense lawyer helps you
If you're facing a criminal charge, our attorneys can help in several ways:
Improve your odds of beating charges with a solid defense.
Negotiate a fair plea agreement (if a plea is the right choice).
We can attend bail hearings to argue for no bail.
We can help you secure a low 7% bail bond rate.
Use our experience to help you avoid the land mines in the process.
Appear in court for you so that you don't have to go to court.
Minimize criminal immigration consequences.
Conduct police interviews on your behalf.
We'll work day and night to help build a defense that reduces or eliminates the charges against you, reduces fines and penalties, and quickly resolves your case.
Contact a Santa Ana criminal lawyer
Chudnovsky Law has the experience and resources to help defend you against any criminal investigation or charge in Santa Ana. If you or a loved one is facing a criminal charge, give us a call today at (949) 750-2500 for a FREE consultation.
Call (949) 750-2500 for Help Now
Our experienced attorneys know how to protect your record, your family and your future. We handle cases in Santa Ana and throughout Orange County from our Newport Beach office.
Frequently asked questions
What happens if I've been falsely accused of domestic violence?
Unfortunately, false domestic violence accusations happen every day in California. The problem is, law enforcement have to take accusations very seriously, even when they are false. Little to no physical evidence is required to make an accusation, and claims are easily exaggerated.
Given the serious consequences to you and your family, you have to protect yourself and proceed carefully. This is where an experienced Santa Ana domestic violence lawyer can make sure a bad incident doesn't turn out to be a disaster.
Here are the best domestic violence attorney legal defenses.
What are the penalties for misdemeanor and felony criminal charges?
A Santa Ana conviction will follow California's basic sentencing laws. Your case is unique, and many factors will dictate the penalties. But a general rule of thumb is:
Infractions are punished with a fine.
Misdemeanors can result in a sentence of 1 year or less in jail with possible fine.
Felonies are more serious, and you may be facing prison time, which varies based on the crime and the judge's discretion.
If you're facing a third serious or violent felony, your case falls under California's Three Strikes sentencing law, which is a mandatory sentence of 25 years to life.
California enacted many new criminal justice reforms in 2021 that affect sentencing and provide for automatic erasing of criminal records after certain conditions are met.
I'm pleading guilty, do I still need a lawyer?
A criminal defense attorney in Santa Ana will ensure that you receive a fair sentence and can negotiate for an alternative sentence on your behalf. It's always advised to discuss your options with a qualified attorney who may be able to dispute the charge or convince the prosecutor and judge to lower the punishment you will face.
The District Attorney's standard plea offer is rarely the best you can achieve with an expert criminal defense attorney arguing for you.
Orange County
NEAR HARBOR JUSTICE CENTER
23 Corporate Plaza
Dr, Suite 150, Newport Beach, CA
92660
(213) 212-5002
Disclaimer
This information does not constitute legal advice. No representations are made as to its accuracy and appropriate legal counsel should be consulted before taking any actions. Contact us to see if Chudnovsky Law is the best Santa Ana criminal defense attorney for you.
We represent clients throughout Orange County and the following Santa Ana zip codes: 92701, 92702, 92703, 92704, 92705, 92706, 92707, 92711, 92712, 92735, 92799, 92866 and 92868.
·  ·  ·
Written by Tsion Chudnovsky, David Stein, and Robert Weinberg