California Theft Crime Lawyers
If you or a loved one is facing a misdemeanor or felony theft crime in California, be very careful. Conviction can risk your freedom, job and future.
It is crucial to get an experienced Caifornia theft crimes lawyer on your side as soon as possible. All cases can potentially be won no matter how they may appear.
Our award-winning theft defense attorneys know how to fight to achieve the best possible outcome, reduce penalties, reduce or dismiss charges and keep you out of jail.
Top Grand Theft and Petty Theft Lawyers
We have an exceptional record handling 1,000's of theft and criminal cases: grand theft, petty theft, embezzlement, shoplifting, burglary, robbery, armed robbery, receiving stolen property, carjacking, vehicular theft, identity theft, check fraud and credit card fraud.
Proven Former DA Fighting For You
Our former government lawyers know first hand how police, courts and prosecutors operate and how they build theft crime cases in California. This inside knowledge helps us identify the best ways to win your case.
Don't let an aggressive DA intimidate you into pleading guilty or accepting a harsh plea deal. Never underestimate the ability of the best theft crimes attorneys to help you.
Experience You Can Count On
Often it is not the facts of the case that result in the best outcome, but understanding the system, relationships and a skillful presentation of your case to the judge or DA. Our California theft lawyers not only know the system, they are at home in it.
You can go to court with confidence knowing our theft crimes lawyer has the skills and experience to aggressively defend you and achieve the best possible resolution.
We offer affordable fees and flexible payment plans.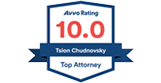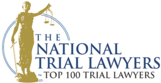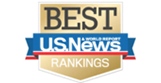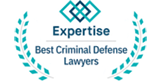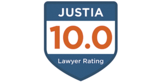 California theft laws
California theft laws define many 'theft crimes' that are either misdemeanor or felony charges depending on the alleged amount stolen and other facts. Some charges are wobbler offenses where DAs can choose whether to charge as a misdemeanor or felony.
The most common California theft laws charged are petty theft and grand theft:
Petty theft 484 pc: taking property or money valued less than $950.
Grand theft 487(a) pc: taking property or money valued at $950 or more.
Our California attorneys are highly experienced in handling all California theft law crimes in the California Penal Code, including:
Penalties for theft crimes conviction
The penalties for theft crimes in California vary widely based on:
The penal code charged,
What was stolen and it's value,
Whether weapons were involved and anyone injured or threatened,
Whether the property was on a person,
If the theft occurred in a residence, and
The criminal history of the defendant.
Misdemeanor conviction penalties can include jail time and/or large fines. Felony convictions are much more serious with state prison time, restitution, substantial fines and other penalties.
Criminal convictions also can cause major problems with employment, holding professional licenses and being eligible for insurance.
"Crime of moral turpitude" affecting immigration
Most theft crimes are classified as crimes of moral turpitude under U.S. immigration law and can be deportable crimes for non-US citizens. Conviction for a crime of moral turpitude can have catastrophic immigration consequences, including:
Loss of a non-US citizen's right to become a US citizen.
Loss of right to apply for a green card or visa.
Loss of ability to even enter the United States.
And in certain situations, deportation proceedings.
The intersection of criminal and immigration law is one of the most complex areas of law. Chudnovsky Law is a leading criminal immigration lawyer and recognized authority in defending foreign citizens to minimize immigration consequences of criminal charges.
Call (844) 325-1444 to speak with a Chudnovsky Law criminal defense attorney to get expert counsel on potential penalties and the best legal options to resolve your case.
How to beat a theft crime charge?
In order to be convicted of a theft crime, the District Attorney must prove beyond a reasonable doubt that:
A crime was committed,
You were the one who committed it, and
You had criminal intent.
Our experienced attorneys will evaluate the charges and evidence to carefully develop a defense strategy and argue to the Prosecutor or judge as to why their case is weak and should be dismissed or reduced.
There are many types of legal defenses to criminal charges. Nine of the most common defenses our California lawyers uses in theft crimes cases are:
There was no intent to steal.
You were falsely accused.
You had the consent of the owner.
You mistakenly believed the property belonged to you.
Mistaken identity or witness identification
You are the victim of a false accusation.
Insufficient evidence.
The property belongs to you.
You have an alibi and were elsewhere when the crime occurred.
Most cases are resolved without a trial
Our California criminal defense lawyers typically obtains the best possible resolution without trying the case in a court trial. Trials are usually more costly than a skillfully negotiated dismissal or attractive plea resolution.
But if a Prosecutor overreaches unreasonably, there are scenarios where fighting a theft crime charge in a court trial can be in your best interest.
Theft crime statistics
State legislatures across the United States have had success in steadily reducing rates of theft crimes. But theft crimes are still a large scale issue in the U.S.
According to FBI data, for the entire United States in 2017 there were:
759,750 arrests for larceny-theft, 296 arrests per 100,000 inhabitants.
156,465 arrests for burglary, 61.7 arrests per 100,000 inhabitants.
74,340 arrests for robbery, 29 arrests per 100,000 inhabitants.
71,452 arrests for motor vehicle theft, 28.2 arrests per 100,000 inhabitants.
According to FBI data, in 2016 there were:
64,739 arrests for larceny-theft in Los Angeles, California.
18,591 arrests for motor vehicle theft in Los Angeles, California.
15,821 arrests for burglary in Los Angeles, California.
10,307 arrests for robbery in Los Angeles, California.
According to statistics from the California Department of Justice:
California's robbery crime rate declined 21% from 172 in 2009 to 136.4 in 2018 per 100,000 inhabitants.
California's property crime rates have been in steady decline since 1993.
Call 844 325-1444 to get help now
Get Your Charges Dropped or Reduced and Protect Your Future! If you are looking to hire a theft crimes attorney, call for a Free confidential consultation 7 days a week.
Cities Served
We represent clients throughout southern California from our Los Angeles and Orange County offices, including:
Los Angeles County: Alhambra, Beverly Hills, Brentwood, Buena Park, Burbank, Culver City, El Segundo, Encino, Glendale, Hollywood, Huntington Park, Long Beach, Los Angeles, Malibu, Manhattan Beach, Pasadena, Pomona, San Fernando, Santa Clarita, Santa Monica, Sherman Oaks, Simi Valley, Thousand Oaks, Torrance, Van Nuys, Venice, Ventura, West Hollywood, West Los Angeles and Woodland Hills.
· · ·
Orange County: Aliso Viejo, Anaheim, Brea, Buena Park, Costa Mesa, Cypress, Dana Point, Fountain Valley, Fullerton, Garden Grove, Huntington Beach, Irvine, La Habra, La Palma, Laguna Beach, Laguna Hills, Laguna Niguel, Laguna Woods, Lake Forest, Los Alamitos, Mission Viejo, Newport Beach, Orange, Placentia, Rancho Santa Margarita, San Clemente, San Juan Capistrano, Santa Ana, Seal Beach, Stanton, Tustin, Villa Park, Westminster and Yorba Linda.
· · ·
Written by Tsion Chudnovsky, Robert Weinberg and David Stein.