Orange County Sex Crimes Lawyer
Sex crimes in California are one of the most severe criminal offenses an individual may face. Someone who incurs a sex crime conviction may have to spend time in jail, pay monetary fines, or register on the state sex offender registry.
In addition, sex crime offenders can face significant harm to their personal and professional reputations in the community. Therefore, individuals should do everything possible to avoid a sex crime conviction on their record.
If you face a criminal sex crime charge in California, immediately seek skilled and experienced legal representation. The knowledgeable Orange County sex crimes lawyer at Chudnovsky Law understand the potential legal and collateral consequences of a sex crime conviction.
Our compassionate team of attorneys can speak with you about your charge, review your legal options with you, and help you decide on the best plan of action for your case. We can then help you raise a defense to your charge or work to negotiate a favorable plea deal with a state prosecutor who is handling your case.
Our attorneys will represent you during all in-court legal proceedings and assist you with every step of the process. We can also answer all your legal questions and help you make intelligent and informed decisions as your case proceeds through the criminal justice system.
This system does not favor defendants, and it can intimidate or frighten you. Never face a criminal charge alone.
For a free case evaluation and legal consultation with our knowledgeable Orange County sex crimes attorneys, please contact our firm directly.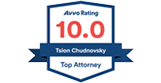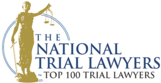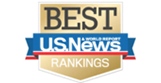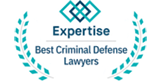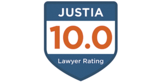 Why Choose Us to Defend You in Your Criminal Legal Matter?
Given the serious nature of criminal sex crime charges and convictions, you want the best possible defense attorney on your side representing you throughout your legal matter. Ideally, you want a lawyer on your side who not only negotiates plea deals with state prosecutors but who also successfully takes criminal cases to trial.
The knowledgeable Orange County sex crime lawyers at Chudnovsky Law have significant experience successfully handling sex crime cases in court and defending accused individuals against sex crime charges.
Our legal team has over 65 years of experience defending clients in court. In addition, many of our experienced defense attorneys were once state prosecutors who represented the government during prior criminal legal proceedings. Therefore, we fully understand how state prosecutors build their cases and know what criminal prosecutors look for in a case.
In addition, our legal team has collectively defended 9,000 criminal cases and jury trials in the California Court System. During that time, we have also developed strong working relationships with state prosecutors and judges in the criminal courts. Consequently, we have secured favorable results for our clients, including fair plea deals with state prosecutors.
The results speak for themselves regarding our success and effectiveness in the courtroom.
For example, we have received recognition in the following publications:
Los Angeles Times
CBS News
New York Daily News
NBC News
The Washington Post
In addition, we received many accolades and recognitions in recent years, including:
If you are currently pending a sex crime charge in the California Court System, let us help you obtain a fair and reasonable result in your case.
How do California Sex Crime Cases Resolve?
Given the significant time and expense associated with criminal court litigation, most sex crime cases resolve out of court through plea deals.
The defense attorney and state prosecutor reach a plea deal after negotiations. Our legal team can help you achieve a fair and reasonable plea deal.
As part of a plea deal, the accused must plead guilty to a particular offense instead of preparing for trial. However, as a concession to this guilty plea, the state prosecutor may offer the accused person a period of probation as opposed to a conviction. If the accused individual completes all of the terms of their probation, their conviction may go away, and their permanent criminal record will not contain the conviction. Alternatively, the prosecutor may reduce a felony sex crime charge down to a misdemeanor, resulting in lesser penalties.
However, always remember that an accused person gives up several legal rights by accepting a plea deal. First, they give up their constitutional right to a trial by jury. In addition, they must give up their right to appeal the case result.
Before a judge accepts a negotiated plea deal, the accused individual must state on the record that they agree to it freely and voluntarily – and that no one has coerced them into accepting it.
In some circumstances, a criminal defendant should accept a plea deal. However, at other times, the accused should take their criminal case to a bench or jury trial, especially if the accused has a solid legal defense.
If the case ultimately goes to a courtroom trial, the parties will present evidence, and the trier-of-fact (like the judge or the jury) will decide the accused's innocence or guilt. If the judge or jury reaches a guilty finding, the judge imposes specific penalties against the accused individual under the state statute.
The knowledgeable and compassionate Orange County sex crime attorneys at Chudnovsky Law can help you decide whether accepting a plea deal is a good idea, given the facts and circumstances of your case. We can also explain the pros and cons of plea deals versus trials. If you decide to take your case to trial, we can represent you and introduce a solid legal defense on your behalf.
California Sex Crime Charges
The California Penal Code recognizes several different types of sex crimes.
Some of the most common sex offenses in California include:
Lewd conduct
Possession, distribution, or production of child pornography (which federal statute also prohibits)
Rape, including forcible rape, rape of an unconscious individual, rape by drug use, statutory rape, rape by threat of harm, and forcible penetration using a foreign object
Prostitution
Child molestation
If you face any of these sex crime charges in California, seek the assistance of experienced legal counsel right away. The experienced Orange County sex crime lawyers at Chudnovsky Law can review your charge with you and determine your eligibility for asserting a solid and successful legal defense in court.
What Are the Penalties for a Sex Crime Conviction?
Just because a state prosecutor charges you with a sex crime does not automatically mean you will incur criminal penalties. For a sentencing judge to impose penalties against you, the state prosecutor must first satisfy their legal burden of proof beyond a reasonable doubt. State prosecutors must meet this extremely high burden, and a solid legal defense may work to negate one or more elements of the underlying criminal charge. If a judge or jury accepts your defense, the court may dismiss your case.
However, if the state prosecutor can secure a conviction against you, then a judge will impose legal penalties. The penalties for a criminal sex offense will depend on the exact crime for which you receive a conviction, whether you have any prior sex crime convictions on your record, and whether the crime is a misdemeanor or a felony. Our attorneys will ask the judge to consider any mitigating factors when issuing a sentence.
For example, a criminal conviction for misdemeanor sexual battery can result in a maximum fine of $2,000 ($3,000 if the alleged victim was an employee) and a maximum county jail sentence of six months or one year. However, a conviction for felony sexual battery can result in two, three, or four years of incarceration in a state prison, along with a maximum monetary fine of $10,000.
In addition to potential jail time and monetary fines, a conviction for a sex crime may result in a period of supervised probation, a no-contact order, and required registration on the state sex offender registry.
In addition to these potential legal penalties, an individual who sustains a sex crime conviction may experience numerous collateral consequences. For example, due to criminal background checks by landlords, educational institutions, and prospective employers, an individual may have difficulty finding a place to live, attending a college or university, or finding a good job.
If you ultimately incur a sex crime conviction in California, you should have experienced legal representation at your sentencing hearing.
At Chudnovsky Law, our Orange County sex crime lawyers can represent you at your sentencing hearing and work to secure a fair and favorable penalty in your case. We can also work to lessen or eliminate the collateral consequences you experience due to your sex crime conviction.

Common Legal Defenses to a Sex Crime Charge
At Chudnovsky Law, our legal team can raise a robust legal defense to your criminal sex crime charge.
Specifically, we can allege one or more of the following legal defenses, depending upon the circumstances of your charge:
That the alleged victim consented to the sexual encounter in some way
That the alleged victim mistakenly identified you
That you do not have a prior criminal record or record of sex crime convictions (although this is not a defense on its own)
Mistake of age, in the context of California statutory rape charges
Our legal team can determine if you can raise one or more of these defenses at your trial. If so, we can argue the defense on your behalf and poke holes in the prosecution's case.
We closely examine the prosecutor's evidence against you and challenge the reliability of the evidence whenever possible. We can also investigate and gather evidence to present in your favor, including any constitutional violations by law enforcement officers.
By building a robust legal defense on your behalf, we can pursue a complete dismissal of your sex crime charge. Even if the court does not dismiss your charges, we can fight for the best outcome in other ways.
Speak with an Orange County Sex Crime Lawyer Right Away
If you are currently pending a sex crime in California, secure legal representation in your case as quickly as possible. If you wait too long to find legal counsel to represent and defend you in your case, a lawyer may not have time to adequately prepare a strong defense or otherwise prepare your case for trial. Moreover, if you show up to court without an attorney, a judge can make you go forward with your case without legal representation. Therefore, the sooner you retain skilled legal counsel to represent you, the better off you are.
At Chudnovsky Law, our skilled legal team will work hard to help you obtain the best possible result in your case. We can help you get a complete dismissal of your case by alleging a robust legal defense on your behalf or help you obtain a favorable plea deal with the state prosecutor handling your case.
A sex crime is a serious offense that, if a court convicts you, can affect you for the rest of your life. The stakes are too high not to reach out for a free case evaluation and legal consultation with a skilled Orange County criminal defense lawyer. Please call us at (949) 750-2500 or contact us online for more information.