Orange County Theft Lawyer
Theft offenses in California can range from petty theft to robbery, to grand theft, depending upon the circumstances. State prosecutors in California may also charge theft crimes as either misdemeanors or felonies. If you incur a conviction on a criminal theft charge, you may face significant monetary fines, jail time, probation, and other penalties.
You may also experience severe collateral consequences to your life, including the inability to find and keep a job or attend the school of your choice. Theft convictions can disqualify you from certain professions that involve a position of trust, such as handling money or property. This can limit your options to earn a living or maintain a professional license.
Given the potential consequences of a conviction, you should have skilled legal representation in your corner during every stage of the proceedings. The experienced and compassionate Orange County theft lawyer at Chudnovsky Law understand how much is on the line with a criminal theft charge. The stakes are too high to risk wrongful conviction or overly harsh penalties.
Our legal team can immediately meet with you to discuss your case's circumstances and the charge itself. We can also help you develop a plan of action for achieving a favorable result in your case, such as raising a robust legal defense at trial or negotiating a fair plea deal with the district attorney pursuing your charges.
Our team can answer all of your legal questions and address your concerns about the criminal charge and potential penalties. We will also do everything possible to help you obtain a case result that is favorable to your interests and future.
For a free case evaluation and legal consultation with a knowledgeable Orange County theft attorney, please speak with a member of our firm as soon as possible.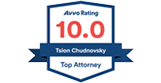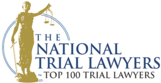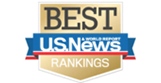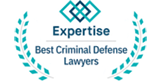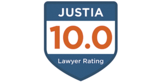 Why Should We Represent You in Your Criminal Case?
We know you have many options when it comes to retaining legal counsel to defend you against a pending criminal charge. You want the best possible attorney on your side to represent you at every stage of the legal proceedings in your case.
Our experienced Orange County theft attorneys at Chudnovsky Law have significant experience trying criminal cases in the California Court System. Our attorneys have more than 65 years of combined legal experience defending cases in various courts.
In addition to being seasoned defense attorneys, many of our attorneys on staff were once state prosecutors. Therefore, we have a complete understanding of how prosecutors view criminal cases, how they build a criminal case, and how they obtain potential evidence to use against you.
Collectively, our lawyers have defended over 9,000 cases. Given our significant experience, we have fostered good working relationships, not only with district attorneys but also with criminal court judges. When we represent criminal defendants, we use this experience to our advantage to help clients obtain the best possible result in their criminal cases.
Our firm and attorneys have a solid and proven track record of success.
Specifically, our legal team has received recognition in:
New York Daily News
CBS News
The Washington Post
Los Angeles Times
NBC News
We have also received the following accolades and recognitions in recent years:
If you are currently pending a criminal theft charge, let our legal team help you achieve the favorable results you need.
What are the Different Ways of Handling a Criminal Theft Case in California?
A criminal theft case can proceed in many ways in California. First, the accused can raise one or more legal defenses to their theft charge at a criminal jury trial. If the jury accepts one of those defenses, then the court may dismiss the case.
Although the accused individual does not have to satisfy any legal burden of proof in a criminal theft case, a robust legal defense can often negate one or more of the underlying elements of the theft charge. As a result, the court may dismiss the charge.
As an alternative to taking a theft case to a jury trial, the accused individual might accept a plea deal from the state prosecutor. Our skilled legal team can help you negotiate with the state prosecutor and pursue a favorable plea deal to you in your case.
Whenever an accused person decides to accept a plea deal in a criminal case, they typically plead guilty to a criminal charge in exchange for one or more concessions from the state prosecutor. For example, in exchange for entering a guilty plea, a state prosecutor might reduce a theft charge from a felony offense down to a misdemeanor offense.
Alternatively, they might offer the accused individual probation. If the accused completes their probation satisfactorily, any conviction in the case may go away.
By pleading guilty to a theft offense, the accused person gives up their right to a jury trial, as well as their right to an appeal.
The knowledgeable Orange County theft attorneys at Chudnovsky Law can help you determine whether a particular plea deal is beneficial under the circumstances. We can also help you decide whether to accept a specific plea deal from the state prosecutor or take your case to a jury trial.
What are Some Common Orange County Theft Offenses?
Several different crimes qualify as California theft crimes. While some of these offenses are misdemeanors, others are felonies.
In general, a person commits theft if they take someone else's personal property without the property owner's consent and with the intent to deprive the owner of their possession(s).
One common type of theft in California is petty theft, which is a misdemeanor offense. Individuals can incur petty theft charges if they steal property with a maximum value of $950. However, if they have a prior conviction for petty theft on their record, prosecutors can charge them with a felony. If a person ultimately sustains a petty theft conviction, they may receive a maximum sentence of six months incarceration, monetary fines, or both.
Another theft crime in California is burglary. An individual commits burglary if they enter a building with the specific intention of stealing someone else's property (or committing another crime). Robbery occurs when an individual uses threats of violence, actual violence, or physical force to obtain property from someone else. If an individual incurs a felony robbery conviction in California, they can receive a maximum penalty of nine years in jail.
Embezzlement occurs when an individual or entity entrusts particular property to an individual, and that individual misuses the property or steals goods or money. If an individual steals personal property worth more than $950, they may incur criminal charges for grand theft. A state prosecutor may charge grand theft as a misdemeanor or as a felony, depending upon the circumstances.
A person may incur criminal charges for grand theft auto if they steal an automobile, regardless of the vehicle's monetary value. Finally, an individual may incur criminal charges for receiving stolen property if they accept or purchase property that they know someone stole as their own property.
If you recently incurred criminal charges on one of these theft offenses, you should immediately seek experienced legal help.
At Chudnovsky Law, our knowledgeable Orange County defense attorneys can explore your legal options and help you defend against your pending criminal theft charge.
Potential Legal Penalties and Collateral Consequences for Theft Convictions
An individual must first receive a conviction to have criminal penalties for a theft charge. For a state prosecutor to obtain a conviction against you, they must ordinarily satisfy their legal burden of proof beyond a reasonable doubt. State prosecutors need to overcome this legal burden, and a strong legal defense may negate one or more legal elements of the charge, resulting in a complete case dismissal.
However, if a prosecutor does obtain a conviction against you for a theft crime, a sentencing judge has to impose specific penalties, according to state statute. The penalties you receive upon conviction will depend on whether or not prosecutors charged the theft offense as a misdemeanor or felony, your prior conviction record, and other circumstances surrounding the specific criminal charge.
Potential penalties upon conviction for a theft offense may include:
Jail time
Monetary fines
Payment of restitution to the alleged victim
Probation
Moreover, if you ultimately sustain a conviction on a criminal theft charge, you may end up facing numerous collateral consequences that affect every aspect of your life. For example, due to ongoing criminal background checks, you may have difficulty finding or keeping a job – or finding a decent place to live.
In addition, a university or college may refuse you admission. Finally, you may suffer harm to your personal and professional reputation in the community due to a theft conviction on your record.
Our legal team can aggressively represent you at a sentencing hearing and work to eliminate or minimize the legal and collateral consequences that you experience due to your theft conviction.
Successfully Defending Against a Criminal Theft Charge in Court
You can raise one or more legal defenses in response to a criminal theft charge.
First, you can allege that you lacked the necessary specific intent to steal the property in question. For example, you might have believed that you were the valid owner of the property in question. In a case involving receiving stolen property, you can argue that you did not know that someone stole the property in question.
In some situations, you might also argue a Fourth Amendment violation. Specifically, the police officer or other government official may have violated your constitutional right against unlawful and unreasonable searches and seizures. Finally, you can contend that a government official, such as a responding police officer, violated your Fifth Amendment right against self-incrimination.
Our legal team can review the circumstances of your arrest with you and determine if you may raise any of these legal defenses to your theft charge. If so, we can argue aggressively on your behalf at your criminal court proceedings and work to secure the best possible result in your criminal case.
Contact a Skilled Orange County Theft Lawyer Today
If you are currently pending a criminal theft charge in Orange County, you should seek skilled legal counsel to represent you as quickly as possible. If you fail to show up to a criminal court proceeding with a defense attorney present, the judge might even make you move forward with your case without legal representation.
You also want to give your attorney plenty of time to gather evidence, speak with witnesses, and review your case with you before representing you in the courtroom.
At Chudnovsky Law, our legal team welcomes the opportunity to fight for your legal rights and interests. We can represent you at all legal proceedings, argue a solid defense on your behalf in court, or negotiate a reasonable plea deal with the state prosecutor handling your case. Whatever you decide, we will work hard to help you obtain a fair and favorable result in your criminal theft case.
Because a criminal charge can significantly affect your life, it is extremely unwise not to enlist the help of an experienced criminal defense attorney right away. For a free case evaluation and legal consultation with a knowledgeable Orange County criminal defense lawyer, please call us at (949) 750-2500 or contact us online to learn more.