Orange County Drug Crimes Lawyer
Conviction for drug crimes in California can lead to devastating legal and personal consequences. A conviction for a drug crime may result in jail time, high monetary fines, a suspended driver's license, mandatory drug testing, required probation, drug and alcohol treatment, and an inability to possess firearms. A convicted drug offender may also experience significant collateral consequences on their life, including the inability to find and keep a job or go to school.
These allegations and potential sanctions can leave you scared. After all, you're up against the state and all of its power. But you can get help.
If you are currently pending a California drug charge, you need qualified legal representation in your corner at every stage of your criminal case. The knowledgeable Orange County drug crime lawyers at Chudnovsky Law understand the seriousness of a pending drug offense.
Our legal team can meet with you right away to discuss the circumstances surrounding your case and determine your eligibility for presenting a solid legal defense to your charge. We can also look at other potential options, including a favorable plea deal from the state prosecutor in your case.
The criminal justice system can terrify and confuse defendants. Our team will be by your side, defending you every step of the way and looking out for your legal rights and interests. We can also defend you at all legal proceedings in your case, including a future jury trial, and work to secure the best possible result on your behalf.
For a free case evaluation and legal consultation with a knowledgeable Orange County drug crimes attorney, please call or contact us online for more information.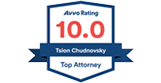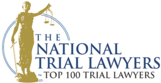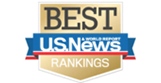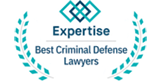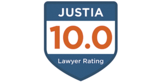 Why Choose Us to Defend You Against Your Criminal Drug Charge?
There is no disputing that a criminal drug charge or conviction is severe. Because of the potential penalties riding on the line, you should have a skilled and compassionate legal team representing you at every stage of your legal proceedings.
The knowledgeable Orange County drug crime lawyers at Chudnovsky Law have collectively handled California criminal defense cases for the last 65 years.
Many of our team members have not only worked as experienced criminal defense lawyers but also as state prosecutors on prior matters. Consequently, we can see every case from both sides and fully understand how prosecutors gather evidence and develop a case against a criminal defendant. We also use our knowledge and experience to help defend accused individuals against their criminal drug charges.
Over the past 65 years, we have defended over 9000 criminal court cases and jury trials. In addition, we have garnered effective working relationships with local district attorneys, criminal court judges, and others in the system.
We use these excellent working relationships to help achieve fair and favorable results for our clients, which may include a complete dismissal of the underlying criminal charge or a good plea deal from the state prosecutor handling the case.
Our successful results for our clients have appeared in:
The Washington Post
Los Angeles Times
New York Daily News
NBC News
We have also received numerous recognitions and accolades in recent years, including:

When you entrust us to defend you against your criminal drug charge, you can rest assured that both you and your case are in good hands – and that we will work hard to secure the best possible result in your case.
What are the Possible Outcomes of a Criminal Drug Case?
A criminal drug case can lead to several possible outcomes. First, the accused and the state prosecutor can reach a plea deal following negotiations by your defense attorney.
Under this type of agreement, the accused person typically agrees to plead guilty to a criminal offense in exchange for some concession from the state prosecutor handling the case.
For example, in exchange for pleading guilty, the state prosecutor might agree to offer the accused a period of probation or reduce the criminal charge from a felony drug crime down to a misdemeanor drug offense. We can also negotiate with the state prosecutor for a plea deal that is favorable to you and which is in your best interests.
However, if an accused individual decides to agree to a plea deal, they must ordinarily give up certain legal rights.
First, by pleading guilty to an offense, they give up their right to a trial by jury, as well as their right to an appeal. They must also tell the judge that they agree to the plea deal voluntarily and freely. In other words, they must indicate that no one coerced them into making the plea deal and that they are making it of their own accord.
Another possible option for resolving a criminal drug case is to take the case to a bench or jury trial. The judge is the trier-of-fact at a bench trial and determines the accused individual's guilt or innocence.
However, at a jury trial, the jury must decide, based on the evidence that the parties present, whether the accused individual is guilty or innocent of the underlying criminal drug charge. If a jury finds the accused individual guilty, then a judge is left to impose the sentence following state statute.
If you have a solid legal defense to your criminal drug charge, then taking your case to a jury trial may be the better option. Your attorney can advance one or more legal defenses on your behalf at trial.
If the defense succeeds, it may prevent the state prosecutor from satisfying their legal burden of proof in the case, resulting in a complete dismissal of your criminal case.
The knowledgeable Orange County drug crime attorneys at Chudnovsky Law can help you decide whether to accept a plea deal from the state prosecutor or take your case to a trial. If you choose the trial option, we can aggressively advocate for your rights and interests in the courtroom and work to pursue a not-guilty verdict or a dismissal on your behalf.
What are Some Possible Criminal Drug Charges in Orange County?
The California Penal Code provides for several different types of drug offenses.
Some of the most common drug offenses that an individual may face include:
Criminal drug possession
Manufacturing or cultivating drugs
Possession of drug paraphernalia
Sale or distribution of controlled substances
Drug trafficking
Possessing a drug with the intent to sell or distribute it
Alcohol-related offenses include drunk or drugged driving, furnishing alcoholic beverages to minors under 21, and public intoxication.
To establish that you are guilty of one of these drug charges, the state prosecutor has the sole legal burden of proof in the criminal case. The accused individual, on the other hand, does not need to prove anything in the case. Instead, the state prosecutor must establish their legal burden beyond a reasonable doubt. If the prosecutor fails to overcome this extremely high burden, the court may dismiss the entire case.
Although the accused individual does not need to satisfy a legal burden of proof, they can introduce one or more legal defenses in court to negate the various legal elements of the pending drug charge. In other words, by introducing a strong legal defense, the accused individual can prevent the state prosecutor from satisfying their legal burden, potentially resulting in a complete case dismissal.
Potential Penalties and Collateral Consequences of a Drug Crime Conviction
Criminal drug convictions in California can lead to serious penalties, depending upon several factors, including the amount of the controlled substance, the location of the violation (such as within a certain distance of a school), and the accused individual's criminal conviction history.
Moreover, a state prosecutor may charge a drug crime as either a felony or a misdemeanor, depending upon the circumstances.
For example, if a person is facing criminal charges for drug possession with the intent to distribute, they typically face felony criminal charges.
Upon conviction, they can receive a maximum of four years of incarceration and a maximum monetary fine of $20,000. However, an individual who faces a felony drug conviction may not take part in a drug diversion program.
In addition to jail time, other potential penalties for a drug crime conviction may include:
Payment of monetary fines
Supervised probation
Prohibitions on firearm possession
In some situations, a drug offender may participate in a diversion program through the drug court. These programs typically include a period of ongoing drug testing, counseling, and avoidance of additional criminal charges and convictions during their probationary period.
In addition to these potential legal penalties, a drug crime offender may also face various collateral consequences. For example, they may have difficulty getting into the educational program of their choice, such as at a university or college.
In addition, if they are a current student with a drug crime conviction, the educational institution may cut off their scholarship funding or financial aid.
In addition, due to criminal background checks, drug offenders may have difficulty finding a place to live, finding a good job, or keeping their current job. For example, if an individual is a commercial truck driver, their employer may terminate their position if they incur a criminal drug conviction.
Successfully Defending against a Criminal Drug Charge in Orange County
Sometimes, a criminal drug offender may be eligible to raise one or more legal defenses at their criminal trial. If a particular defense is successful, it may prohibit the prosecutor from establishing their legal burden of proof, resulting in a dismissal of the pending criminal drug charge.
Possible defenses to a criminal drug crime include:
Lack of possession or ownership over the drug in question
Fourth Amendment search and seizure violations, which are common in drug-related cases
Fifth Amendment constitutional violations of a person's right against self-incrimination if the police failed to inform you of your Miranda rights before questioning you
Our skilled legal team can help you determine if you can raise specific legal defenses in response to your criminal drug charge. If you are, we can help you raise the proper legal defense in court and work to pursue a complete dismissal of your criminal case.
We have represented clients facing many different drug-related accusations, and we know what works to a defendant's benefit in criminal court.
Talk With Our Experienced Orange County Drug Crime Lawyer Today
If you are currently pending a criminal drug charge, you should seek qualified legal representation as quickly as possible. If you wait too long to retain legal counsel to represent you in your case, a defense attorney may not have adequate time to prepare your case for trial and speak with witnesses.
In addition, if you show up to your criminal court hearing without a lawyer, a judge may not postpone your case. They can make you proceed with your case without an attorney. Therefore, immediately reach out to experienced legal counsel for help.
The knowledgeable and experienced criminal defense attorneys at Chudnovsky Law can review your criminal drug charge with you and develop a plan of action for moving forward with your case. Our team can explore possible legal defenses and negotiate with state prosecutors on your behalf to pursue the most favorable case result.
Because the results can affect you for the rest of your life in a drug case, the stakes are too high to risk an adverse outcome. For a free case evaluation and legal consultation with an experienced Orange County criminal defense attorney, please call us at (949) 750-2500 or contact us online for more information.