Ventura DUI Defense Lawyer
The consequences of any DUI can complicate your life for years to come. If you have had prior DUIs, you face charges of additional vehicular crimes, or someone suffered injuries in an accident, the consequences become even more serious.
Always hire a Ventura DUI defense lawyer from Chudnovsky Law as soon as possible. Our legal team will start work to protect your legal rights as soon as you hire us.
The experienced DUI lawyers at Chudnovsky Law have over six decades of combined experience. We have represented California clients in over 8,500 criminal cases and know how to fight for your rights.
Our lawyers know how to handle tough cases and complicated circumstances. We work hard to get the best possible results in any given case. Our award-winning attorneys are former prosecutors who have the respect of judges and district attorneys. We have extensive experience and skills in building criminal case strategies.
It is possible to challenge your driver's license suspension through the DMV, but you only have ten days after the suspension to request a hearing to challenge it. For these reasons and more, you need to hire a DUI defense attorney as soon as you learn of any DUI investigation or charges against you.
Contact us today for your free consultation immediately after a DUI arrest. You should have hope for your future and driving privileges, as our team has helped many people in your position.
Recent DUI Case Results
If you search online for "Ventura DUI defense lawyer," you will find many attorneys who claim to be the best. You shouldn't take their word for it. At Chudnovsky Law, we let our results speak for us.
Here are just a few of the recent case results we have obtained for real clients:
Our client faced felony DUI charges for causing an accident that resulted in great bodily injury. It was also the sixth DUI charge in ten years. Our client faced up to sixteen years in prison on serious felony DUI charges, but we obtained a sentence of just six months in jail.
Another client got a second DUI while still on probation for their first DUI conviction. The new charge can have resulted in up to twelve months in jail, but we resolved the case without jail time.
Our client had a high blood alcohol content and was speeding at over 100 mph in a residential neighborhood. The charges carried a penalty of up to 240 days in jail. Our client did not serve any jail time.
A foreign client faced sixteen months in prison and deportation on a felony DUI charge. We reduced the charge to a misdemeanor. Our client served no jail time and had no immigration consequences.
Our client was a foreign executive facing enhanced DUI penalties due to a high blood alcohol content. They might have lost their lawful immigration status and job and faces a possible six months in jail. Our lawyers got the charges reduced to reckless driving with alcohol (commonly called a "wet reckless"). This misdemeanor came with no jail time or immigration consequences for our client.
Another foreign national faced enhanced DUI charges due to speeding and a blood alcohol content of .28. Our client faced a possible sentence of six months in jail and potential deportation for a conviction. Instead, we resolved the case with no jail time and just fifteen days on an ankle monitor. Our client had no immigration consequences.
Ventura DUI Defense Resources
It is helpful to understand the law enforcement agencies and courts involved in Ventura DUI cases. Follow the links below to learn more about these local resources:
Ventura County Police Departments
Many law enforcement agencies work throughout Ventura County. The agency you deal with will depend on where the DUI investigation occurs.
The following agencies can investigate you:
Whatever agency you deal with, remember that you do not have to answer incriminating questions. The best practice is to invoke your right to silence and hire a DUI lawyer as soon as possible.
Ventura County Courthouses
The Ventura County Superior Court has locations in Ventura, Oxnard, and Simi Valley.
The Oxnard location is a Juvenile Courthouse. DUI cases involving drivers under 18 occur here.
Depending on where the offense occurred, other DUI cases happen in either the Ventura or Simi Valley courthouse.
Our legal team will ensure you are ready for any court appearance. We can answer your questions about where to go, how to dress, what you should say and what will happen.
Ventura DUI and Related Criminal Charges
The Ventura DUI defense lawyers at Chudnovsky Law have experience handling all DUI cases.
We know how to resolve charges of:
Driving under the influence of drugs, prescription medications, and other substances
Hit and run
Driving without a license
DUI for CDL holders ("commercial DUI")
First-time DUI (usually a misdemeanor, unless there are aggravating circumstances)
Second and third DUIs within ten years (these can be misdemeanors, but this is not guaranteed)
Fourth DUI in ten years (this is charged as a felony, regardless of other circumstances)
DUI causing great bodily injury (also a felony)
Vehicular manslaughter
Second-degree murder caused by DUI ("Watson murder charges")
We can also represent you at hearings that are related to your DUI. Common examples include:
Administrative hearings at the DMV to challenge a driver's license suspension (or revocation)
Professional license defense as a result of DUI charges
Immigration hearings related to a DUI arrest or conviction
Common DUI Defenses
Police officers and prosecutors often make it seem like a conviction is inevitable. Just because you are under arrest does not mean you will face charges, however, and just because a prosecutor files charges does not mean you will receive a conviction There are many defenses our attorneys can use to prevent a wrongful conviction in DUI cases.
Here are just some of the many options our DUI lawyers will pursue:
The officer had no valid reason to pull you over
The officer had no probable cause to suspect impairment
There were errors with the breath machine (or lab equipment used to process your blood samples)
The officer was not qualified to recognize signs of impairment or administer field sobriety tests
There are many ways to challenge DUI charges. The sooner you schedule a free consultation with one of our experienced defense lawyers, the sooner we can find the right strategy for your case.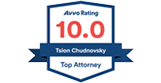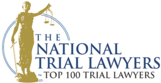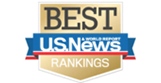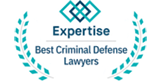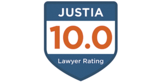 The DMV Process
There are different ways your driver's license can face suspension due to a DUI. A suspended license prevents you from driving for a set period. To lift the suspension, you must meet all requirements (such as completing traffic school and paying court fines) and prove your eligibility to the DMV. After multiple DUIs, it is possible for the DMV to fully revoke a driver's license. A revocation means the driver must apply for a new license at the end of the revocation period. After meeting the revocation requirements, they must also complete a driving test and the other state requirements for new license holders.
Whenever the DMV suspends or revokes a driver's license, they must notify the license holder in writing. The driver has ten days to request a hearing to challenge the action. A DMV hearing officer will act as both the prosecutor and judge at the hearing. The officer will present the DMV's evidence against you, hear any defense you have, and decide whether the suspension or revocation is valid.
It can be difficult to change a person's mind when both prosecuting and deciding a case. For this reason, you must hire a skilled DUI lawyer with experience handling DMV hearings. It is also critical that you hire a lawyer as soon as possible. You only have ten days to request a hearing, and after that, you lose the right to challenge the suspension (or revocation) at all.
Immigration Consequences
If you hold a visa or green card, a DUI conviction can complicate your immigration status. Working with an experienced immigration lawyer who knows how to deal with the immigration authorities is critical. It is also helpful for your criminal defense lawyer to work with your immigration lawyer so that both lawyers understand the case strategy in both criminal court and immigration court. The best option is to find a defense lawyer with experience in criminal and immigration law.
Attorney Tsion Chudnovsky is a nationally recognized criminal immigration lawyer. She handles cases involving all types of immigration statuses and criminal charges. Early intervention by an experienced "crimmigration" lawyer gives you the best possible option for resolving both your criminal charges and your immigration case.
FAQ About Ventura DUI
Will I have to go to jail?
Not necessarily! Just because you face charges of a crime does not mean your case will automatically end in a conviction. Our team challenges warrant violations and police errors to keep inadmissible evidence out of court. We work hard to prevent wrongful convictions from going on our clients' criminal records. Even if you receive a conviction, this does not necessarily mean you are going to jail.
Our lawyers have the opportunity to convince the court that other penalties - for example, probation - are appropriate. It is also possible to negotiate a sentence as part of a plea deal. The important point is not to give up hope. Let our DUI lawyers review your case and determine the best strategy for resolving your particular charges.
Will I lose my driver's license?
A DUI conviction does result in the suspension of your driving privileges. As we have seen, however, it is sometimes possible to avoid a conviction altogether. A driver's license can also be suspended for refusing to submit to an alcohol test when an officer requests one. Here, too, it is possible to challenge police errors. If the police did not inform you of the consequences of refusal, they should not suspend your license. If the police did not have any reason to pull you over in the first place, it might also be possible to challenge the suspension.
Again, the important point is that our DUI lawyers can help you figure out the best way to deal with a driver's license suspension. Even if your license is suspended, you may be eligible for a restricted use permit. This permit allows you to drive to work or school for the remainder of your suspension period.
Will my employer find out about my DUI?
DUIs are part of the public record. It is, therefore, possible for an employer to find the record of your DUI during a public records search. Most employers do not perform these broad searches regularly, but the information is available if they look for it.
If you are worried about dealing with your employer, talk to our lawyers about your case. We can give you an idea of what to expect so you can plan the discussion with your employer accordingly. If you hold a professional license, you might also be required to disclose the DUI to your licensing board. Our defense lawyers can also advise you on your reporting obligations and defend you at a board hearing if necessary.
The Right Ventura DUI Defense Lawyers For All Vehicular Offenses
The Ventura DUI defense lawyers at Chudnovsky Law have years of experience handling all types of DUI cases. We know how to develop a comprehensive case strategy that meets many different goals. We negotiate fair plea deals, mitigate sentencing enhancement, and go to trial when necessary to fight for our clients.
We handle all types of DUI cases and related vehicular charges. We can also represent you at DMV hearings and in the immigration court. Don't wait to get an experienced DUI lawyer fighting on your side - contact us today at (805) 892-8020 to receive a confidential, free consultation.